What Eden Hazard's £100 Million Move Would Mean for Real Madrid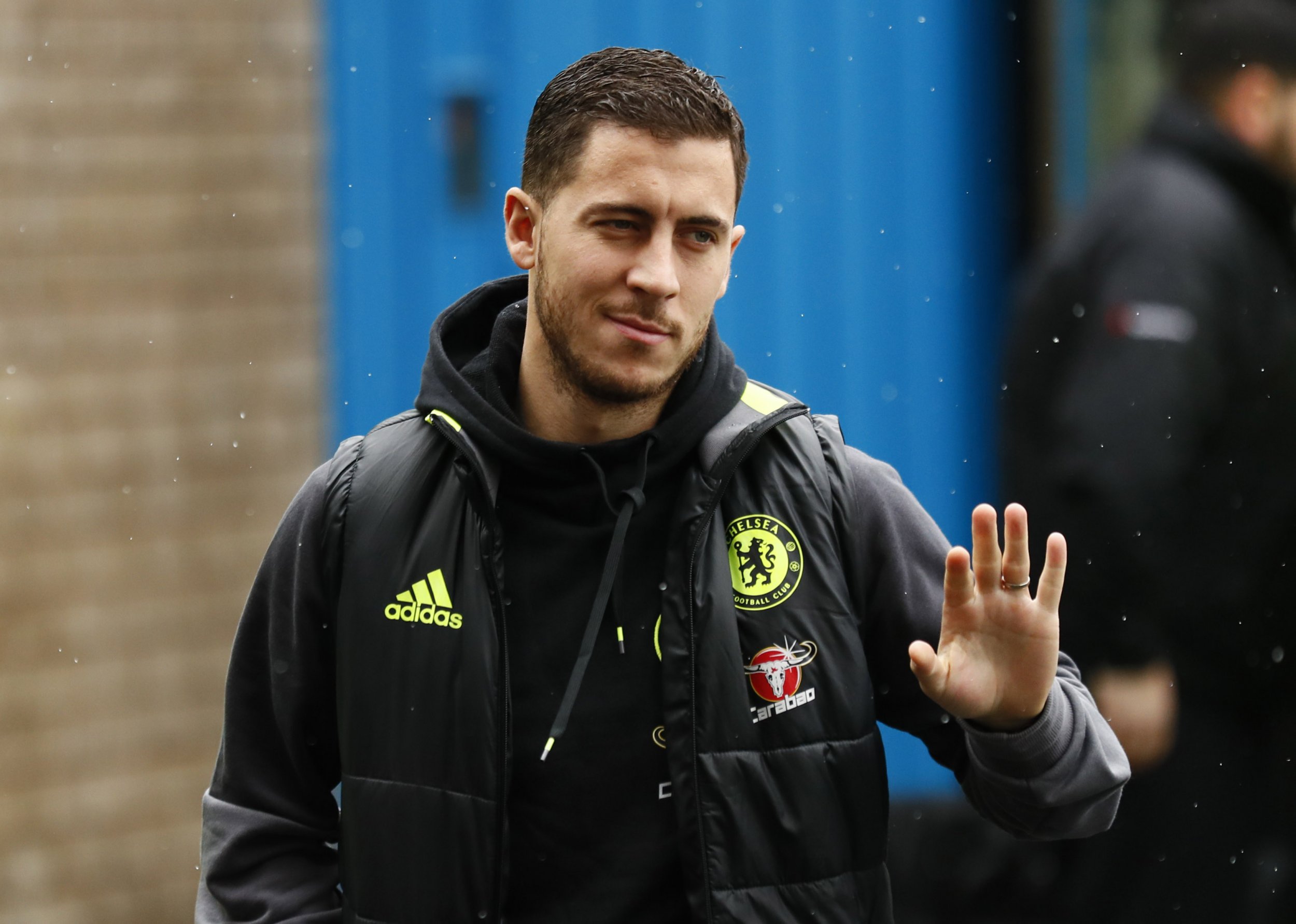 Real Madrid appears determined to sign Eden Hazard from Chelsea this summer — even if it means breaking the £100 million ($124 million) mark in the transfer market.
Reports in Spain claim the La Liga giant has already made contact in the past two seasons to record its interest in Hazard, the 25-year-old forward who won Player of the Year in England in 2015.
This season, the Belgian looks to be guiding Chelsea to a second Premier League title in three years. But it could be his last hurrah.
Should Real manage to complete the deal, it would signal a change at the Santiago Bernabeu. Here, Newsweek looks at what the world record deal would mean for Los Blancos.
Something's Got to Give
When Zinedine Zidane named his team at the San Mames Stadium on March 18, in Real Madrid's most recent game against Athletic Bilbao, the substitutes' bench was filled with star names. It usually is.
Among them was James Rodriguez, Isco and Alvaro Morata, a group that would break into most teams in world football. They cost Real a combined total of around £110 million ($137 million) but spend the majority of the time on the sidelines, in the shadow of Cristiano Ronaldo, Gareth Bale and Karim Benzema.
Hazard's arrival in the Spanish capital would not only mean a change in the front three of Zidane's attack, with a world-record signing demanding a place in the starting 11, but outgoings would be inevitable. The queue to the first team would grow longer for Isco and Rodriguez, likely to spell the end for at least one of them.
Ronaldo's retirement
Thirty-five goals in 38 appearances so far this season, 54 in 57 last year, 66 in 58 the year before that: Cristiano Ronaldo's scoring record is well publicized.
Real Madrid's determination to bring Hazard to Spain this summer could well signal an understanding at the Santiago Bernabeu that Ronaldo's twilight years may not be too far away. Gareth Bale, signed from Tottenham in 2013 for a then-world record sum, is next in line to the throne but Hazard would provide, at worst, competition and, at best, a lethal threat from the opposite wing.
While Barcelona shapes Neymar into Lionel Messi's successor at the Camp Nou, Real would have two kings.
Los Blancos Reasserts Its Dominance
When U.K. hip-hop artist Stormzy revealed in an Adidas advert in August that Paul Pogba's move to Manchester United was complete, a record that had stood for 16 years fell.
Manchester United had broken the world transfer record, paying £89 million ($110 million) to bring Pogba from Juventus back to Old Trafford. Before then, the record had been broken five times since the turn of the millennium, each deal seeing Real Madrid add to its squad of Galacticos.
The arrivals of Luis Figo, Zidane, Kaka, Ronaldo and Bale all represented the financial might of the Spanish club and the draw it had to the world's best players. This summer will see whether that will prove to tempting for Hazard.