Nicola Adams: I'm Fighting For More Than Just Gold at Rio Olympics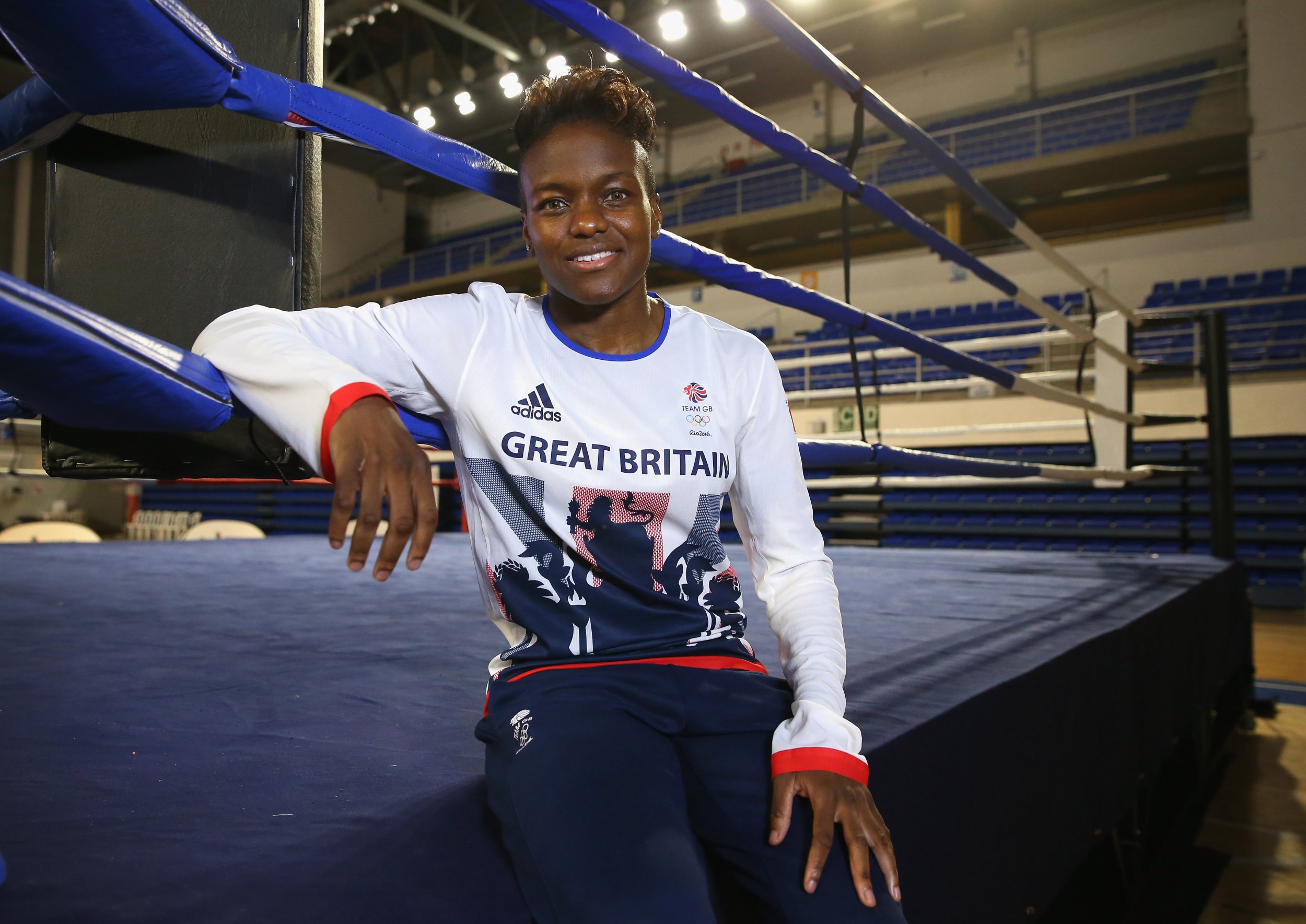 Nicola Adams is aiming for more than just gold in Rio this summer. Four years on from her knockout performance in London, the British boxer is three bouts away from becoming the first fighter from her nation to retain an Olympic gold medal.
A feat admirable in any sport, but Adams recognizes her presence in the ring has a far deeper meaning. Becoming the first Olympic female champion of the sport threw the 33-year-old into the spotlight as a role model, and she's relishing the position.
As a teenager, there was no conventional route into boxing, no immediate heroes to relate to, no coaching network to jump on to. The path was untrodden.
"I won my first novice match when I was 13 and then had to wait until I was 17 to compete again because there simply weren't any opponents for me," Adams tells Newsweek . "When I was younger there were no female boxers, all my idols were men.
"If you think about it, it wasn't that long ago at all that women's boxing was recognized as an Olympic sport, so it is still growing as a sport.
"Events like the Olympics are definitely helping to change this but more still needs to happen in the professional game.
"If I decide to go professional [after competing in Rio], I hope that I can be a role model for other young females in the U.K. to get involved and prove even more that it is possible for women to champion the sport. I am incredibly excited to see the growth of the sport and the role that women play in the development."
Adams has certainly taken the leading role. On Tuesday, the 33-year-old will climb between the ropes to face Ukrainian Tetyana Kob in her first fight in Rio, having been given a bye in the first round.
Training, she says, has never really dropped since she outclassed China's Ren Cancan in the flyweight final four years ago. "Since London, I have wanted to make sure I don't lose momentum and keep up my game, so training has just got more and more intense," Adams says.
"Going into any fight, I always have full confidence that I can win [and] Rio isn't any different.
"Winning Olympic gold in London 2012 means I'm definitely more in the spotlight this time around, and I am doing something that has never been done before. Luckily, I don't let the pressure effect me in a big way and I am able to stay 100 percent focused.
"Competition is always hard but I want to be the first British boxer to win two gold medals at the Olympic Games and nothing is going to stand in my way."
This has been a mindset adopted throughout Adams' career. And such confidence will have reached its peak when she heads to the Riocentro Pavilion on Tuesday, 81 days after being crowned the world flyweight champion in Kazakhstan.
"This year has been especially huge for me, winning the World Amateur Championship for the first time has definitely given me the motivation to train even harden and become an even stronger athlete," Adams says.
But once the Games are over, the Leeds-born fighter will consider her next step. Turning professional is an option for Adams, although she is also considering a surprise career change.
"I am completely focused on Rio at the moment but there are definitely some exciting things coming up post-Rio," she says. "I have done some acting in the past which I love and I am keen to explore doing more of this in the future too.
"But at the moment my fitness and my performance takes center stage." A place Adams is beginning to feel comfortable in.