Rio 2016 Olympics: Armenian Weightlifter Suffers Horrific Elbow Injury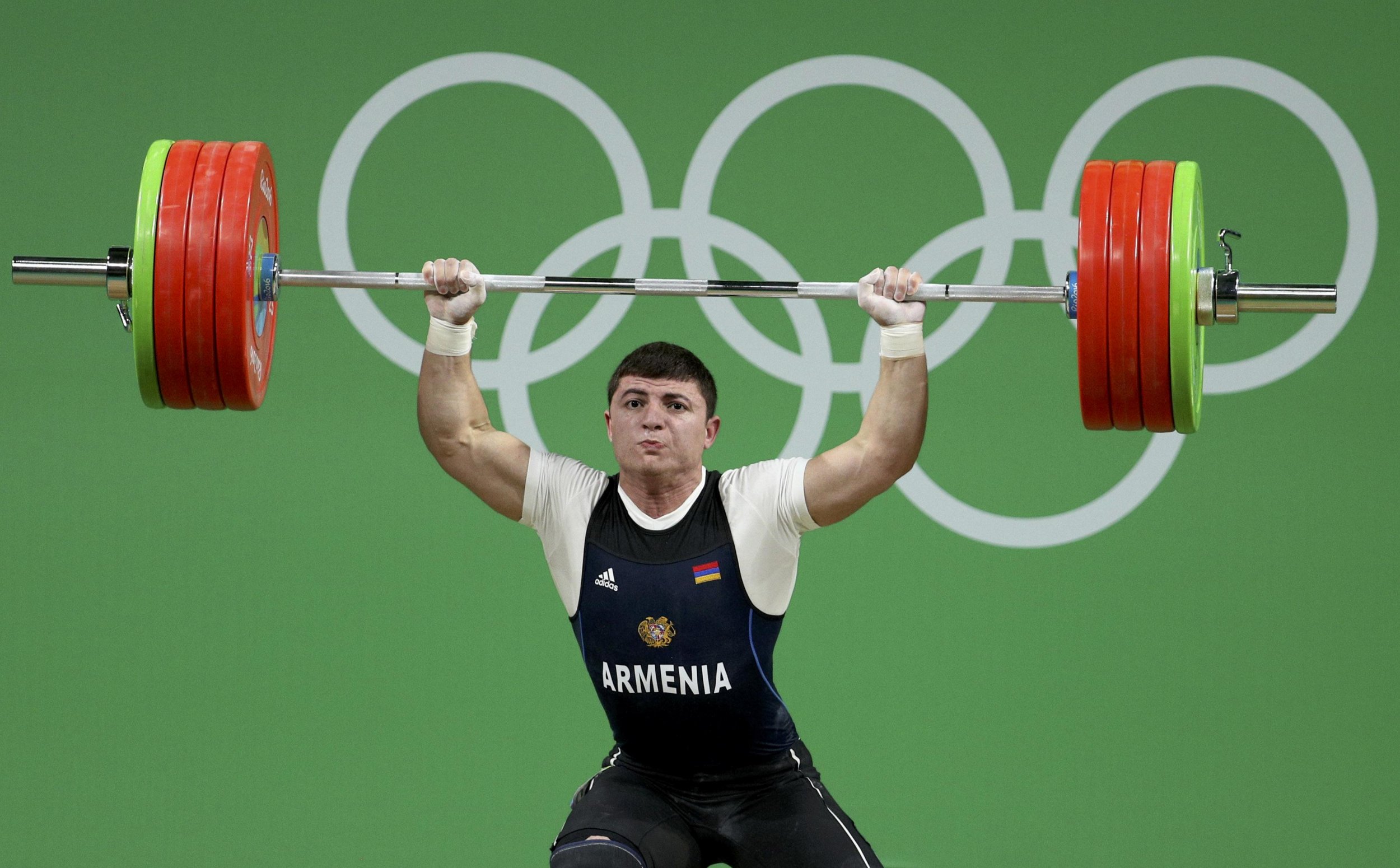 Armenian weightlifter Andranik Karapetyan crashed out of the Olympic Games in agony Wednesday after suffering an horrific hyper-extension of the elbow.
The European champion, one of the favorites in the 77 kilogram (169 pounds) category in Rio, was taking a second attempt at the 195 kilogram (429 pounds) lift when the joint in his arm gave way.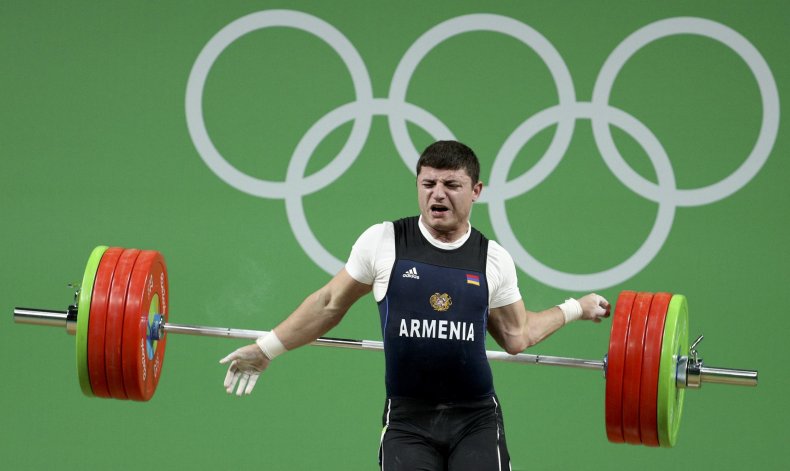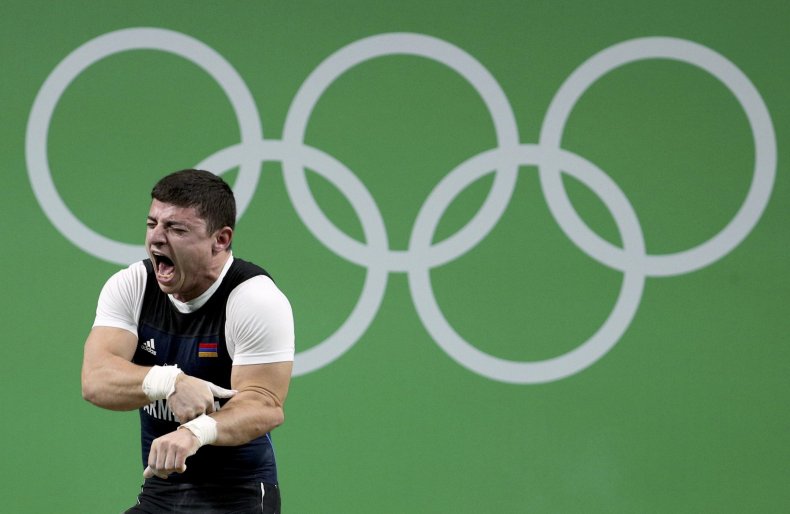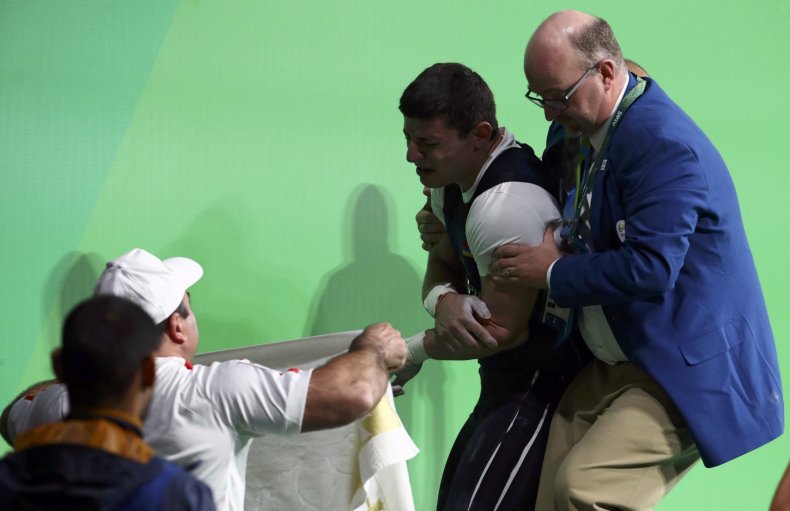 The 20-year-old Olympian cried out in agony as medical officials rushed onto the platform to help him.
Karapetyan was taken to a Rio hospital in an ambulance and was reported to have been seen on a saline drip.
Kazakhstan's Nijat Rahimov ended up taking gold, with China's Lu Xiaojun in second and Egypt's Ihab Youssef in third.