San Antonio Spurs Coach Popovich Hated Me and Thought I Was The Devil, Dennis Rodman Claims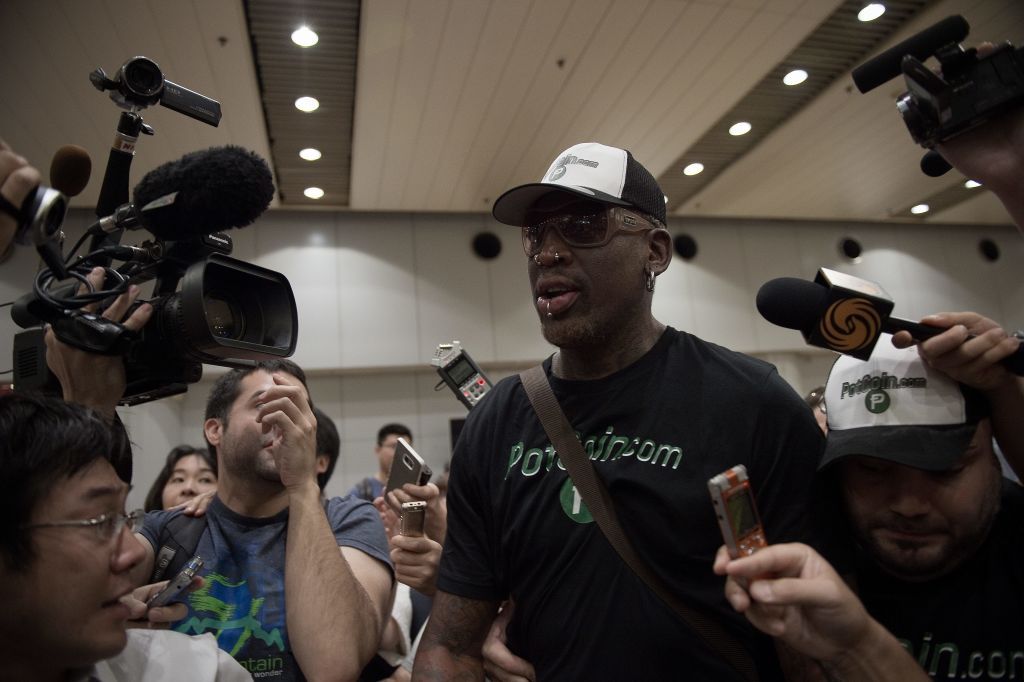 Dennis Rodman has claimed San Antonio Spurs coach Gregg Popovich "hated" him and looked at him like he was "the devil," according to reports.
Popovich joined the Spurs in what became Rodman's second and final year at San Antonio, before he left for the Chicago Bulls in 1995.
Rodman, now 56, finished his career with five NBA titles, the same number Popovich has won in his time with the Spurs. Rodman averaged 5.9 points and 16.8 rebounds for the Spurs, but he looks back on his time with mixed emotions.
"The city kind of embraced me, but what's his name, Popovich, he hated me," Rodman told Joe Buck on Undeniable. "He hated my guts because I wasn't a Bible guy. They looked at me like I was the devil.
"I said, my God, am I the same guy that helped get David Robinson a scoring title and MVP? Am I the same guy that averaged 19.3 rebounds per game for you? Am I the same guy who won 68 damn games? Am I that same guy, but you guys don't like me? So I said, 'OK, trade me.' They traded me to the damn Bulls."
Related: Kim Jong-un's Friend Dennis Rodman Says Otto Warmbier's Release Partly Down To Him
Despite his feelings, Rodman performed just as well in Chicago. Under coach Phil Jackson, he managed an average of 5.3 points and 15.3 rebounds per game over three seasons. He was also part of the 1995–1996 Bulls team that set an NBA record of 72 wins out of 82 games in the regular season.
Rodman is known as one of the most outspoken players to have ever played basketball and continues to be well into retirement, taking on one of the sport's most well-respected figures in Popovich.
In June, Rodman made headlines after traveling to North Korea, where he had befriended the country's leader, Kim Jong-un.
He said: "My purpose is to actually see if I can keep bringing sports to North Korea, that's the main thing."