Stanley Cup: Watch as Charles Barkley Slams NBA, Praises NHL Playoffs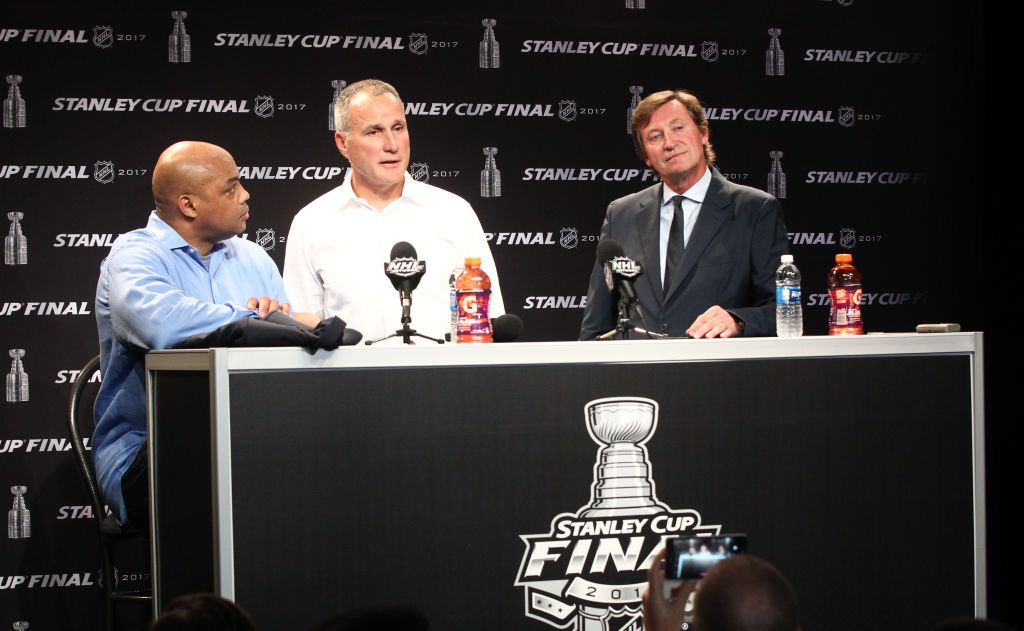 Charles Barkley, the NBA on TNT analyst, made a surprise appearance at the Stanley Cup Finals Monday night, where he criticized the quality of the NBA playoffs.
Barkley flew to Nashville on an invitation from NHL commissioner Gary Bettman and spoke at press conferences before appearing alongside Jeremy Roenick on NBC.
Bridgestone Arena hosted Game Four of the Stanley Cup Finals between Nashville Predators and Pittsburgh Penguins. The hometown Predators later won the game 4-1 to draw even in the best-of-seven series at 2-2.
Barkley, the 1993 NBA MVP who retired in 2000 when he became an analyst for TNT, took the opportunity to bash modern-day basketball, and praise the quality of the hockey.
Barkley was named in the NBA All-Star team 11 times in his 16-year career that began with the Philadelphia 76ers in 1984 and ended with the Houston Rockets.
His appearance at Monday's event was not the first time he has commented on sports other than basketball. In 2012, Barkley worked as a commentator for the NFL playoffs.
He has been part of and witnessed many intense sporting events, and believes the atmosphere in Nashville competed with the best.