Watch British PM Awkwardly Caught Out By Mexican Wave At Soccer Game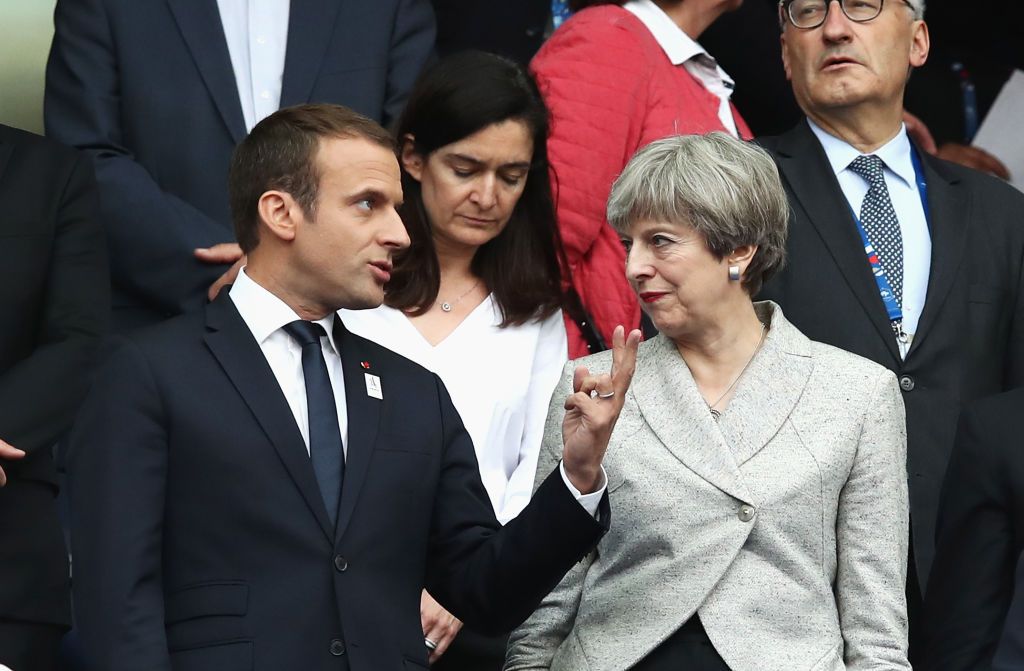 After spending the day with Emmanuel Macron, British Prime Minister Theresa May joined the French president at the Stade de France on Wednesday night.
The stadium in Paris hosted a friendly football match between the two leaders' countries following qualifiers for the 2018 World Cup in Russia.
May sat alongside Macron for the game, watching England take the lead through Harry Kane but, in the end, coming out on the wrong end of a 3-2 scoreline to a youthful, but incredibly talented French team coached by Didier Deschamps. England lost despite France going down to 10 men when Raphael Varane was sent off two minutes into the second half.
May has also seen her team lose men recently, after her Conservative party lost a majority in the British parliament following the country's general election on June 8. But May, who remains Prime Minister, was happy enough to get involved in a Mexican wave during the game.
Take a look here:
Twitter reacted to the footage as Twitter usually does: