Mauricio Pochettino: Tottenham Hotpur Has Learnt Lessons Of Last Season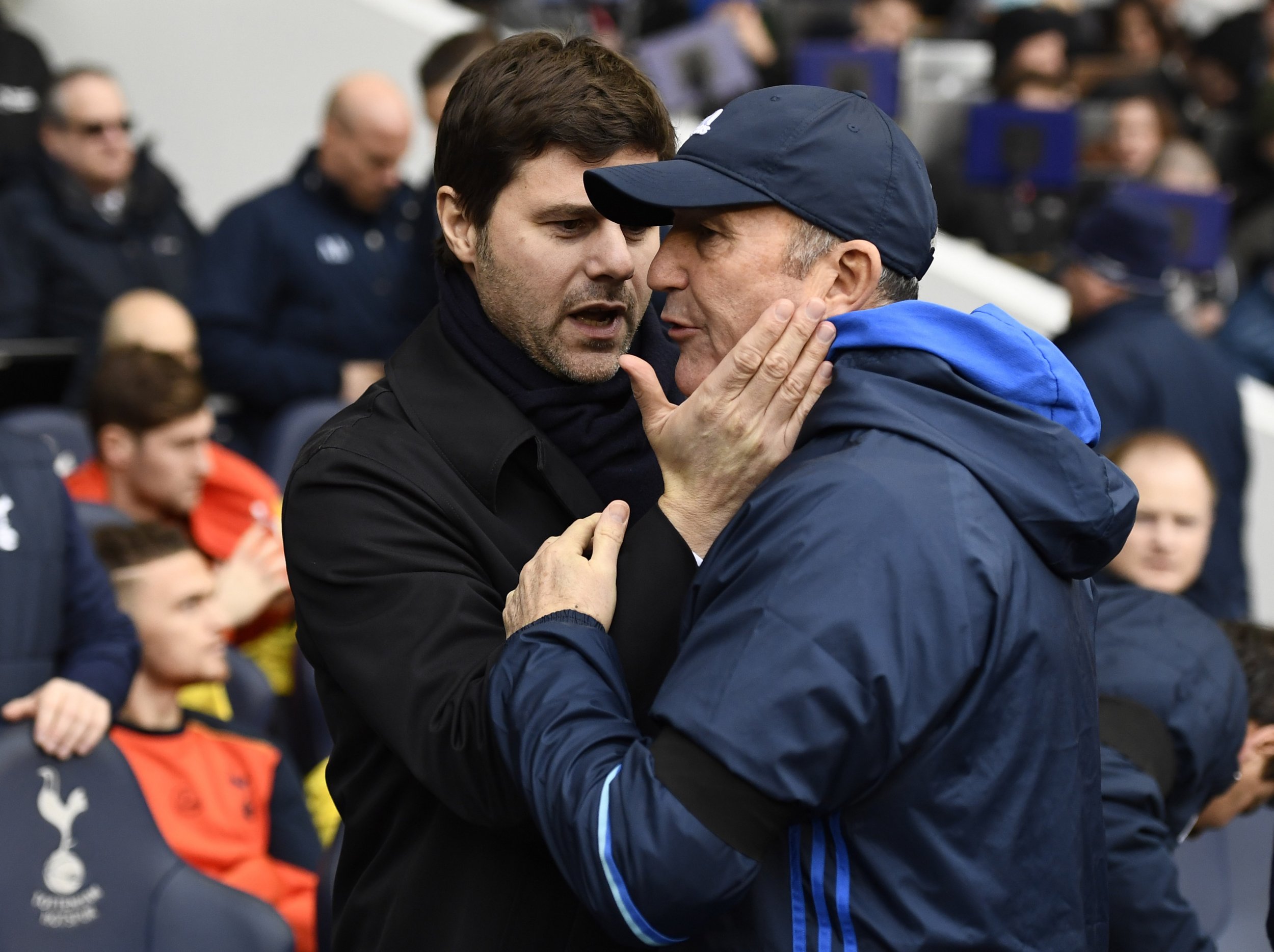 Tottenham manager Mauricio Pochettino believes his team has matured after painfully missing out on the Premier League title last season.
The Argentine, overseeing his 200th game in English football, described Tottenham's 4-0 victory over West Brom on Saturday as "wonderful football" and some of the best he's seen.
RELATED: Harry Kane hat trick leads Spurs over West Brom
Pochettino was even more pleased by the way in which his team has shown how it has learned lessons from last season, having continued standards after ending Chelsea's winning run 10 days ago.
"After Chelsea was a big challenge for us to keep momentum, to show we learn and show we are mature enough to fight," he said. "Today was a very good example.
"We are consistent in the last few seasons, and we are showing we learn a lot from last season: We are more mature, it is different to last season."
Pochettino pointed to his team's clean sheet as proof of that, having drawn 1-1 with West Brom in its last three games in this fixture.
The only blot on Spurs' afternoon was seeing Jan Vertonghen, the Belgian center-back, be carried down the tunnel, in tears, after going over on his ankle. Spurs will have to wait until Sunday or Monday to assess the extent of the damage due to swelling. "It looks very bad, we feel very disappointed," Pochettino said.
But Spurs will not look to the open transfer window for cover, Pochettino said, pointing to Ben Davies and Kevin Wimmer as options for back-up.
Harry Kane, who became a father for the first time on January 8, cradled the match-ball as he left the White Hart Lane pitch on Saturday afternoon, having scored a hat-trick.
West Brom manager Tony Pulis said his team was "punished" by Tottenham, which deserved to take all three points.
Pulis' side, eighth in the Premier League table, is fighting to achieve a Europa League spot at the end of the season. But the West Brom manager believes the gulf between the top clubs in English football will be greater this season than any other in history.
"Tottenham, top six clubs, will finish further ahead of us than ever before," he said. "We are in their league, but we're not really in their league—just look outside," he said, pointing to the new stadium being constructed outside the window.