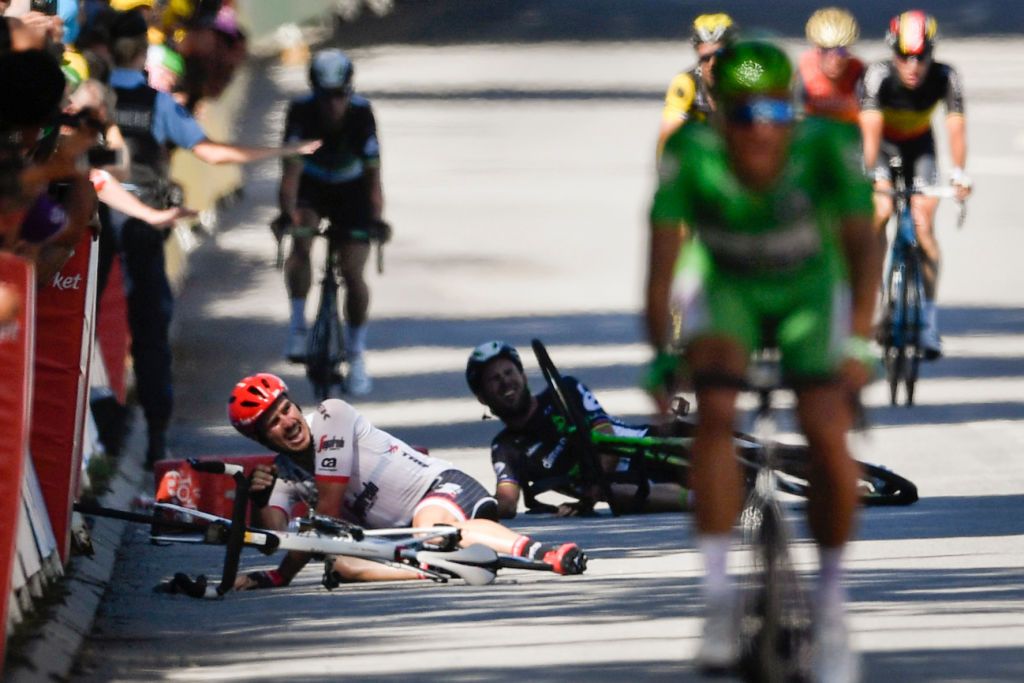 Cycling world champion Peter Sagan was disqualified from the Tour de France on Tuesday by the sport's governing body for an incident at the end of stage four.
Sagan was thrown out the race for a dangerous move in the sprint finish just 200 meters from the finish line, in which he appears to elbow Cavendish, the British rider, to the ground.
Cavendish had to withdraw from the race after suffering a fractured shoulder blade and a heavy cut to his hand. The rider was taken to hospital to assess the damage through x-rays.
Take a look at the crash here:
"I'm obviously massively disappointed to get this news about the fracture," Cavendish said, as quoted by The Guardian, after withdrawing. "I feel I was in a good position to win [the stage] and to lose that and even having to leave the Tour, a race I have built my whole career around, is really sad."
Initially, Sagan was penalized by being put back to 115th place on the fourth stage, the last position in the leading pack, plus he was given a 30-second time penalty.
But race jury president Philippe Marien said a harsher sanction had to be applied because the Slovakian "had put other riders involved in the crash in danger."
Sagan rejected the accusation of causing the crash or intending to harm Cavendish.