What On Earth is Fescue? Rory McIlroy Pleads For it With Officials Ahead of 2017 U.S. Open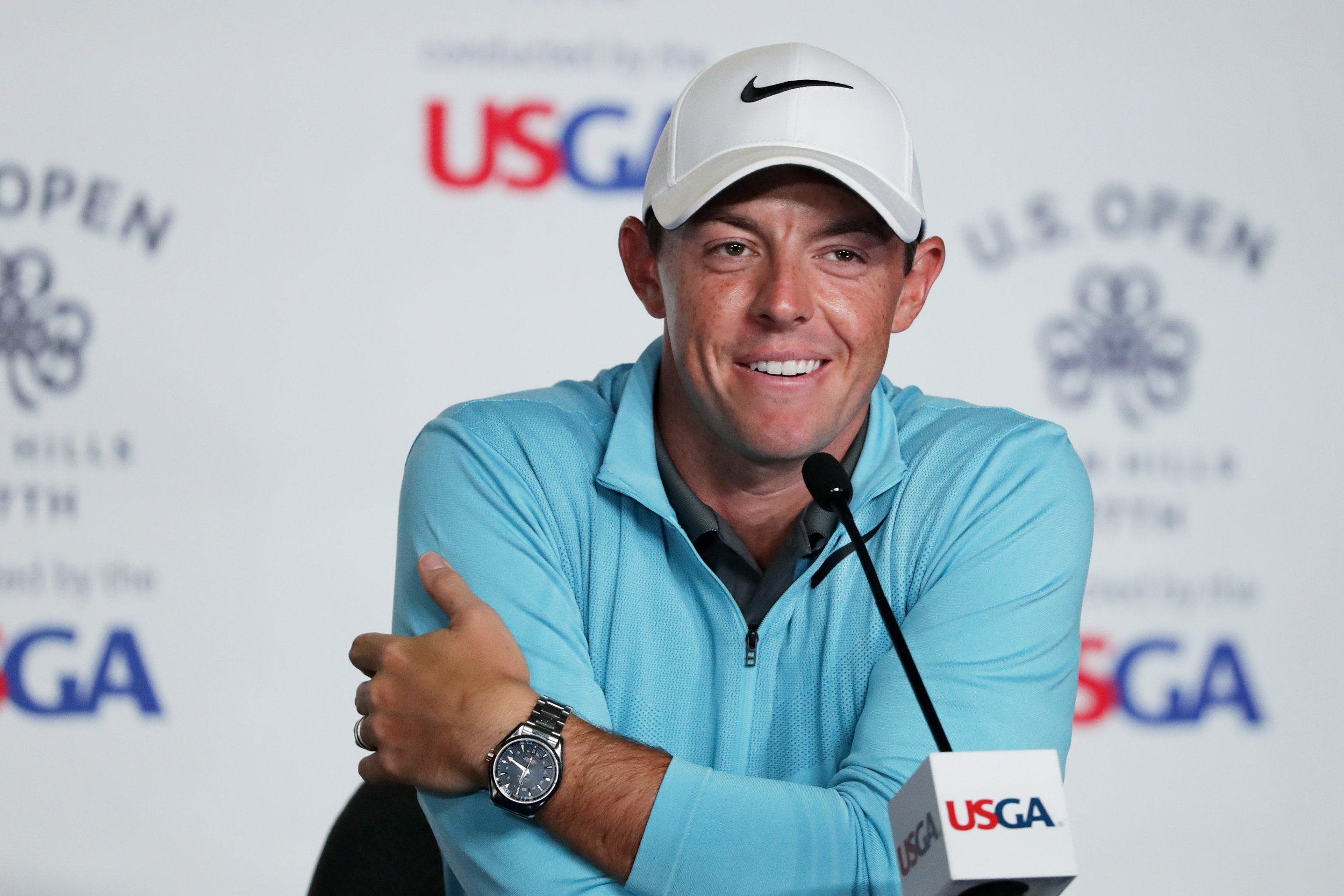 Rory McIlroy turned from excited to flabbergasted on Tuesday after the world No. 2 was told that U.S. Open officials had decided to mow down some areas of the tall fescue that frames the fairways at Erin Hills.
Four-times major winner McIlroy, one of the game's best drivers of the golf ball, had just spoken with reporters about how eager he was to attack the long, links-styled, rolling farmland course off the tee.
However, he was left incredulous when informed that some of the fescue lining the generous fairways was being mowed.
"Really? We have 60 yards from left line to right line," an exasperated McIlroy said. "You've got 156 of the best players in the world here. If you can't hit it within that avenue, you might as well pack your bags and go home.
Get your unlimited Newsweek trial >
"These are the widest fairways we've ever played in a U.S. Open. Even the first and second cut (of rough) is another 10 yards on top of that."
Some players in the field for the year's second major that gets underway on Thursday had grumbled about how hard it was to advance the ball out of the fescue that stood almost knee high.
Early on Tuesday morning, U.S. Golf Association officials told a small group of reporters that areas of fescue would be mowed because the tall, thin grass was laying down due to the heavy rains that hit the area on Monday night and into Tuesday.
"I get that it's thick and whatever, but it's a hazard," McIlroy said. "It's a U.S. Open, it's supposed to be a tough test. And if guys can't put it into play within a 50-yard zone, I don't think they've got much to complain about."
Get your unlimited Newsweek trial >
McIlroy, who has played sporadically this year due to a rib injury, said he believed the 7,741-yard Erin Hills course suited him.
"I don't feel like it's a secret that I feel like my driver is one of the biggest weapons in my bag," said the 2011 U.S. Open winner at Congressional.
"I wasn't crying when I saw that rain last night and this morning. It's a long golf course and it's only going to play longer. That benefits a few guys, and luckily I'm one of them."
What On Earth is Fescue? Rory McIlroy Pleads For it With Officials Ahead of 2017 U.S. Open | Sports