U.S. Men's Soccer Doesn't Need a Pep Talk Before the Panama Game. Alexi Lalas Has Already Done It. Just Hit Play, Bruce Arena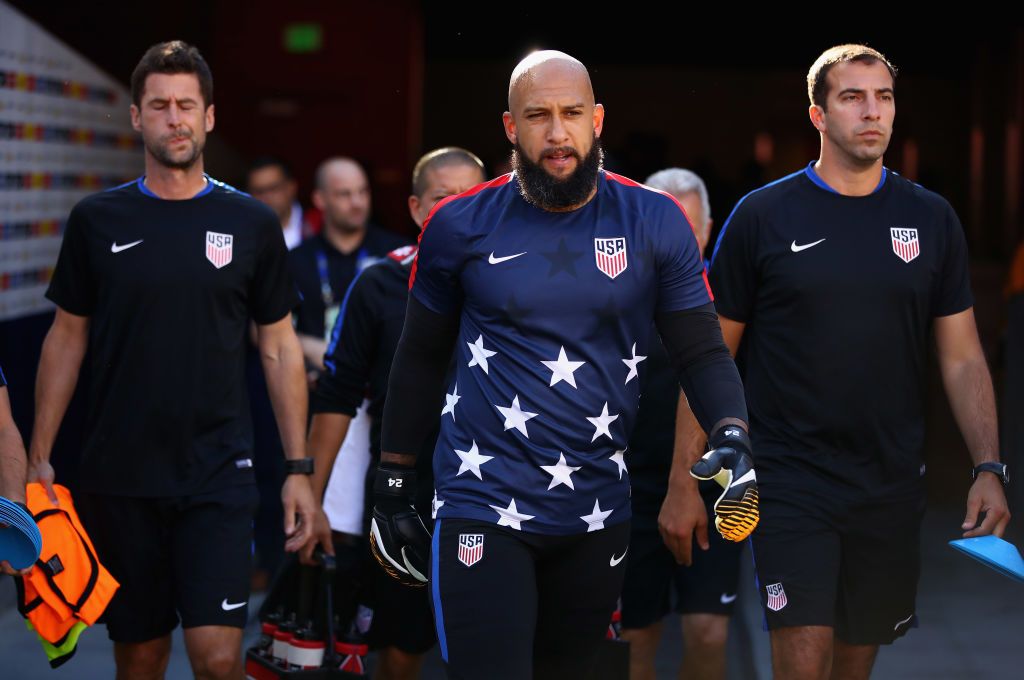 On Friday, the USMNT faces an era-defining match. Bruce Arena's men are teetering on the brink of missing out on next year's World Cup in Russia and face Panama in the penultimate game of the group.
Panama sits third in the table, one point and place above USMNT, and in the final qualifying position, along with Costa Rica and first-place Mexico. They have to beat Panama and then get either a draw or win from Trinidad and Tobago on Tuesday.
Despite winning the Gold Cup in July, Arena's men risk watching the 2018 World Cup from the couch, having failed to win their last three qualifying games. Defeat on Friday night would end all hope.
So Arena needs the pep talk of all pep talks. Though, all he needs to do to get his players fired up is show them the clip below, which sees former U.S. player and current Fox Sports analyst Alexi Lalas rant about certain members of the team.
Related: Did anti-American prejudice end Bob Bradley Premier League dream?
Just hit play, Bruce:
Former Premier League goalkeeper Tim Howard was the first one picked out by Lalas, who said "the Belgium game ended three years ago, we need you to save the ball now."
Speaking to Sports Illustrated this week, Howard hit back at Lalas. "He's been blowing hot air for a long time," he said. "He was an average player. He was a failed GM. And I think he gets the great thing about sports: Now you have an opportunity to get paid for your opinion when you're finished playing, and it's a good thing.
"Everyone has an opinion. And I think you have to deal with praise and criticism the same way. If you deal with praise the wrong way, it can be detrimental. This is my 20th year playing as a professional. I've gotten criticized a lot. But I'm still doing something right. If Alexi wants to speak to me personally, he's always around. He can find me. The likelihood is he won't speak to me personally. But that's just who he is. He's a character."
But Howard, and the rest of the team, will still need to prove themselves on Friday night. The game kicks off at Orlando City Stadium at 7 p.m. ET and is on ESPN2.