Wayne Rooney: Manchester United Captain Set for Warning From England Boss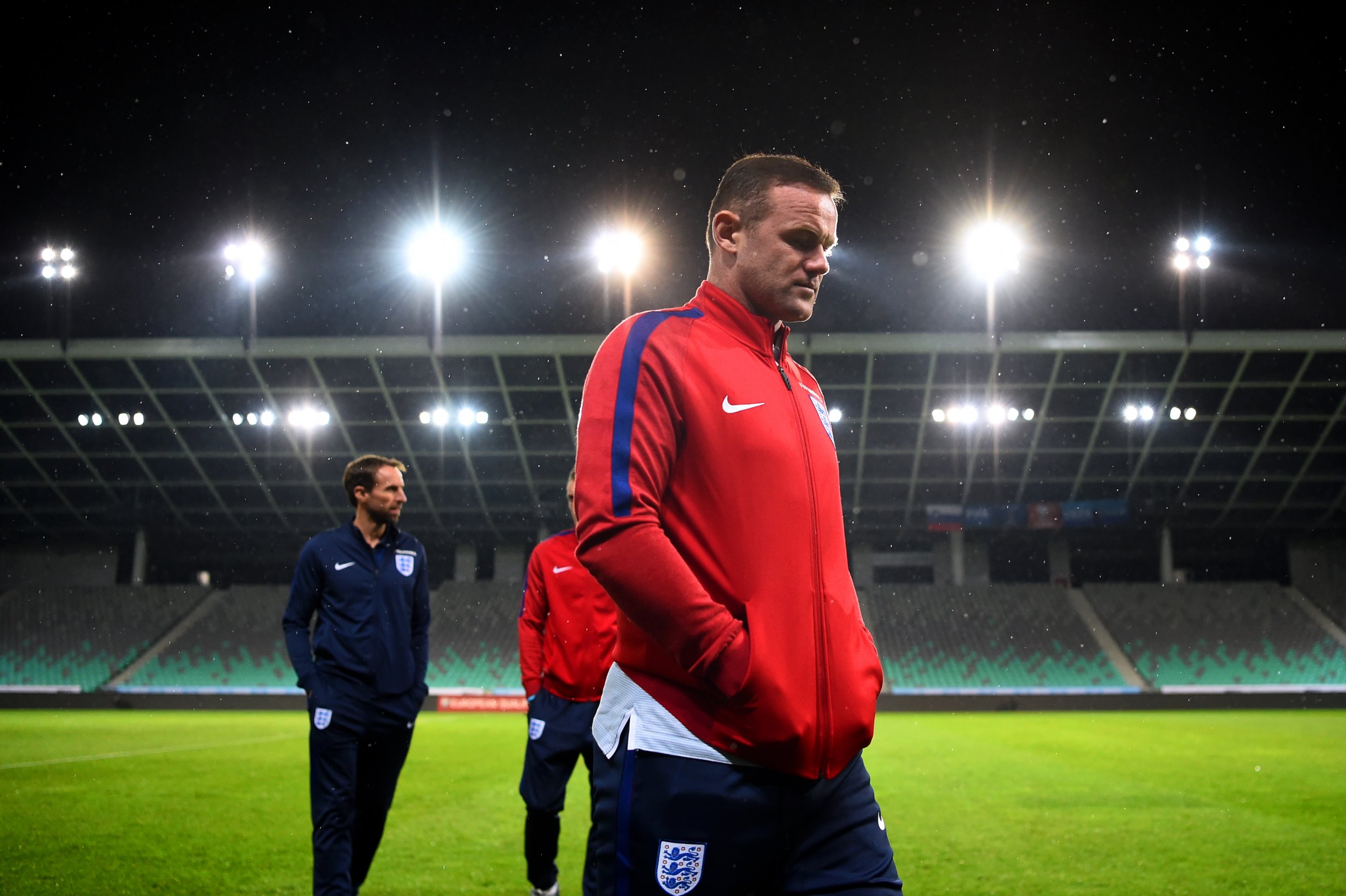 Gareth Southgate says he will issue a warning to England captain Wayne Rooney and the rest of his squad about the impact of drinking at elite level sport.
The caution comes after Rooney was photographed, in England training gear, looking the worse for wear at a wedding in the team hotel in November. "The rest of the world aren't doing that," Southgate said in his first press conference as England's new permanent manager.
"The only time I saw Wayne was at about 10.30 that night. I was watching a video of Spain, which is a usual Saturday night for me. He popped his head through the door to see what we were doing as a group of coaches."
Southgate, who replaced Sam Allardyce as manager, insists he will not take a stringent stance with his players but says the approach has changed since he played.
"I'm not convinced that draconian is going to work for English players. We've had a go at that in the past, with the Italians," Southgate added, referring to Fabio Capello's reign at England.
"But the days are gone from when I was younger, where we did have beers after a game. Fish and chips and beer on the way home on the coach, and probably fall off the bus. The rest of the league aren't doing that now. The rest of the world aren't doing that."
Rooney is banned for Manchester United's visit to Everton on Sunday, in the Premier League, after picking up a fifth yellow card of the season.