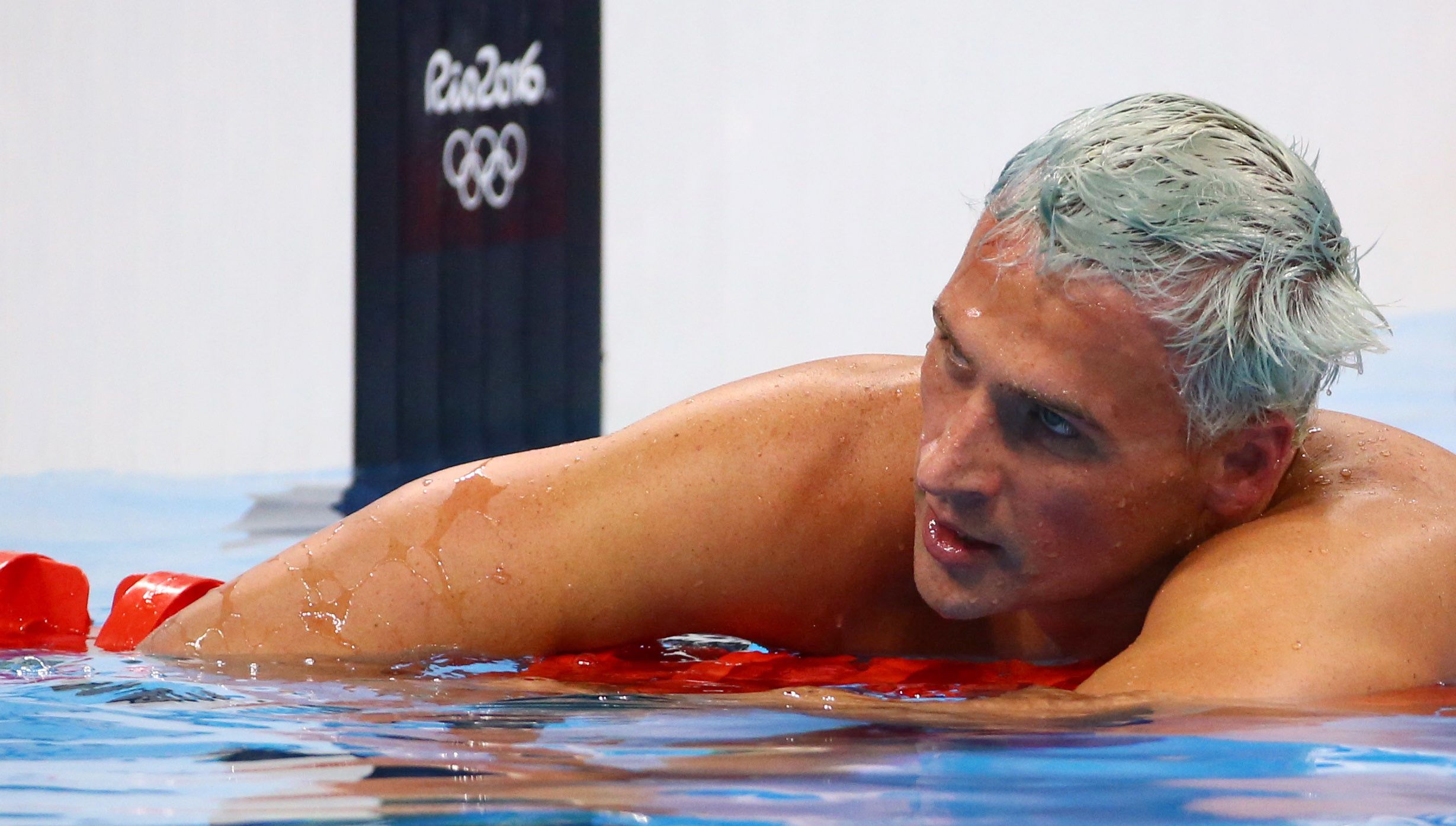 Some say sport builds character, while others argue that it reveals character. The truth is that sport is filled with characters, some sketchy, others reckless, and still others entirely bizarre.
We watch sports for the triumphs, but also for the failures and the foibles, for the incomprehensible intersection of man's best efforts and his most ignominious moments. Here, then, culled from a list that could have been five times as long, are 16 of the most inglorious sports moments of 2016.
Long Way Down
January: There is eating it while surfing and then there is Garrett McNamara's 50-foot drop at Mavericks near San Francisco. The 48-year-old American surfing legend caught the morning wave clean, but then, "I was a little too casual and confident," he told the San Jose Mercury News. McNamara's left arm snapped like kindling when he hit the water, and he was held under by four to five more waves before rescuers could reach him.
"It was the most excruciating pain I've had," he said days later, but when asked moments afterward if he'd surf Mavericks again, he said, "Next year, definitely." Surfers, man.
Bengalzi
January: The Cincinnati Bengals had lost six consecutive AFC playoff games, dating back to 2005. Their last postseason win came during the George H.W. Bush administration, in 1991. But on this miserably cold and rainy night against the Pittsburgh Steelers in Cincy, the drought was about to end. Pittsburgh had the ball at midfield but trailed 16-15 with 0:22 to play and no timeouts.
On 2nd-and-10, Steelers quarterback Ben Roethlisberger overthrew Antonio Brown on a post route, but as the ball sailed over and beyond, Bengals linebacker Vontaze Burfict launched himself into Brown's helmet. That drew an unsportsmanlike conduct flag, which incited Cincinnati cornerback Adam Jones to berate the referees, which drew a second flag. Suddenly the Steelers had the ball on the 15 yard-line and were lining up for a game-winning 32-yard field goal that ended Cincinnati's season in a deluge of rain, profanity and outrage.
Related: Ryan Lochte: Jeah, I'm sorry Brazil
L'Affaire LaRoche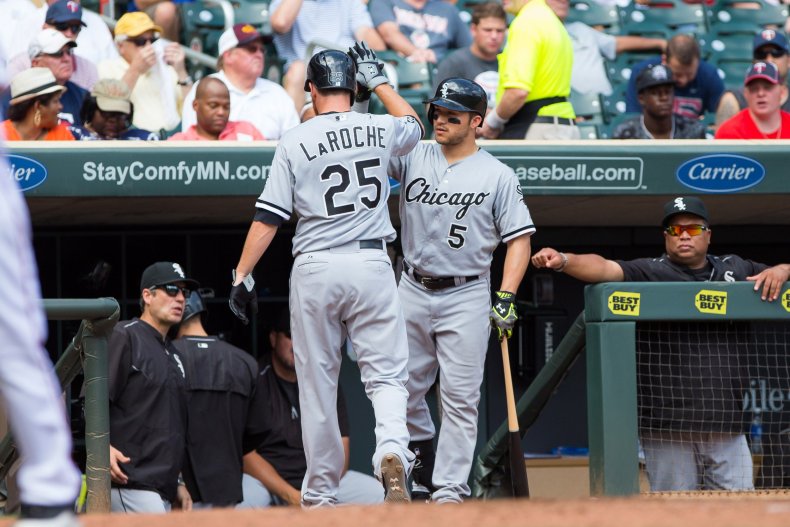 March: Chicago White Sox first baseman Adam LaRoche abruptly retired, forfeiting $13 million in guaranteed money, after management informed him that his 14-year-old son, Drake, would no longer have unlimited access to the team's facilities. The LaRoche lad had until then had a locker in the team clubhouse and would miss weeks of school to be with the team. ("We're not big on school," said the elder LaRoche, who, having earned $70 million to that point, could afford not to be.)
The most inscrutable aspect of the controversy was how some players behaved as if the expulsion of 14 year-old from a Major League Baseball clubhouse was a grave injustice. "We lost a leader in Drake," chirped outfielder Adam Eaton.
Rookie Mistake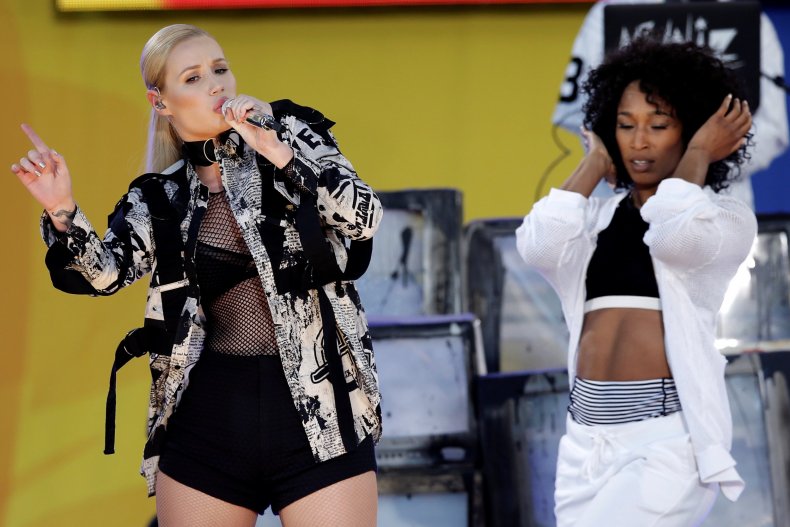 March: Los Angeles Lakers rookie guard D'Angelo Russell thought it would make for a funny prank to inveigle veteran teammate Nick "Swaggy P" Young into confessing to cheating on his fiancee, pop star Iggy Azalea, while Russell secretly recorded it. The prank stepped over the baseline when the video was posted on a website and went viral. Russell claimed to have no idea how the video passed into the wrong hands, but did we mention that Kobe Bryant was a teammate…? P.S., Azalea dumped Young, although the Lakers still have not.
Woe, Canada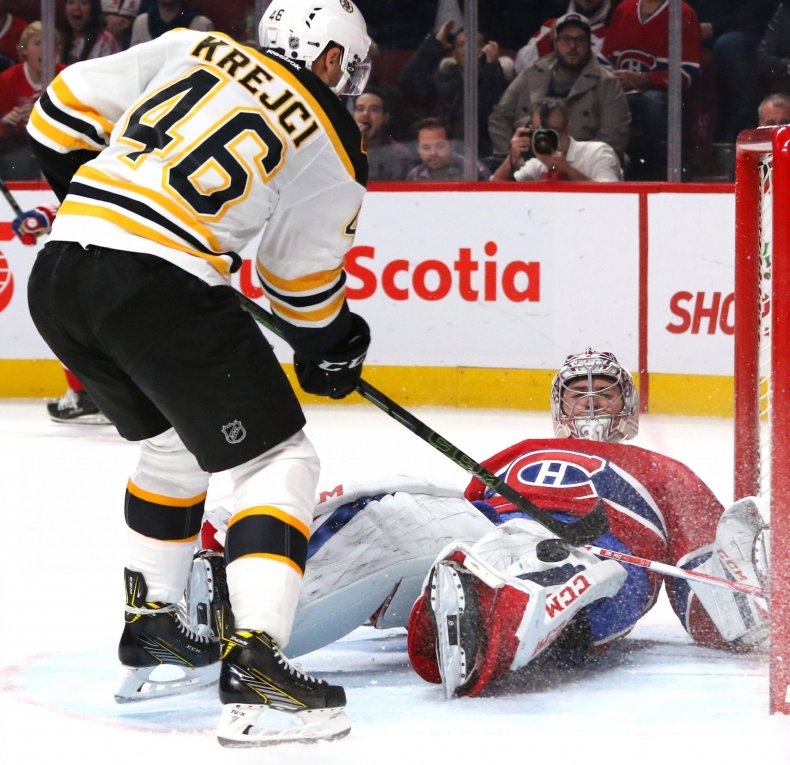 April: Remember Canada? The nation that invented hockey failed, for the first time since 1970, to place any of its seven National Hockey League franchises in the Stanley Cup playoffs. Sixteen of the NHL's 30 squads make the postseason every spring. Worse, Canada has not produced a Stanley Cup winner since 1993 (Montreal Canadiens), while sun-belt cities such as Anaheim, Los Angeles and Tampa Bay have. What will it take to make Canada great again?
He'd Rather Be Anyone Els at the Moment
April: PGA Tour veteran Ernie Els has won four majors and twice finished as the runner-up at Augusta National. At this year's Masters, the hulking South African was basically eliminated on the first green, putting six times from inside of three feet. Els took a nine on the opening hole of the four rounds, a quintuple bogey, and earned the empathy of weekend hackers worldwide.
Laremy Tunsil: Up in Smoke
April: Mississippi offensive tackle Laremy Tunsil was projected to be a high NFL draft pick. The 6'5", 315-pound Tunsil was considered to be among the two or three most coveted non-quarterbacks available. On the night of the draft, however, only 10 minutes before the Los Angeles Rams were to make the first pick, someone hacked Tunsil's Twitter feed and inserted a video of him wearing a gas mask and inhaling from a bong. He was taken 13th by the Miami Dolphins, a sobering plunge that cost him millions of dollars in signing bonus money.
Game Called on Account of Latex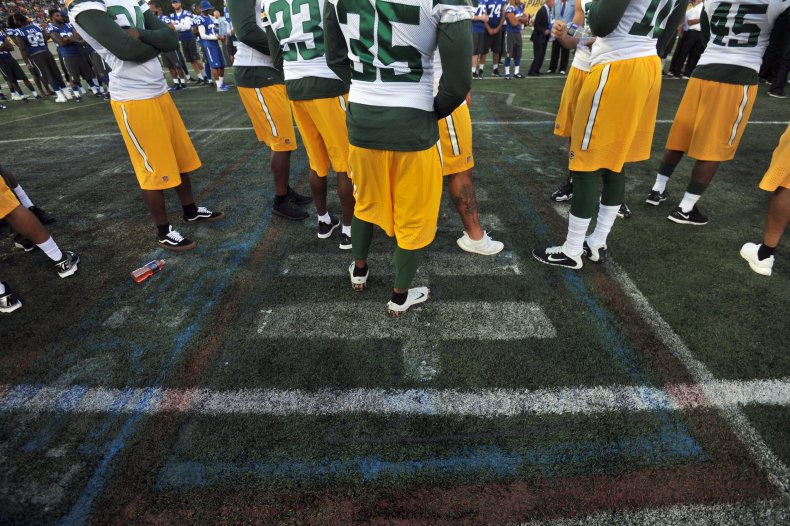 August: Unlike those wimps who play baseball, football players are known to compete in rain, sleet, snow, sub-zero temperatures and even Buffalo. So it was peculiar when the annual kickoff to the NFL season, the Hall of Fame Game in Canton, Ohio, was canceled on a day with sublime summer weather. The culprit? A pre-game paint job at midfield and in both end zones that caused the turf to harden like cement, leading officials to cancel the contest between the Green Bay Packers and the Indianapolis Colts.
For fans who arrived at Tom Benson Stadium only to watch paint dry, it was like sitting through a Bears-Jets game.
The Bros From Brazil
August: When American swimmer Ryan Lochte told NBC's BIlly Bush that he and a few of his Olympic teammates had been held up at gunpoint in the predawn hours, he ignited a cauldron of controversy. It turned out Lochte was toying with the truth. Two months later he was Dancing With The Stars. As for Bush, it was only his second-most-infamous videotaped conversation this year.
Mongolian Beef
August: Leading by one point, 7-6, in his bronze medal match, Mongolian wrestler Ganzorig Mandakhnaran used the final 0:18 of the match to dance around his Uzbekistani opponent and taunt him. As the match ended, his two coaches, head coach Tserenbaatar Tsogtbayar and assistant coach Byambarenchin Bayaraa, rushed onto the mat and then carried him around in triumph.
But the match wasn't over. The judges docked Mandakhnaran one point for "fleeing the hold" and another after his coaches protested that decision and their petition was rejected. That made the score, 5-6, and the bronze was awarded to Uzbekistan's Ikhtiyor Navruzov, which incited the two Mongolian coaches to strip in front of the judges as fans howled. The tension of the moment is somewhat leavened if you play this song while watching it.
Let It Go! Let It Go!
September: College football's second-most-exasperating fad? Players who drop the football as they cross the goal line, which is just one step better than its most exasperating fad: players who drop the football before they cross the line. September provided three such examples of negligent nonchalance, two of which resulted in turnovers. Here's Clemson's Ray-Ray McCloud negating his brilliant 75-yard punt return…
....and here's California's Eric Enwere ending a 55-yard run with an unforced fumble.
Earlier that same September night, in Norman, Oklahoma's Joe Mixon dropped the ball after a 97-yard kickoff return against Ohio State, but the officials missed it and the touchdown stood.
The Ryder Cup's Impromptu Pro-Am
September: During the Thursday morning practice round at the Ryder Cup, Rory McIlroy was repeatedly unable to sink a putt. A heckler from the gallery, David Johnson of North Dakota, boasted to McIlroy and his European teammates that he could sink that putt, so Sweden's Henrik Stenson, the reigning British Open champion, invited him across the rope to do so.
As the gallery cheered and Justin Rose placed a $100 bill next to the ball, Johnson calmly lined up the 12-footer and sank it. The gallery roared while the Europeans laughed and high-fived Johnson. Was there a more invigorating moment in golf all year?
Harvard Men's Soccer
November: After the Harvard Crimson newspaper revealed the existence of a "sexual scouting report" written in 2012 by members of the school's men's soccer team about its distaff counterparts, the university investigated and learned that the practice was still taking place. The school canceled the remainder of the men's team's regular season—two games—and banned it from postseason play.
Isn't this how Facebook began?
J.R. Smith Hugs It Out
November: Jason Terry is a 39-year-old guard who has played for six teams since his NBA rookie season in 1999, so perhaps Cleveland Cavaliers guard J.R. Smith was just surprised to see him seated near the end of the Milwaukee Bucks bench. During live action, Smith spotted Terry and stepped off the court to greet him, leaving the player he was guarding, Tony Snell, wide open for an uncontested dunk. (Watch one of Terry's Bucks teammates on the bench walk over to give him props immediately after the mishap.)
Afterward, the mercurial Smith explained, "Oh, I didn't even know I was in the game. My bad."
Bill from Boston Becomes John From Cincinnati
November: In June, HBO premiered Bill Simmons's weekly sports-themed talk show, Any Given Wednesday, with an abundance of promotion and an expletive-laden rant about Deflategate by fellow Boston native Ben Affleck. Four months and 17 self-indulgent episodes later, HBO canceled the show. As doomed vanity projects go, AGW turned out to be for Simmons what Medellin had been for Vincent Chase.
Wake Forest Gumption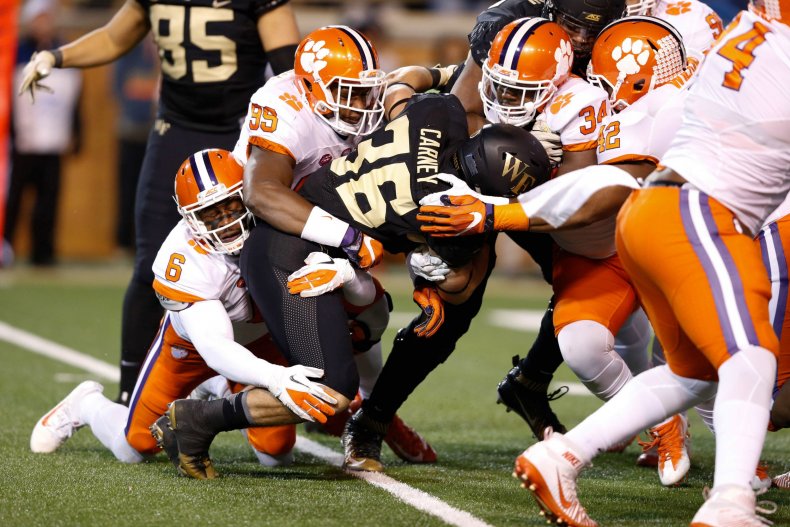 December: In a scandal aptly coined WakeyLeaks, Wake Forest football radio analyst Tommy Elrod was caught attempting to provide Demon Deacons game plans and other sensitive materials to opponents. A former player and assistant coach at the school, Elrod was fired from his radio gig and banned from the university. Wake Forest's highest finish in the A.P. poll, 11th, happened in 1947. Are other schools actually resorting to skulduggery to beat them?
Read more from Newsweek.com:
– Best Sports Moments of 2016: Cubs Win! LeBron Wins! Hail Marys Win!
– TNT's Colorful Craig Sager Dies After Long Bout with Leukemia
– To win Ryder Cup, U.S. team should bad-mouth U.S. team
Uncommon Knowledge
Newsweek is committed to challenging conventional wisdom and finding connections in the search for common ground.
Newsweek is committed to challenging conventional wisdom and finding connections in the search for common ground.
About the writer
John Walters is a writer and author, primarily of sports. He worked at Sports Illustrated for 15 years, and also at NBC Sports where he won two Sports Emmys for his on-air writing at the Athens and Beijing Olympics. He has also worked at AOL Fanhouse and The Daily, as well as waited at a popular Manhattan steakhouse. Walters is the author of The Same River Twice: A Season With Geno Auriemma and the Connecticut Huskies. He is the founder of mediumhappy.com, a pop culture blog that he updates daily. He holds a B.A. from the University of Notre Dame, where he studied pre-med and rowed crew.