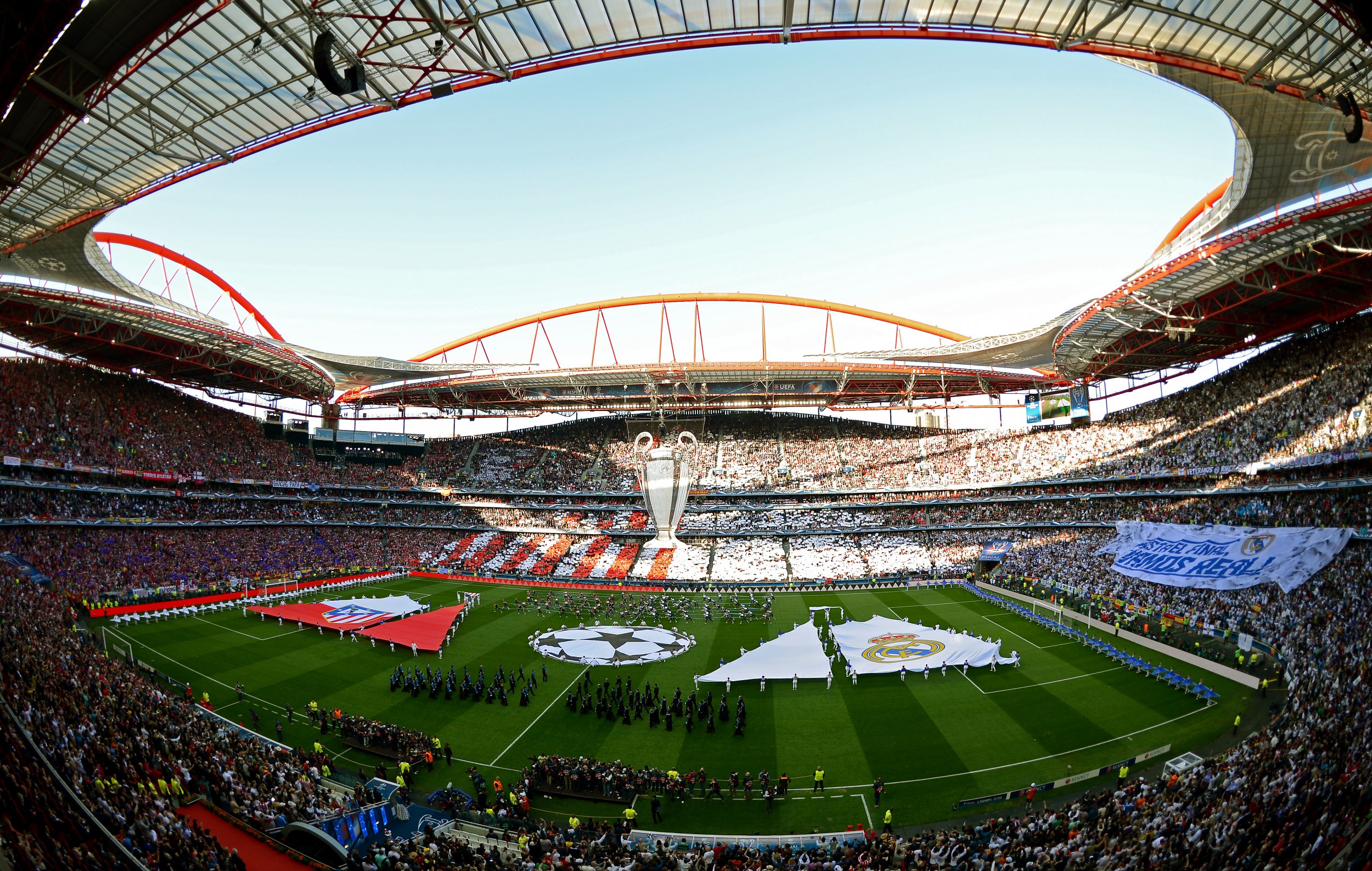 Two years on from Real Madrid capturing it's tenth European trophy—La Decima—the Galacticos will once again take on city rivals Atletico Madrid on Saturday night.
Revenge is in the air in the Atletico camp. Diego Simeone's side looked set to complete the double two years ago, with the La Liga champions seconds away from lifting the coveted Champions League trophy.
But Sergio Ramos' headed equaliser in the third minute of stoppage time saw the game go to extra time, and Real finished with a flattering 4-1 victory.
Simeone has seen some of his top players move on since then, including Diego Costa and Thibaut Courtois. But Atletico remains a powerful force, managing to muscle into the La Liga elite made up of Real and Barcelona.
Atletico pushed the Spanish giants to the final day of the Liga season, eventually won by Luis Enrique's Barcelona. But more impressive still is the club's route to the European final.
Conceding just five goals along the way, Simeone has guided his side past PSV Eindhoven, Barcelona and Pep Guardiola's Bayern Munich.
Standing across the touchline from the Argentinian will be Zinedine Zidane, the Real Madrid star-turned-manager. The last time the Frenchman graced a Champions League final, he scored a dazzling volley to win the trophy at Hampden Park in 2002.
Now, his impact will come through masterminding his stars from the dugout—Cristiano Ronaldo, Gareth Bale and company. Ronaldo had an injury scare ahead of the final but is due to start, and is capable of being a match-winner even at 50 percent.
Real, perhaps, would not even have made it as far as the semi-final if it weren't for the Portuguese forward. A 2-0 deficit in the quarter-final against Wolfsburg was overturned with a hat-trick in the return leg.
In the Atletico camp, Fernando Torres has enjoyed a renaissance in his career after miserable spells at Chelsea and AC Milan. He is supported by the creative Koke and clinical Antoine Griezmann, who will both surely have a say in the outcome at the San Siro in Milan, while Diego Godin looks to repel the inevitable onslaught from Atletico's neighbours.
The last time the two teams met, Real enjoyed 63 percent of possession but not the result. Griezmann scored the only goal of the game to take four points against Zidane's side last season.
Atletico has lost just once in the last 10 matches against Real, but that came in the Champions League last year. The momentum appears to be shifting in Madrid.