Sports Betting Sites Warn Users of 'Bad Actors' Draining People's Accounts
Multiple sports betting sites are stepping up security efforts and warning users of "bad actors" amid a surge in unauthorized activity.
A Tuesday report from Front Office Sports revealed that a recent rash of sports betting fraud has seen the individuals responsible make off with thousands of dollars from users of various sites. According to two industry insiders who spoke to the outlet anonymously, two primary methods have been used to carry out these schemes: obtaining account information directly from the dark web or other illicit sources, or using compromised login information from other websites to access betting accounts that use the same login.
In response to these schemes, some of the biggest betting sites in the business have begun issuing statements urging customers to take greater care. In an email to users, FanDuel warned of "bad actors" using the holidays to further their schemes. It referred to "a hack impacting some other sports betting websites," implying that FanDuel itself was not targeted.
"Bad actors take advantage of the holiday season to strike when people are busy spending time with their families," FanDuel said in the email. "Please stay vigilant and immediately report any suspicious activity by contacting FanDuel customer support."
In a similar statement, DraftKings co-founder Paul Liberman also stressed that his company was not "actually hacked," but nonetheless urged customers to use caution.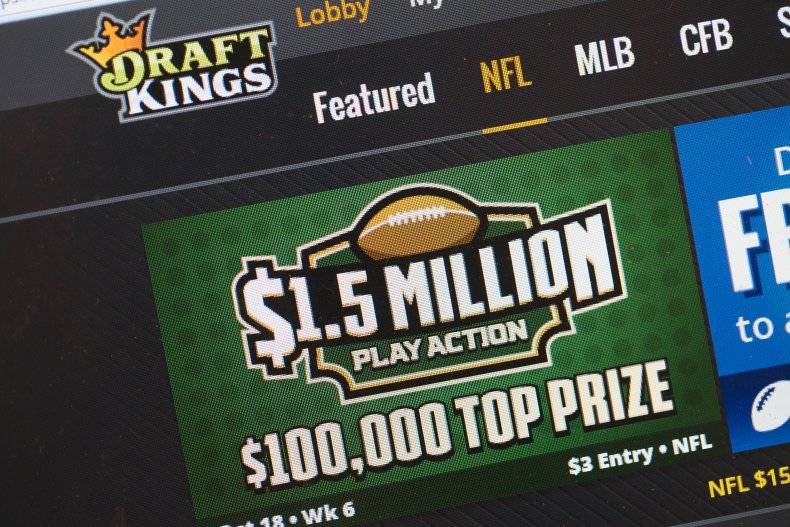 "We strongly encourage customers to use unique passwords for DraftKings and all other sites, and we strongly recommend that customers do not share their passwords with anyone, including third-party sites for the purposes of tracking betting information on DraftKings and other betting apps," the statement read.
Investigations into the surge in fraud have found that one common thread among all the scams has been the involvement of VIP Preferred Network, a payment-processing system utilized by numerous sports betting outlets. The system is offered by Global Payments Gaming Solutions, a subsidiary of the company Global Payments. In a statement to Newsweek, Global Payments, of which VIP is a subsidiary, said it is cooperating with authorities regarding the probe.
"Our gaming business has been assisting law enforcement with an investigation into fraudulent accounts set up at unaffiliated third parties using stolen personal information," the statement read. "There has been no security breach or fraudulent accounts opened at our gaming business in connection with this investigation. The protection of our customers and their clients' information and funds is our top priority. We have been working closely with these third parties to ensure all impacted individuals receive refunds."
A Global Payments source told Newsweek that the company believes "the fraudulent accounts that have been set up at unaffiliated third parties are independent of the irregular activity some DraftKings users are reporting."
DraftKings reported in August that it had around 1.5 million monthly users, up 30 percent from the same time last year. FanDuel's website says that the service has more than 12 million registered users, though it does not specify how many are active. Earlier this year, the site notably became the first U.S. sportsbook to turn a profit in a single quarter.
Updated, 11/23/2022, 9:50 a.m. ET: This story was updated to include a response from Global Payments.