A Sports Fan's Guide to the Tribeca Film Festival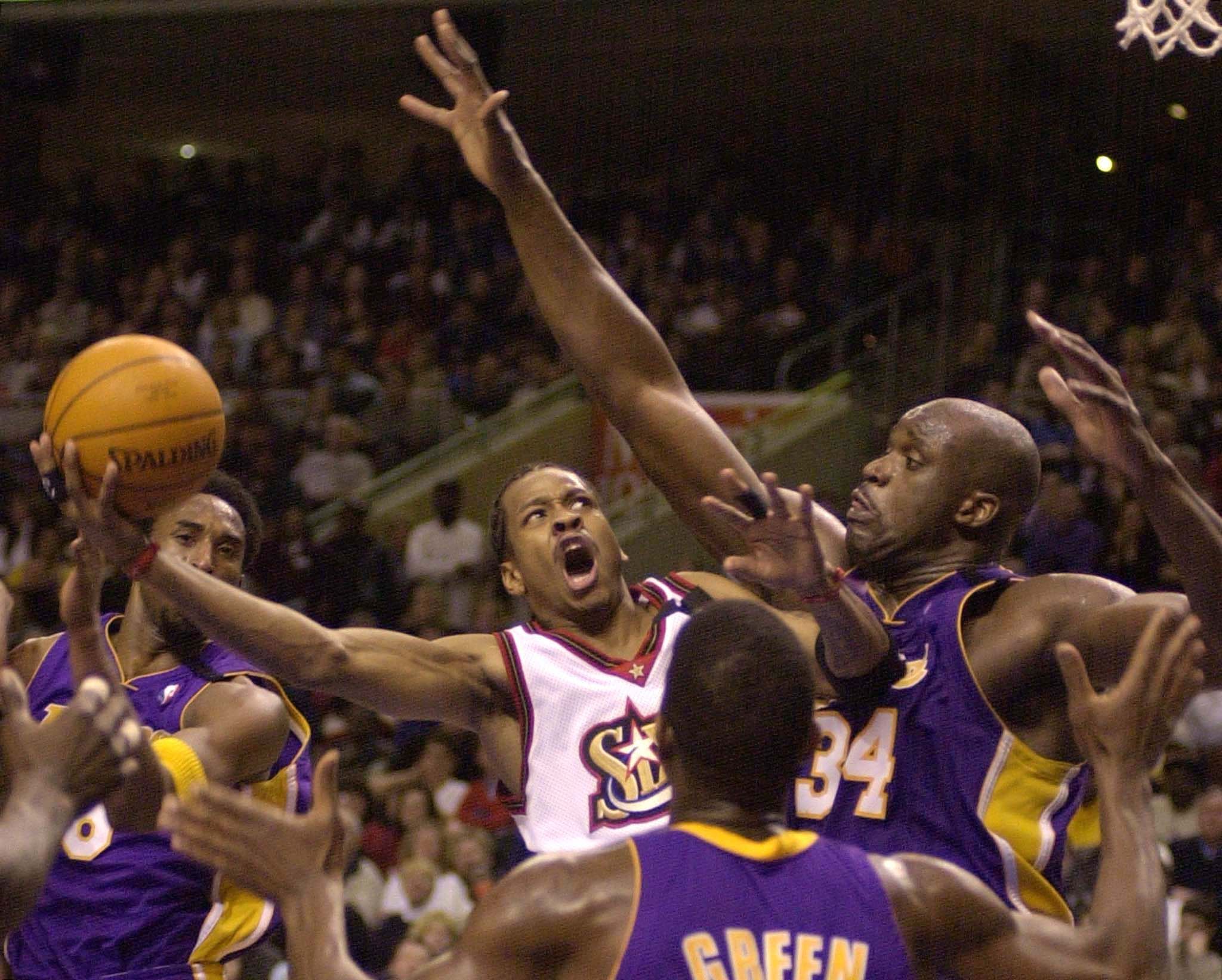 If there is one valid complaint about this year's Tribeca Film Festival it is that we cannot all procure tickets to see Zombeavers. The film, as you may be aware, is the seminal work in the genre known as "undead semiaquatic rodent horror." But, with only two screenings over the course of the Manhattan festival's 12 days, a plethora of potential fans of this gnasher flick will be left frustrated.
It's a dam shame.
Fortunately, if you also happen to be a sports fan, Tribeca boasts 12 films, ranging in length from nine to 100 minutes, pertaining to games and the people who play them. Better yet, none of them are Draft Day. A viewer's guide:
The Battered Bastards of Baseball
Directed by Maclain Way and Chapman Way, 74 minutes
In 1973 Bing Russell, known to television fans as Sheriff Clem on Bonanza, leaves Hollywood and founds his own independent baseball team, the Portland Mavericks. Wackiness ensued.
Tastes Like: Slap Shot meets Field of Dreams
Directed by Bert Marcus, 85 minutes
Some of the most memorable sports films of the past half-century (Rocky, Raging Bull, Million Dollar Baby) revolve around the sweet science, but all of the drama in this film is genuine. Marcus profiles the arc—from poverty to fame and riches—of the lives of championship-belt holders such as Mike Tyson, Evander Holyfield and Bernard Hopkins.
Tastes Like: On the Waterfront
Directed by Noah Buschel, 87 minutes
A down-and-out former boxing champ is framed for murder. Now he must choose between friendship and ambition. Corey Stoll, who did a tremendous turn as Ernest Hemingway in Midnight in Paris, plays conflicted Bud "the Saint" Gordon.
Tastes Like: Cinderella Man
Directed by Andrew Disney, 100 minutes
A Disney film that is not exactly a Disney film that stars a few Saturday Night Live cast members (Beck Bennett, Kate McKinnon, Jay Pharoah) as fifth-year seniors searching for one last gasp of glory in an intramural football game.
Tastes Like: Dodgeball: A True Underdog Story
Directed by Zatella Beatty, 100 minutes
Allen Iverson, an 11-time NBA All-Star who remains the only sub six-footer to win the league's Most Valuable Player award, spent an entire career scoffing at convention ("Practice? We talkin' about practice!"). He was the league's first hip-hop 'baller, and one of its most inscrutable personalities. Told mostly in AI's words.
Tastes Like: Hoop Dreams
"Love in the Time of March Madness"
Directed by Melissa Johnson and Robertino Zambrano, 9 minutes
A tall short, this nine-minute animated film details "the hilarious and awkward misadventures" of a 6-foot-4 female basketball star who's looking for true love. So she's not gay?
Tastes Like: Shrek
Directed by Sam Blair, 30 minutes
A hand, please (pun intended), for this documentary that chronicles the extraordinary feats of Argentinian icon Diego Maradona at the 1986 World Cup in Mexico City. One will never forget his "Hand of God" goal even though, yeah, it was cheating.
Tastes Like: Bend It Like Beckham meets Victory.
Directed by Juan Pablo Cadaveira, 82 minutes
What percentage of festival-goers will enter this screening thinking they're attending Maradona '86 and vice versa (that's why you do not leave it to your girlfriend to purchase the tickets online)? Described as the "true underdog story" of Argentinian boxer Sergio "Maravilla" Martinez, who sets out to reclaim the middleweight title that he lost to Julio Chavez Jr., amidst a cloud of controversy.
Tastes Like:Rocky II, III or IV, but not Rocky V or VI
Directed by Mike Brett and Steve Jamison, 97 minutes
The most anticipated film on our scorecard, this doc is centered on the American Samoan national soccer team that lost a World Cup qualifier to Australia by the score of 31–0. That's the starting point for a group that was dubbed "the worst team in the world" but never abandoned its love for the game or each other.
Tastes Like: Cool Runnings meets Invictus
Directed by Jeff Plunkett and Ezra Edelman, 23 minutes
In 1973, following a military coup in Chile, Santiago's National Stadium was used as a de facto concentration camp by U.S.-backed dictator Augosto Pinochet. Two months later a World Cup qualifier was played there, even though one side never showed up.
Tastes Like: Missing
Directed by Benjamin Mullinkosson and Kristelle Laroche, 9 minutes
A trio of 6-year-old girls riding skateboards. Seriously. Adults must be accompanied by a child—or be deemed "creepy."
Tastes Like:Dora the Explorer
Directed by John Dower, 78 minutes
Not to be confused with Zombeavers, this doc chronicles the dual between friends and teammates Greg Lemond and Bernard "the Badger" Hinault during the 1986 Tour de France. Frenchman Hinault was the reigning champ while Lemond sought to become the first American to wear the yellow jersey in the streets of Paris.
Tastes Like: White Men Can't Jump meets American Flyers
Directed by Michael Rapaport, 75 minutes
Actor, New Yorker and ardent Knick fan Rapaport delivers this ode to the last ("most recent" as opposed to "final," we hope) championship-level Knicks squad, or as I knew them, Holzman's Heroes. The late 1960s to early 1970s Knicks featured zero NBA MVPs and zero league scoring champions...just seven future Hall of Fame players, one future Hall of Fame coach and a barely legal play-by-play announcer named Marv Albert ("Debusschere 25-foot jumperrrr...Yes!"). Considering the self-absorbed, under-achieving Knicks squads of recent vintage, this film might better belong in the fantasy genre.
Tastes Like: The Way We Were