Sports Host Fired for 2016 Audio of Racist Remarks Against Native Americans
Tyler Media fired Sam Mayes, a sports host at 107.7 The Franchise in Oklahoma City, Oklahoma, and colleague Cara Rice after a 2016 recording surfaced of the pair mocking Native Americans as being "too drunk" and intoxicated from huffing aerosols and paint.
The conversation occurred during a radio station commercial break. The discussion involved host Mayes and Rice, a promotions director at Tyler who also hosted radio shows in the company's network.
They spoke about efforts by Native American activists to change the name of the Washington NFL team. From 1933 until July 2020, the team had a name that was considered offensive to Native Americans.
Mayes began the conversation by asking, "What's the excuse for the Natives that they haven't been fighting to get this thing changed forever?"
"They've been too drunk to organize," Rice responded.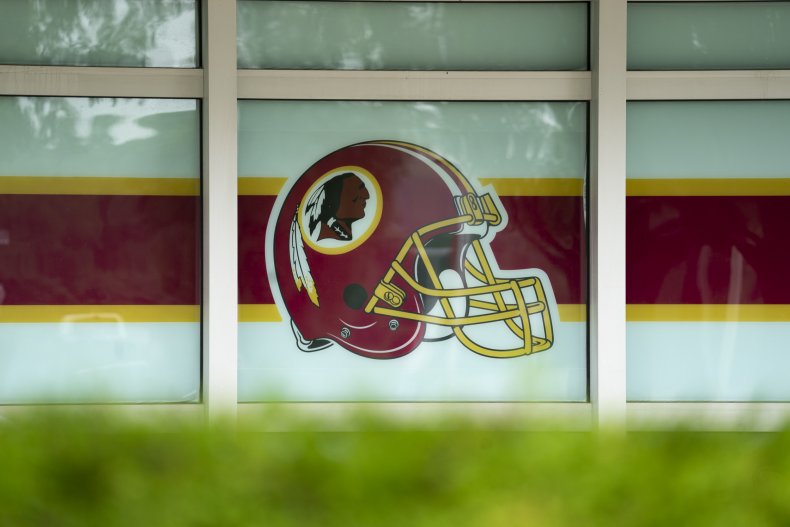 Mayes replied "Hashtag Lysol." Rice then said, "Hashtag gold spray paint out of the trash." Both are believed to refer to "huffing," the practice of inhaling aerosols to become intoxicated. Huffing is dangerous and easily accessible. It can kill brain cells as well as cause cardiovascular and respiratory issues.
"Hashtag we are all gonna lose our jobs one day," Mayes added. Rice replied, "One day, one of these microphones will be left on."
Tyler Media fired both Mayes and Rice after the audio leaked. However, in a November 27 statement, Mayes said that the recording was "obtained illegally."
He said the audio was released as "one man's malicious actions against myself and my family." He also said the audio was "sent to local media outlets with the intent to destroy my career."
Mayes said that Rice's 2016 comment about Native Americans being drunk "made me very uncomfortable." However, he said he "made light of" her comment by responding with his comment that referenced huffing.
"For years, I worried that speaking out [against racism] would jeopardize my career due to the color of my skin," Mayes said in his statement. "I was too often complicit in participating in inappropriate conversations not only to keep from making waves in the workplace, but to fit in. This recording is the perfect example of that all-too-often scenario."
"My heart is broken that before the decision to terminate my eight-year tenure at the franchise was made, I was not given the opportunity to make amends, explain my position in the conversation, or agree to participate to help facilitate training that would prevent this kind of hostile work environment to continuing on in the future," he added.
Native American tribal nations, national tribal organizations, civil rights organizations and individuals have highlighted the offensiveness of the Washington NFL team's former name since the 1990s.