'Sports Illustrated' Scaling Back To Publishing Just Once a Month in 2020
A sports magazine that has been a staple to sports fans for seven decades is slashing its number of issues beginning in 2020. Sports Illustrated, which launched in August of 1954, will go to a monthly magazine in January, according to an exclusive report on Yahoo! Finance.
Sports Illustrated was a booming weekly magazine for more than 50 years. Not only did it thrive off of weekly subscriptions and unparalleled content for so long, its special once-a-year magazines included previews, commemorative books and swimsuit editions that typically saw more shelf life and coffee table time than the weekly product.
The magazine went to a twice-a-month publication in January 2018, and now it will be cut to a monthly, as staffers learned last month about the transition.
Sports Illustrated will now have 17 print issues per calendar year—12 monthly magazines, four special editions and the swimsuit edition. With the magazine remaining on shelves much longer and with less timely content, stories and photos will most likely change from news-oriented into features, profiles and enterprise pieces.
The effect will take place from cover to cover, which is expected to be on a heavier stock of paper. All content for each issue will have a 3-4 week window to close out and get to the printer instead of the weekly grind, the Yahoo! report indicated. So instead of the NBA champions on the cover next June or July, the cover could be U.S. hopefuls for the upcoming 2020 Summer Olympics in Tokyo. And as the Olympics wrap up, the cover could be baseball, tennis, golf or football-oriented.
"I actually like the idea, it doesn't make sense as a weekly anymore," one writer said in the Yahoo! report. "I think the issues will look more like Vanity Fair or Vogue."
The move reflects the dwindling print business as the digital age continues moving forward in full force. Newspapers around the country have cut their issues in half, trimmed down the size of pages, laid off staff or even gone out of business if they couldn't sell it.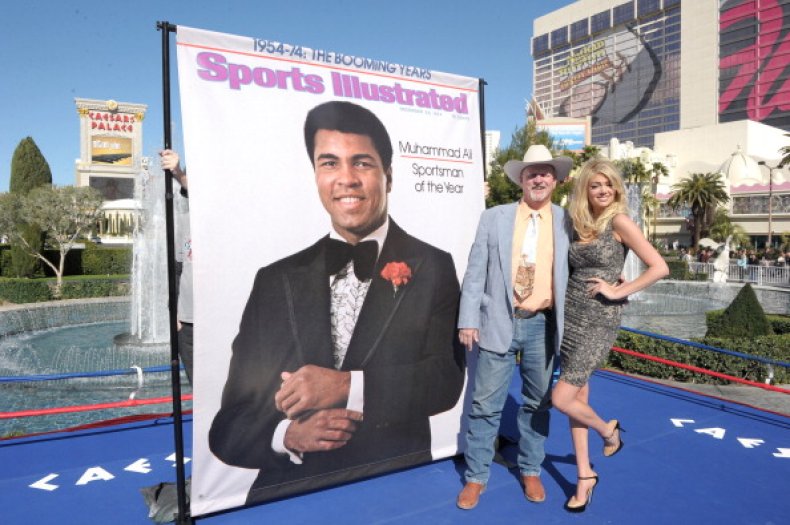 Sports Illustrated, which has 2.75 million subscribers, once stood strong in Time Inc. with fellow magazines Fortune, Time and Money. That's before Meredith bought the publications from Time Inc. and sold them off in separate pieces. It sold Sports Illustrated for $110 million to Authentic Brands Group in May of this year. Authentic Brands sold the media operations of SI to TheMaven, which laid off 40 Sports Illustrated employees in October for company restructuring, according to CNN.
Then later in the month, TheMaven announced the hiring of renowned award-winning sports journalist Pat Forde, who worked for the Louisville Courier-Journal, ESPN and Yahoo!. Stephen Cannella and Ryan Hunt, co-editors-in-chief at Sports Illustrated, said Forde fit perfectly into their restructure moving forward in the 21st century.
"Pat is a perfect fit for the 21st century Sports Illustrated," Cannella. "He's a master storyteller and journalist who's as comfortable on camera and in the podcast studio as he is writing columns on deadline and crafting magazine-style features. We're thrilled to have him on our side."
Hunt said Forde was "best of the best."
"As we shape the present and future of Sports Illustrated, our goal is to have the pre-eminent journalists in each sport. We want the best of the best. And no one embodies our new direction and vision as much as Pat," Hunt said. "When you think about college sports, you think about voices like Pat Forde."
Forde (pronounced like 40), will bring his signature columns for college football (Forde-yard dash) and college basketball (Forde minutes) to Sports Illustrated, a place he called a "dream destination" for him as a sportswriter.