Anyone who tells you that business and politics don't mix hasn't been paying attention recently. The opposition of major American corporations to voter suppression efforts in the United States represents a welcome watershed in corporate social responsibility. Their outspokenness reflects a concern for both principle and the bottom line.
Unfortunately, the same cannot be said for the business of international sport, which has shown no qualms about selling out for Saudi cash. The richest football clubs in England and Spain have signed lucrative sponsorship deals with Saudi parastatals. Formula One, Formula E and Moto GP have similarly cashed in. Wrestling Entertainment (WWE) and the European PGA have been paid millions to hold events in the kingdom.
The transaction calculus is simple: money in exchange for legitimacy. Saudi Arabia pays millions in sponsorship costs and prize money; prestige names provide credibility and public relations value. The technical term for this trade-off is "sportswashing" or "image laundering."
Saudi apologists at home and abroad will argue that this sports diplomacy is key to long-term political and economic transformation. Opening up the country to foreign cultures and ideas is a blow to conservative elements in society, and it provides the jobs and know-how necessary for successful diversification. What they will not say is that any questioning of this policy or criticism of the government by ordinary Saudis more often than not lands them in jail, where they suffer horrific abuse at the hands of the authorities.
Under the iron fists of its leaders, Saudi Arabia's citizens have been the victims of mass arrest, enforced disappearance, detention without charge, torture, travel bans, government hacking of social media accounts and suffocating surveillance. The U.S. intelligence community has linked Saudi Arabia's Crown Prince Mohammed bin Salman and de-facto ruler to the murder of Washington Post journalist Jamal Khashoggi—a report Saudi-sponsored bots have been working overtime to discredit on social media.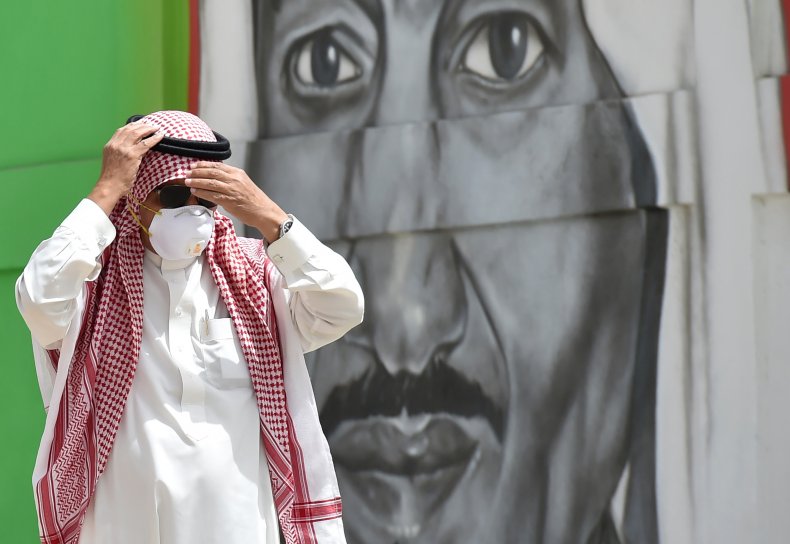 The dystopian disconnect between cheering crowds at sporting events and the behind-the-scenes beatings or rape of unjustly incarcerated political prisoners has not gone unnoticed. International football legends Cristiano Ronaldo and Lionel Messi turned down multi-million offers to promote Saudi tourism. Spain's La Liga nixed a proposal to hold Spanish first division matches in the kingdom. Tennis greats Novak Djokovic and Rafael Nadal have cancelled appearances there.
Saudi Arabia's ambassador to the United States, Princess Reema bint Bandar, is waging a charm offensive to lure marquee sports brands to her country. She has met with officials of America's national football, baseball, basketball, hockey and soccer leagues to discuss a variety of investment schemes.
Professional sports would be well advised to stay away. Storied European franchises like Newcastle United Football Club and Manchester United have rebuffed financial tie-ins with Saudi Arabia for a very simple reason: the fans are just not buying it. They don't want to be associated with foreigners whose history of crime and corruption bring their favorite teams into disrepute.
The last thing that the American sporting establishment needs is more divisive controversy. Adding collusion with authoritarian dictators to the rows over flag kneeling and Black Lives Matter will only serve to tarnish further the reputations of the stewards of our national pastimes. And the real losers will be the millions of Americans who just want to watch their teams free of politics, rather than becoming unwitting accomplices to abuse in a far-off land.
The leaders of professional sports in the United States should emulate their corporate counterparts here at home and their brethren in Europe, who have recognized that turning a blind eye to attacks on the fundamental principles of democracy is not only wrong, but bad for business.
Ali Al-Ahmed is the founder and director of the Institute for Gulf Affairs in Washington, D.C.
The views expressed in this article are the writer's own.