How to Play, Listen to Your Cosmic Playlist, Horoscope on Spotify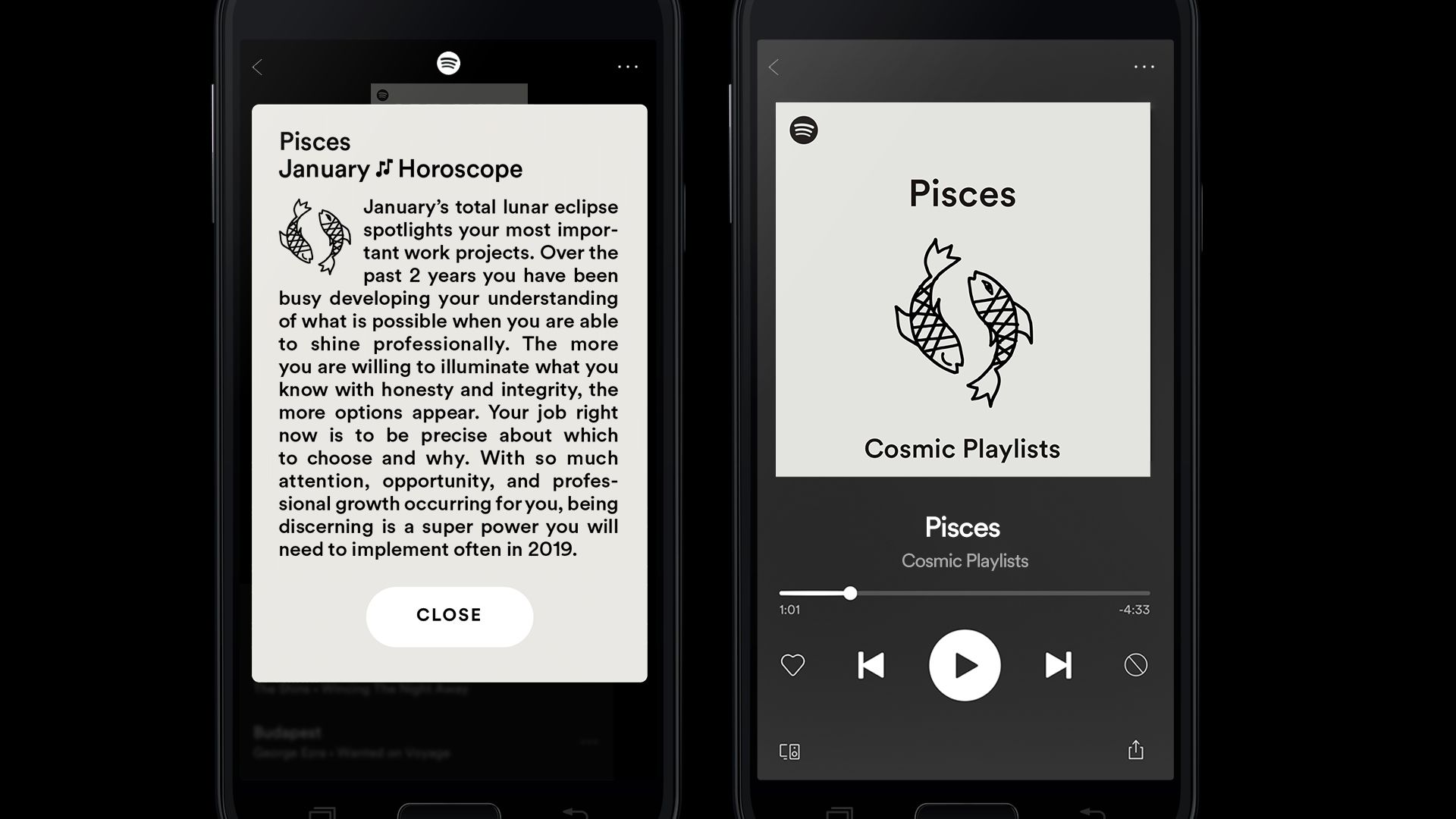 Spotify users already get playlists made specifically for them based on their listening habits and their favorite bands and musicians but now there's another playlist made for them, this time based on their astrological sign.
Last week Spotify announced there were 12 new playlists available on the streaming service, one for each astrological sign, for those listeners in the United States. Each playlist is curated by astrologer Chani Nicholas.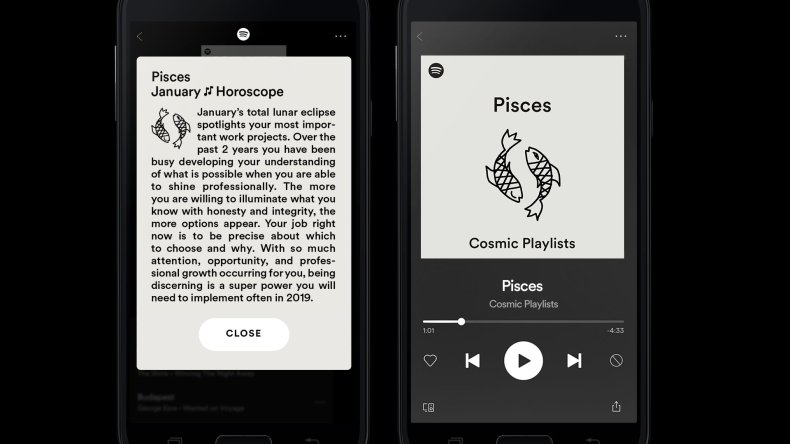 Nicholas created the playlists based on the "theme of the moment" each sign is going through. The playlists will be updated each month with songs fit to the month's outlook. They're also accompanied by a reading for the sign as well.
The playlists were released just in time for the lunar eclipse that happened Sunday night or early Monday morning for those in the U.S. "You can use it for inspiration. You can use it for healing. You can use it for reflection. You can use it for your own personal morning dance party. It's a collection of theme songs for your month, astrologically speaking," said Nicholas.
How to access your monthly Cosmic Playlist on Spotify:
There are a few ways for listeners to find their astrological sign specific playlist. The first way is for users to go to the link that has all of the cosmic playlists on it. That link is available here.
Users can also open up the app on their phone and or whatever device they listen on and type in either their sign, or "pop culture." When they type in "pop culture" users should select the top result and the playlists appear at the top under the "Trend watch."
Users who want to be able to easily find their sign's playlist every month should save the playlist by tapping it and then selecting "follow" at the top. Once they open the playlist they'll see their horoscope for the month and the explanation of what all the songs were chosen for.
Spotify also shared the horoscopes on its Twitter account for those who prefer to find their new playlists that way. The new playlists aren't the only new thing coming to Spotify, there is also a feature reportedly in the works that annoys users to mute or block artists they don't want to hear on any of their playlists or when using the service.
​
How to Play, Listen to Your Cosmic Playlist, Horoscope on Spotify | U.S.