Spotify: Using 'Hacked' Apps to Get Free Music Will Result in Account Ban
Spotify is warning users of 'hacked' Android applications that can bypass its paywall to access premium content that they risk being banned from the service.
In emails sent out to an undisclosed number of recipients, first disclosed by TorrentFreak, a website that reports on pirating, the streaming giant said that the use of such services was against its terms and could result in account terminations.
Such apps are easy-to-find with a simple Google search, and typically involve downloading installation files onto Android devices which can then be added to a user's free account. One modification known as "Dogfood" was removed from GitHub—a file repository website—on March 1 after being hit with an official takedown notice, or DMCA, from Spotify.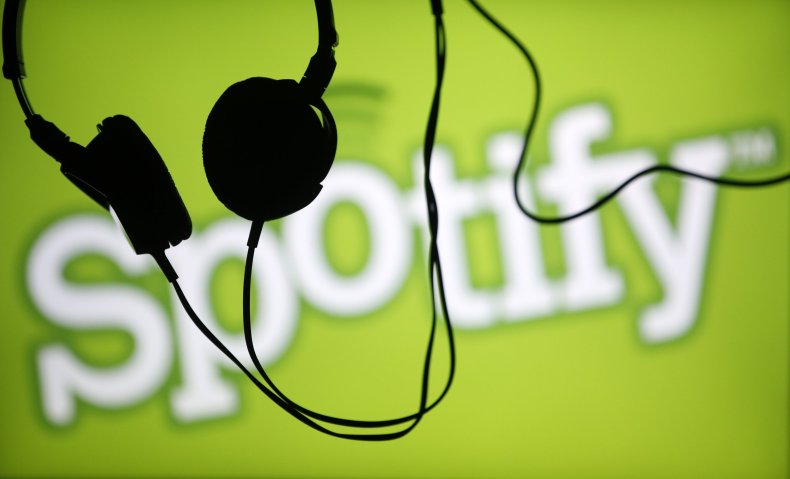 Unlike the premium subscription, the free tier serves ads to listeners. Statistics indicate that roughly 90m people are signed up to the free option. According to its website, Spotify had 159m active users at last count in December 2017.
TorrentFreak reported on Monday that a crackdown on hacked software could now be imminent. It disclosed an email, confirmed to be legitimate by Newsweek, had been sent to users which read: "We detected abnormal activity on the app you are using so we have disabled it. Don't worry – your Spotify account is safe.
"To access your Spotify account, simply uninstall any unauthorized or modified version of Spotify and download and install the Spotify app from the official Google Play Store. If you need more help, please see our support article on reinstalling Spotify. If we detect repeated use of unauthorized apps in violation of our terms, we reserve all rights, including suspending or terminating your account."
On the company's forum, a post from user "anna_scooter" on March 4 revealed Spotify directly addressing the issue of unauthorised Android apps. The message the user recieved was the same wording from the warning email.
"Yesterday I have received a strage (sic) e-mail from Spotify," the user wrote. "All I'm using is the old version of the Spotify on my PC (old, not unauthorized), and also old version of Spotify on my phone. What should I do? I certainly don't want to upgrade to the new version cause I dislike it."
The Swedish firm swiftly responded: "It seems an unauthorized app was detected. To carry on using Spotify, uninstall the existing app on your device, then download the latest official version from http://www.spotify.com/download. Hope this helps."
Last week, it emerged the firm had filed to go public on the New York Stock Exchange (NYSE). Analysts suggest Spotify could be valued at more than $20bn.