Spotify Removes 150 Hours of Podcasts Containing Holocaust Denial, Far Right Conspiracies
Spotify has removed podcasts containing racist material, white supremacist conspiracies, and holocaust denial after an investigation revealed that the popular streaming service had over 150 hours of hate content on its platform.
The Sky News investigation found podcasts that amounted to "several days' worth" of audio material about far-right antisemitic conspiracy theories and scientific racism.
Spotify reportedly removed the podcasts after it learned about the investigation. However, the hours-long podcasts could still be found online in other places such as Google Podcasts, according to Sky News.
The online material included episodes with titles and descriptions that had explicit slurs and album artwork that showed imagery used by white supremacists.
One of the extremist podcasts that were found on Spotify, according to Sky News, included episodes created by U.S.-based alt-right individuals who used racial slurs and white supremacy symbols in titles and descriptions.
The podcast hosts reportedly advocated for racist and antisemitic beliefs that included Holocaust denial and scientific racism.
A different series reportedly included episodes in which they discussed what they called the "beauty" of white supremacy, as well as readings of literature by Adolf Hitler and Joseph Goebbels.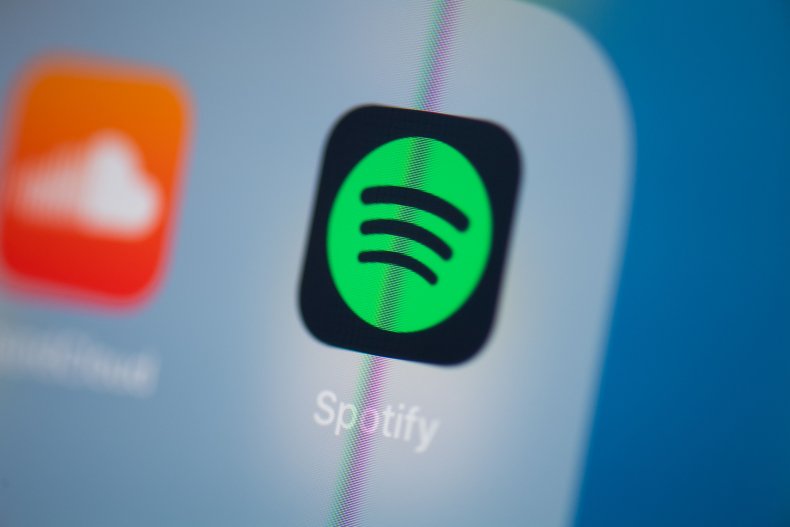 That creator reportedly used the episode description box on Spotify to direct listeners to material shared on other online platforms, including a video of a reading called "Dylann Roof's insightful manifesto." Another link went to a Telegram channel with a swastika as its icon, according to Sky News.
Dylann Roof is a white supremacist who opened fire in a historically Black church in South Carolina in 2015, killing nine people.
"Spotify prohibits content on our platform which expressly and principally advocates or incites hatred or violence against a group or individual based on characteristics, including, race, religion, gender identity, sex, ethnicity, nationality, sexual orientation, veteran status, or disability. The content in question has been removed for violating our Hate Content policy," a Spotify spokesperson told Sky News.
Spotify also said that it is developing new monitoring technology to identify content that has been flagged as hate material.
Another extremist series was found on Spotify under the searchable phrase "Kalergi Plan" that included 76 episodes, according to Sky News.
The "Kalergi Plan" is an antisemitic conspiracy theory alleging that Jewish elites had a plan to wipe out the white European race by promoting mass immigration. One of the episodes reportedly advocated for violence against the Jewish community.
Another episode apparently discussed racist ideas that white people are biologically better than people of color.
"There is something about [white men] that makes us privileged, it's in our blood," the episode host said.
Some experts said that it is sometimes difficult to detect hate content in large audio files.
"One of the problems is that it takes a lot more memory to store long audio files. The other problem is that it's messy—you can have multiple speakers and fast-paced dialogue," said Hannah Kirk, AI researcher at the Oxford Internet Institute, told Sky News.
"There's also tonnes of extra linguistic cues in audio: the tone, the pitch of voice, even awkward silences or laughter. And that's a problem because we don't yet have the technology to accurately encode those kinds of extra linguistic signals," she added.
Kirk said that another available option to moderate online audio content would be to transcribe the files and use the text transcripts to identify hate content.
Newsweek contacted Spotify for comment.