Spotify Says It Won't Leave Russia as Other Companies Pull Out
Spotify is not disabling access to its service within Russia despite the streaming giant shuttering its office in the country "indefinitely."
"We think it's critically important to try to keep our service operational in Russia to allow for the global flow of information," a representative for Spotify said in a statement per Variety.
The decision comes as a number of major tech companies such as Apple and Google have taken various steps to limit their operations in Russia after President Vladimir Putin's decision to invade Ukraine.
Spotify has also restricted the discoverability of Russian state-affiliated content on its services and has removed all content from outlets backed by the Kremlin, such as Sputnik and RT.
"We are deeply shocked and saddened by the unprovoked attack on Ukraine," a Spotify spokesperson said in a statement. "Our first priority over the past week has been the safety of our employees and to ensure that Spotify continues to serve as an important source of global and regional news at a time when access to information is more important than ever."
They said they will continue to support "individual support to personnel in the region as well as our global community of Ukrainian employees."
The streaming giant also announced that it was going to match employee donations to support local humanitarian efforts in Ukraine.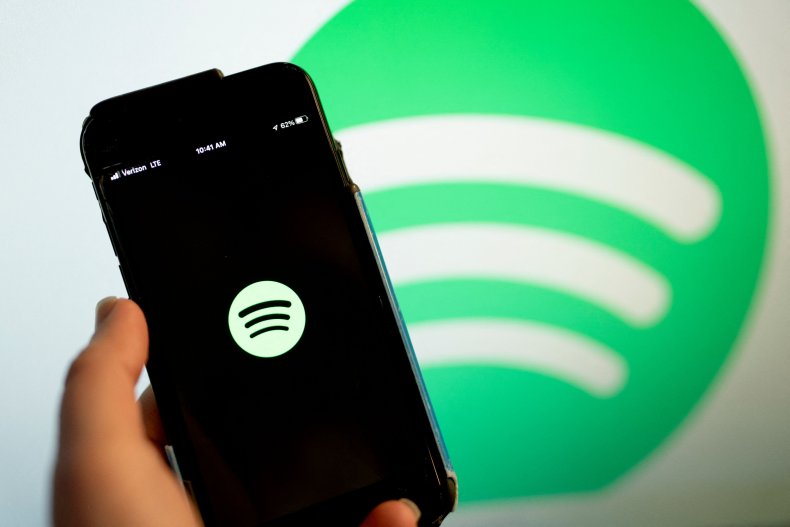 "We are exploring additional steps that we can take and will continue to do what is in the best interest of our employees and our listeners," they said.
Apple has announced a halt to all product sales in Russia as part of a corporate backlash to Russia's invasion of Ukraine, which began on February 24.
The military attack has thus far seen more than a million people fleeing the country, according to the United Nations which issued a statement on Thursday.
"We are deeply concerned about the Russian invasion of Ukraine and stand with all of the people who are suffering as a result of the violence," Apple said in a statement announcing a pause in sales in Russia.
The tech giant also announced the halt of other measures including limiting Apple Pay and dropping the ability to download RT News outside of the country.
Similarly, Google has removed Russian state-funded publishers, including RT, from its features.
Netflix has paused all future Russian projects and acquisitions, per Variety.
Ford and Harley-Davidson have also stopped sales in Russia and distanced themselves from the country.
Other companies taking similar actions include H&M, Disney, Warner Bros., Canada Goose and Adidas.
Update 03/04/22, 4:19 a.m. ET: This article was updated to include information about Netflix.