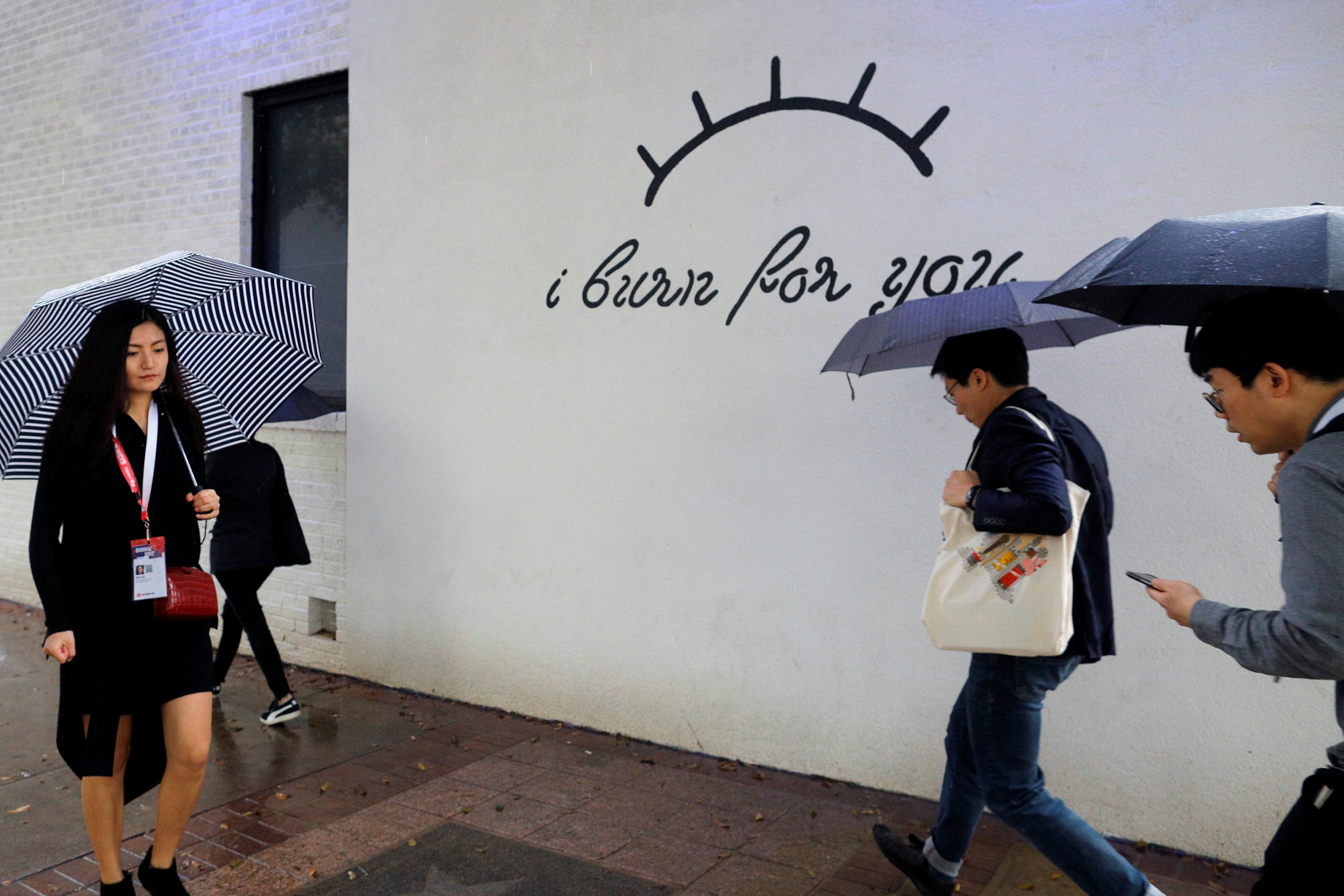 For those (perfectly reasonable) people who are happy when it rains, you've got another reason to add to the list.
Music streaming service Spotify announced that it's released the first song to be streamed based on the weather outside: "No Nee Ta Slode Ahn" by Austin, Texas-based rock group White Denim. The song will only be available in parts of the U.S. where it's raining. A Spotify search for the song in freezing but sunny New York City on Monday returned no results.
The song's release is part of a Spotify initiative with the North Face clothing brand to target markets where it's currently raining. The whole concept appears to be a rather elaborate ad campaign for a new North Face rain jacket.
Last month, Spotify teamed up with Accuweather to get a better sense of how users' song choices depend on the weather. Dubbed Climatune, Spotify has so far discovered that (unsurprisingly) sunny weather means people listen to happier-sounding music, while on rainy days they prefer gloomier songs. In the U.S., New York City and Philadelphia are the most "musically affected" by the rain.
Despite an estimated 18 inches of snow forecast for Tuesday, it's sunny and clear in New York City. The city's sunny playlist includes "Toothbrush" by DNCE and "What They Want" by Russ. You can also see what windy, cloudy, rainy and snowy cities are listening to, as well as those under the stars on a clear night.
Stay tuned for the best songs to listen to during a massive blizzard tomorrow.