Spotify Is Now Providing Users With a Customized Concert Calendar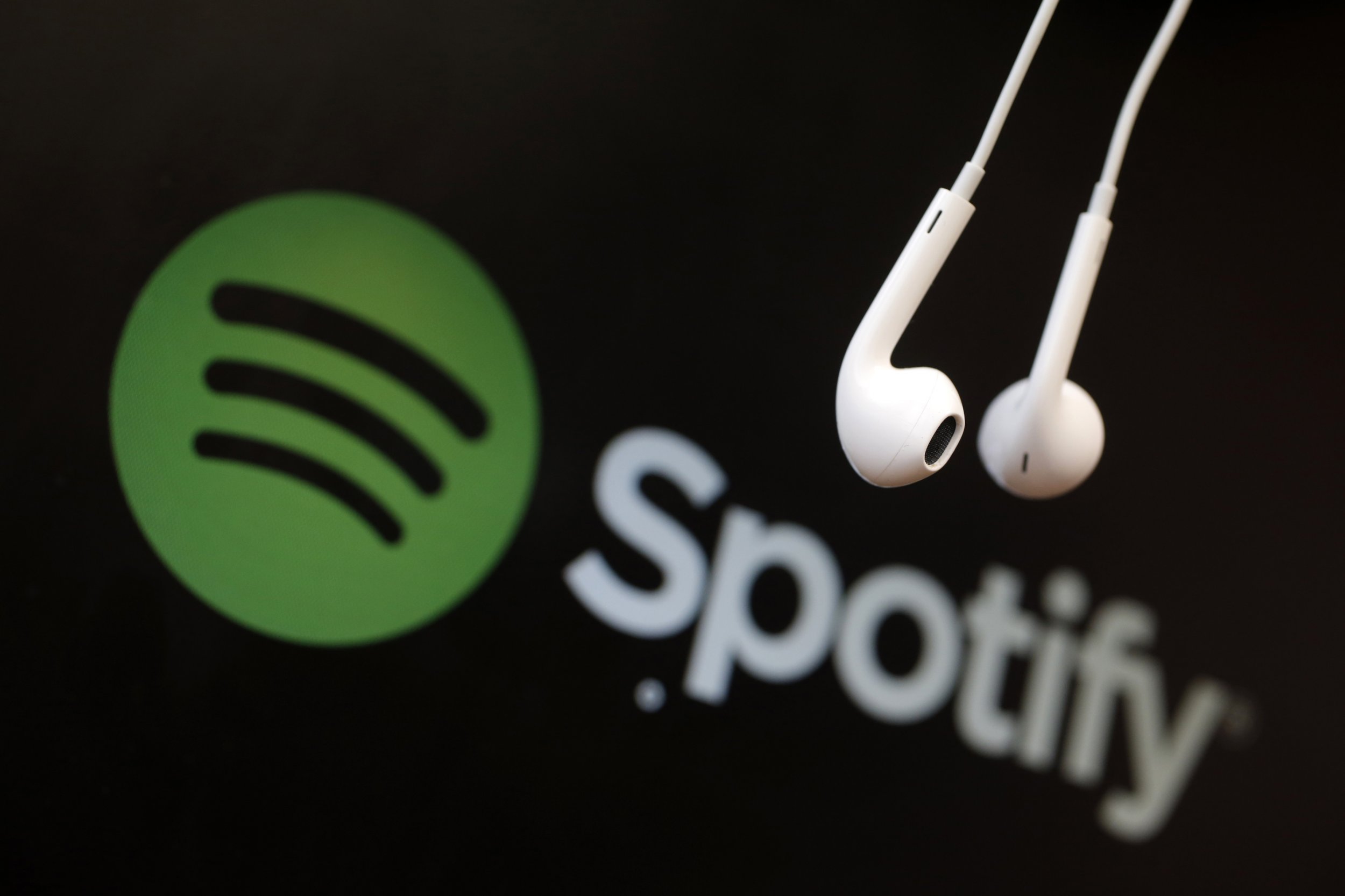 Music streaming service Spotify announced a new feature on Thursday that will generate custom concert schedules for users based on their listening tendencies. The feature, simply titled "Concerts," will be located in the Browse tab, should show up soon.
If you decide you'd like to attend one of the upcoming shows provided, you will be able to buy tickets through Spotify via Songkick. If you happen to be on the road and in the mood for some live music, the feature allows you to change your location and see what's happening in cities around the world. Here's the interface: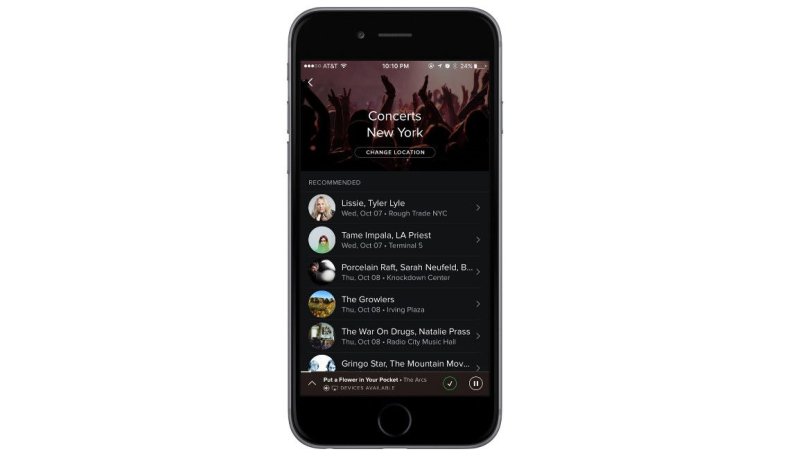 Concerts is only the latest of several new features Spotify has rolled out in 2015. In May, the service unveiled Spotify Running, which provides music synchronized to users' running patterns, which the app tracks in real time, as well as Spotify Now, which offers a slew of customized playlists. In July, Spotify began to offer Discover Weekly, a customized playlist that repopulates with around 30 new songs every Monday. The playlist has received rave reviews for its ability to offer a collection of tracks that are remarkably attuned to each user's personal taste. Discover Weekly draws from playlists made by other users with similar music tastes, giving the impression the playlist was created by hand and not with an algorithm. Spotify Concerts will select upcoming shows of interest using a similar algorithm.
"Much like Discover Weekly, concert recommendations are based on your own listening and picked specifically for you—meaning we surface the live gigs that we know you'll enjoy, as well as acts that you'll love to discover," the streaming service announced in a blog post about the feature. "And as your music taste evolves, so will your recommendations."
Spotify Concerts begins its roll-out today on iOS and Android.