Spotify Contributes to Male Bias in the Music Industry. It Might Have a Solution
International Women's Day is here and Spotify marked the occasion by showing you how many female artists you've been listening to.
Or not listening to, as the case may be. The music streaming giant just launched an extension called the "Smirnoff Equalizer" (partnered with Smirnoff), which analyzes your streaming data to reveal the gender breakdown of your listening habits.
If your playlists are dominated by male performers, you're not alone. "In 2017, 100% of the top streamed tracks were performed by men artists," Spotify wrote. "We're missing out on so many good tunes by women." This equalizer is meant as a small corrective: Once you reveal a disproportionate listening breakdown, Spotify presents you with a "new equalized playlist."
Related: What do indie musicians really think about music streaming?
The tool was apparently created in response to Spotify's 2017 Year in Music data, which revealed a major bias in favor of male artists.
It's also the latest in a series of efforts by various corners of the music industry to promote gender equality. In January, the Grammy Awards were heavily criticized for failing to recognize talented female artists (including Lorde, who was reportedly denied the opportunity to perform solo). The Grammy strife worsened when President of the Recording Academy Neil Portnow said women needed to "step up" in a widely circulated (and instantly regretted) quote.
In recent weeks, the Recording Academy responded by forming a task force to address diversity. The task force will be chaired by Tina Tchen, who served as Michelle Obama's chief of staff.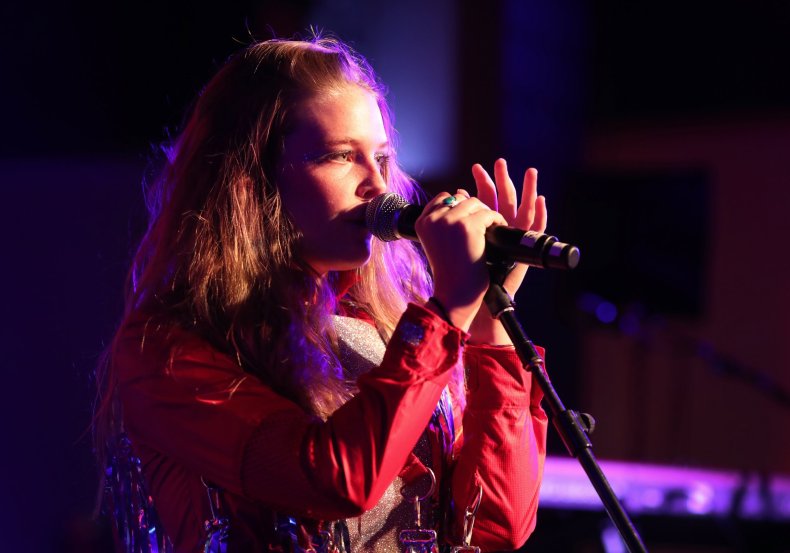 "The music industry faces numerous challenges—from combating long-held biases to making sure women are represented and respected within the community," Tchen explained in a statement. "This task force is an important initial step by the Recording Academy to demonstrate its commitment to tackling these challenges in a comprehensive way."
Music festivals are also being asked to answer for favoring male artists. In February, 45 international festivals pledged to achieve a 50/50 gender split in their lineups by the year 2020.
And earlier this week, David Byrne took the highly unusual step of apologizing for the lack of female collaborators on his new solo album, American Utopia.
"I regret not hiring and collaborating with women for this album—it's ridiculous, it's not who I am and it certainly doesn't match how I've worked in the past," the former Talking Heads frontman wrote in a statement. "It doesn't match my current live show, which has a slew of diverse creators and collaborators, making this even more negligent on my part."