It's that time of the year again, when Spotify users flood social media with comments and screenshots of their year in music, provided, of course, by Spotify's annual Wrapped data.
The music streaming service announced on Tuesday that subscribers' 2020 Wrapped info was finally ready, giving users insight as to how they spent the year as music listeners—the artists and genres that individuals listened to the most, users' top songs and podcasts of the year, how many minutes they spent streaming music in 2020 and more. There's even a tab for that "one song helped you get through it all," which includes info on when users started listening to a specific song, how many minutes they listened to that song and the dates in which they streamed the song the most.
With sharing features that allow users to auto-post on their Instagram Stories and Twitter accounts, social media was inundated with insights from countless people excited to spotlight their 2020 listening habits. Naturally, this made many of those folks the bane of Apple Music users' existence—despite the fact that Apple has also released its own version of Wrapped, dubbed Replay.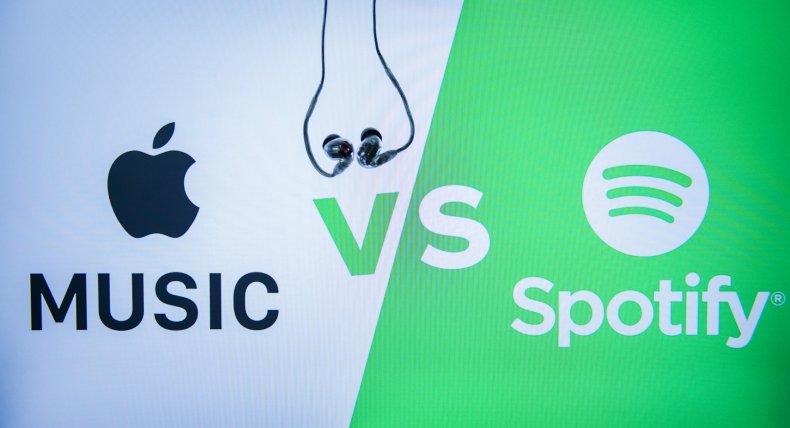 For as many people that have shared their Spotify Wrapped intel, there are as many people who did not use the music streaming platform who are sharing memes and messages laced with jealousy. Despite Apple Music users' claims that the service is the elite option when it comes to streaming tunes, many folks who use Apple for their daily dose of music couldn't help but feel a wee bit of FOMO.
"Me, an Apple Music user seeing people talk about Spotify wrapped," one person tweeted, alongside a meme from ESPN's Michael Jordan-centric docuseries The Last Dance.
A picture of a sad-looking President-elect Joe Biden helped one Twitter user describe how they felt seeing all the tweets about Spotify's Wrapped 2020.
Meanwhile, another person used a meme of The Office character Jim Halpert (John Krasinski) looking idly through window blinds to express how Apple Music users feel about Spotify listeners getting access to individualized data based on the music they jammed to throughout the year.
"Apple Music users looking at Spotify users enjoying our 2020 Wrapped details," the tweet reads.
A number of people used a meme of Squidward watching Spongebob and Patrick having a blast to convey their feelings of not being able to partake in all of the... "un-Wrapping."
DW, from the kids series Arthur, was also routinely used to depict just how left out Apple Music users feel when it's Spotify Wrapped season.
It's not just Apple Music users feeling left out, though. YouTube Music, Tidal and Amazon Music subscribers are also suffering from a case of the blues, from not having musical insights of their own.
"Me using a local music player instead of Spotify OR Apple Music," one person wrote.