Spotify's Move to Keep Joe Rogan Shows Podcasts' Hold on Audio Streaming Business
Spotify responded to criticism surrounding its number one podcast, The Joe Rogan Experience,on Sunday by announcing it would make public its platform policy on content that misinforms about COVID-19 and create a "content advisory" for audio that discusses the pandemic.
This move appeared to fall in line with the demand from 270 health professionals in an open letter asking that the company "establish a clear and public policy to moderate misinformation on its platform" after the practitioners cited concerns about the spread of misleading information in Joe Rogan's podcast, which attracts roughly 11 million listeners an episode.
However, in this statement the company avoided addressing the specific issue of Rogan's podcast, thus falling short of the demand from musicians Neil Young and Joni Mitchell that the streaming service removes the controversial host from their platform.
Bill Werde, director of the Bandier Program for Recording and Entertainment Industries at Syracuse University's S.I. Newhouse School of Public Communications told Newsweek that Spotify's lack of movement when it comes to Rogan reflects the company's priorities. As the company faces direct competition from Apple Music and Amazon Music, podcasting offers the company a chance to differentiate its offerings and turn greater profits.
"When it comes to streaming music, roughly 65 percent of revenues are going to rights holders right off the top, so that's a good chunk of money, and it's hard to be profitable with that business model," Werde said. "Podcasts represent an opportunity for Spotify to sell essentially advertising dollars against the product."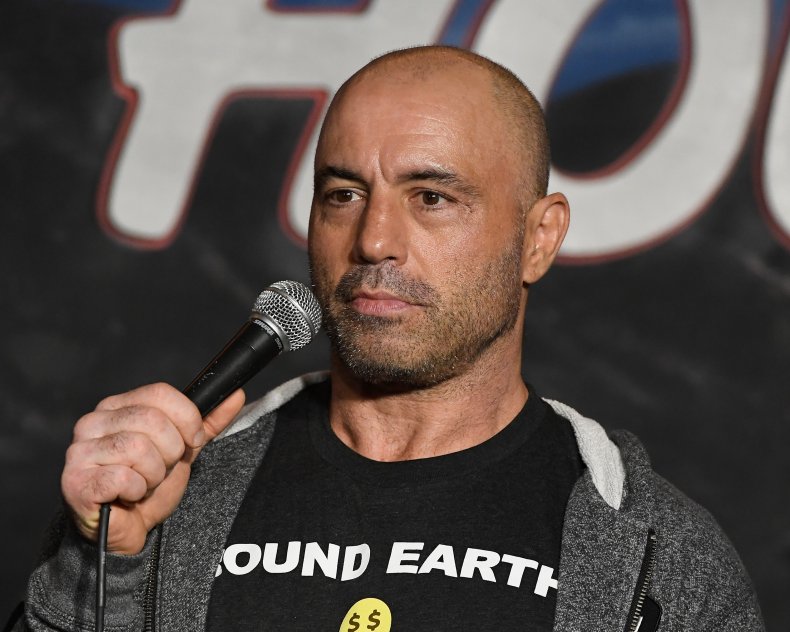 While Spotify does not force ads upon its premium subscribers, many of its podcasts, including The Joe Rogan Experience, have ads. The company has a tool called "Streaming Ad Insertion" that offers advertisers insights on their audience demographics and analytics on their advertisements. This information was not largely offered before Spotify's creation of this technology.
Subsequently, Werde noted, Spotify has pumped significant dollars into its podcasting space, signing Rogan to a $100 million, multiyear exclusivity deal and also signing off on exclusive deals with podcasters that include The Ringer, Gimlet, and former First Lady Michelle Obama.
"This is very clearly a big strategic direction for them to head into the podcasting space. That's a lot of what the 100-million-dollar investment in Joe Rogan was about." Werde said. "I think they want to see themselves as an audio company, and not simply as a music streaming service that also does a couple of other things."
Unlike Amazon or Apple where audio streaming stands as a small part of their overall business model, Spotify's profitability is anchored to its audio library. In terms of their business models, Werde said Amazon and Apple's audio streaming services could go as "horribly as anyone could imagine" and the two companies would be fine, whereas Spotify would be in serious trouble.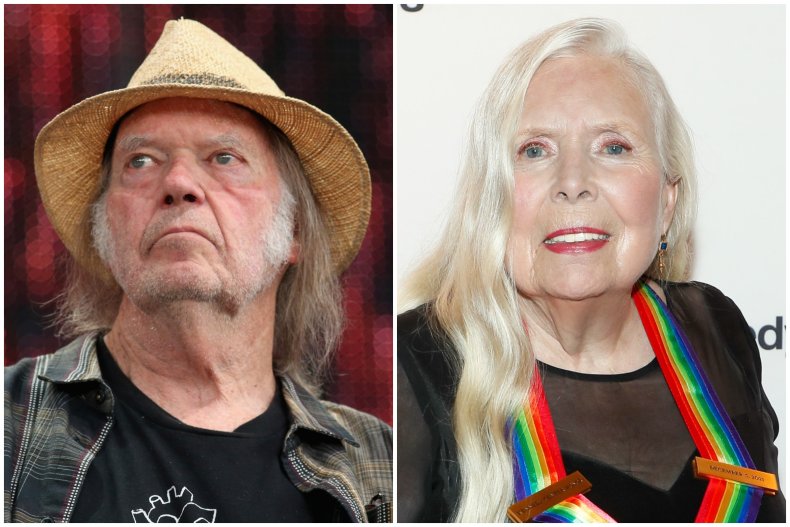 By forming exclusive partnerships with the likes of Rogan, the company is able to provide something that its competitors cannot. When it comes to keeping the controversial host as opposed to Young or Mitchell, who are already featured on other streaming platforms, the decision can be viewed as quite simple in terms of business.
Were Spotify to expel Rogen, he would leave the platform with his millions of followers, but questions regarding censorship and misinformation would remain, Werde said. Spotify could find itself in a difficult position of having to make decisions regarding content moderation that have largely been left unanswered by the nation's legal authority on the matter, the Federal Communications Commission (FCC).
Rather than expect the company to take such a step toward getting these questions answered, Werde said he hopes this moment can serve as an igniter in pushing the FCC to start asking some serious questions regarding the spread of disinformation.
"I would love to see this evolve to the point where some of this decision and the pressure of this decision is actually hopefully removed from Spotify, and rather, perhaps organizations like the FCC can develop some oversight," Werde said.
"I'm not talking about silencing dissent. I'm not talking about silencing questions," he continued. "I'm talking about: What does fact-checking look like? What is the expectation of that? What is the expectation if you host a guest and they say something that is factually wrong? What should happen in that situation? It feels to me, based on where we have come as a society over the last five to 10 years, that this is an area that requires some attention and probably shouldn't be left in the hands of just one CEO."