In the 'Spotlight': What Recent Movies Get Right (and Wrong) About Journalism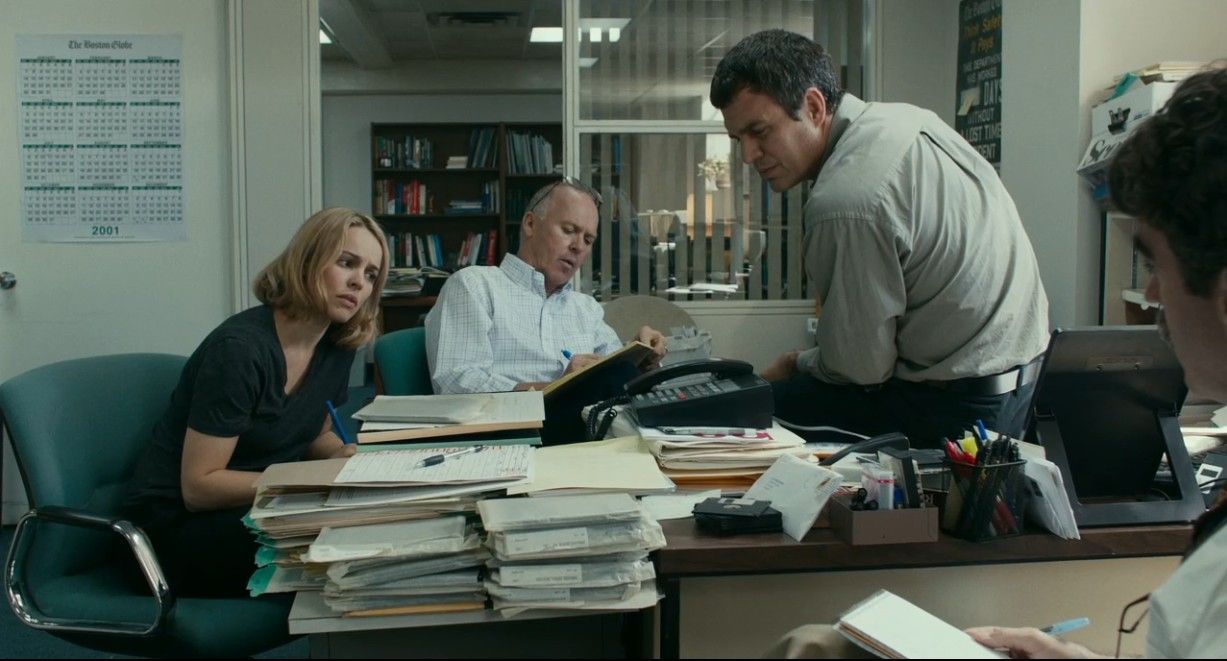 Why is Hollywood so obsessed with journalists lately?
Spotlight is the latest—and best—in a string of recent movies about journalists and the work that they do. Aside from its many cinematic virtues, it's the rare journalism drama that depicts the news industry both accurately and engrossingly.
Here's a rundown of what recent journo-films get right and wrong.
SPOTLIGHT (2015)
What makes it a journalism movie: Thomas McCarthy's new drama traces the Boston Globe's Pulitzer-winning investigation of the Catholic Church sex abuse scandal and cover-up, from initial assignment to publication.
What it gets right: Just about everything, from the journalists' questionable fashion sense to the frustrating experience of having to jump on a breaking-news event instead of wrapping up the big piece you want to finish. Based on dozens of interviews with Globe staffers, this is the rare journalism movie that is entirely about the real work of reporting, and while it will inevitably draw parallels to All the President's Men, Spotlight stands on its own. According to the real Sacha Pfeiffer—a Globe reporter played by Rachel McAdams on screen—Spotlight is "a really real-life, authentic, true-to-history story."
What it gets wrong: Like many journalism movies, Spotlight runs the risk of glamorizing the profession. Though 2001 feels recent, it signifies a lost era for journalism, when online media barely existed and newspapers still had money to fund teams like the Spotlight group.
TRUE STORY (2014)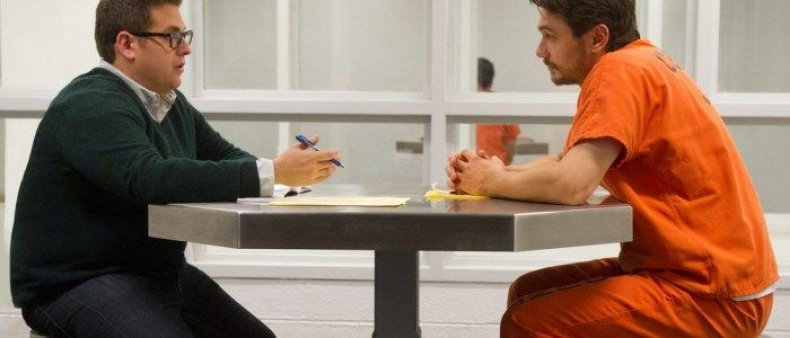 What makes it a journalism movie: As the title suggests, True Story tells the true story of journalist Michael Finkel, who was fired from The New York Times for creating composite characters and then learned that an accused murderer in Oregon had assumed his identity.
What it gets right: Some journalism movies end with a scandal's unraveling. True Story opens with one, and it does a nice job of conveying how quickly a decorated journalism career can collapse after one misdeed. It's a nightmarish scenario most reporters fear constantly.
What it gets wrong: No media person would ever move from New York City to rural Montana without penning a self-indulgent "Why I'm Leaving New York" essay.
NIGHTCRAWLER (2014)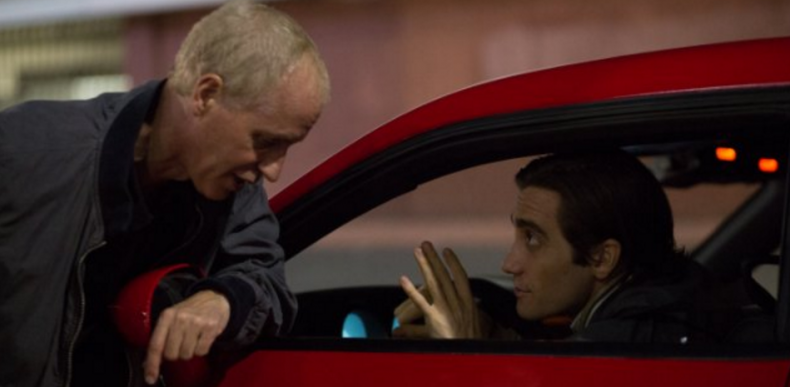 What makes it a journalism movie: Nightcrawler focuses on the world of freelance videographers who provide TV stations with on-site footage of car accidents, fires, shootings and any other newsworthy event that comes across the police scanner. Jake Gyllenhaal plays an amoral sociopath who goes to increasingly disturbing lengths to best the competition and get the most shocking footage possible.
What it gets right: Nightcrawler is in many ways the anti-Newsroom in that it makes no effort whatsoever to glamorize the profession. There are no ethics, there is no pride, there is no sense of contributing to a public good. There are only ratings, and in an increasingly competitive media landscape—especially when it comes to struggling programming like the late local news—networks must sometimes sacrifice old-school standards for eyeballs. The more sensational a story, the more people will watch. There's a reason Donald Trump gets so much airtime.
What it gets wrong: It's unlikely the lives of freelance videographers—or the local news producers who buy their footage—are as seedy and cutthroat as the lurid Nightcrawler portrays. But while the film may isolate the industry's most insidious tendencies and distort them to unrealistic proportions, those tendencies do exist, and they can still fuel the way in which the news is disseminated. Nightcrawler not only explores the darkest corners of journalism; it turns them inside out.
TOP FIVE (2015)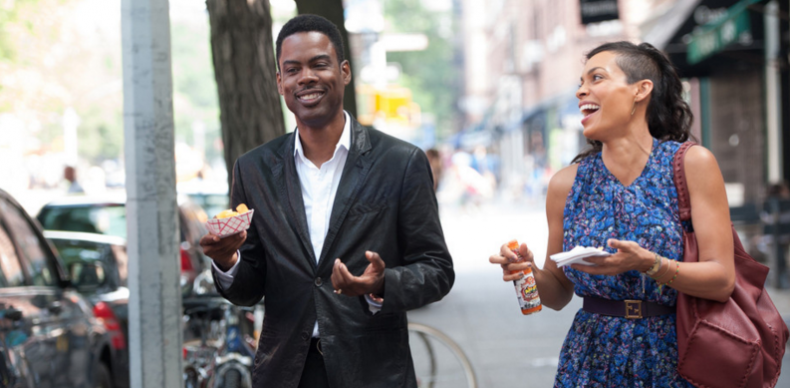 What makes it a journalism movie: Rosario Dawson plays a New York Times reporter assigned to profile a washed-up comedian, played by Chris Rock.
What it gets right: Celebrity profiles can be complicated and tough, especially when the thing that the celebrity is best known for is not what he or she wants to be promoting.
What it gets wrong: Spoiler warning: Top Five relies on a tired and misleading trope about female journalists sleeping with their subjects.
TRAINWRECK (2015)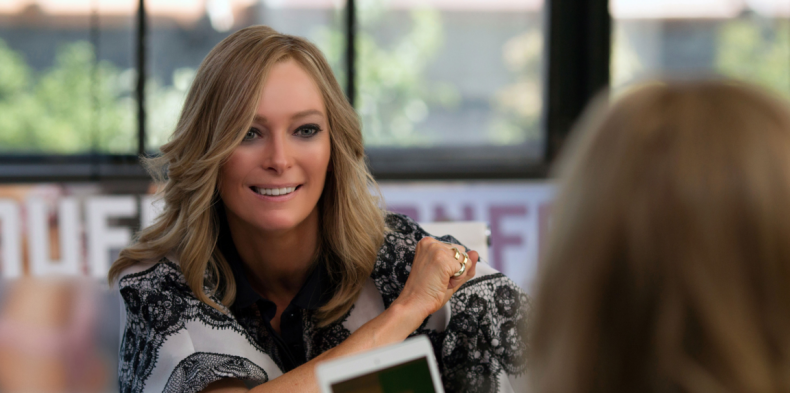 What makes it a journalism movie: No, it's not a film about journalism any more than Office Space is about banking software. But Amy Schumer's character writes for a trashy men's magazine (which assigns her to profile her soon-to-be love interest), and several of the film's funniest scenes take place at the publication's small, startup-ish office.
What it gets right: Trainwreck feels like part of a new wave of journalism movies, in that it depicts a newsroom not as a place of inspiring newsgathering and writerly wisdom but as a shameless, 21st-century content farm. It's exaggerated for comedic effect. But it won't give any J-school students false hope.
What it gets wrong: Your editor won't be as cool as Tilda Swinton. Sorry. See also: female journalists sleeping with their story subjects (above).
STEVE JOBS (2015)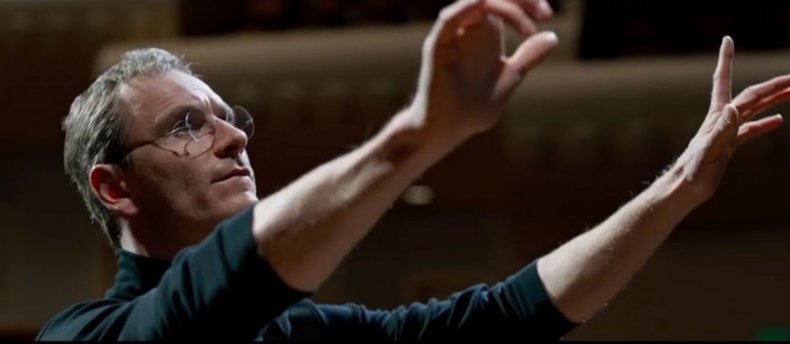 What makes it a journalism movie: For the most part, it's not. But a recurring side character is a GQ reporter, played by John Ortiz, trailing Jobs at various product launches. There is also a repeated emphasis on Jobs's reaction to Time magazine's 1983 cover story on the home computer.
What it gets right: Tech reporters are indeed obsessive and often predict or leak tech companies' plans (such as Jobs's return to Apple, as shown in the film). Also, Jobs really did believe he, not the computer itself, would be Time's person of the year in the early '80s.
What it gets wrong: Most tech product launches are unbearably dull, for reporters or anyone.
ROSEWATER (2014)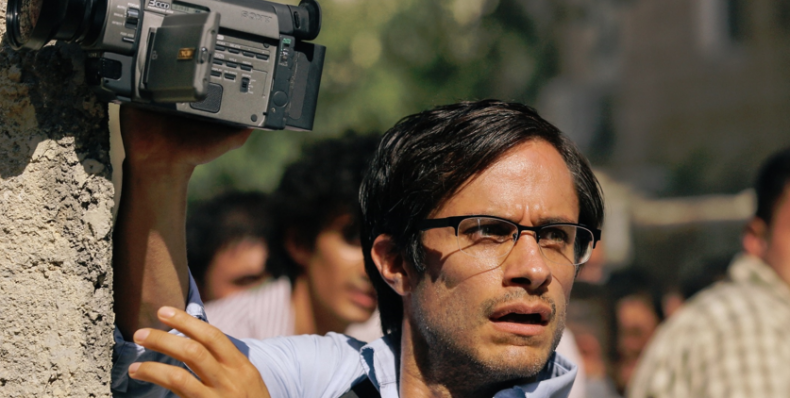 What makes it a journalism movie: Rosewater centers on the real story of Maziar Bahari, the Newsweek reporter who spent 118 grueling days in an Iranian prisoner after being mistaken for a spy in 2009.
What it gets right: Jon Stewart's directorial debut is an unflinching depiction of a foreign correspondent's worst nightmare. For most journalists, a guest appearance on The Daily Show is the best thing that can happen to you. For Bahari, it was the worst.
What it gets wrong: Though it's not a great film, it does hew pretty close to Bahari's memoir. In one scene, he tries to explain Newsweek to his captors, admitting that a print newsweekly is no longer even a particularly relevant medium. This is—well, fine.