'Spreading Misinformation': Nicki Minaj Slammed for Refusing to Get Vaccinated for Met Gala
After the Met Gala announced that attendees will be expected to provide proof of vaccination and wear face masks to attend this year's event, Nicki Minaj said the occasion isn't a good enough reason for her to get vaccinated.
"They want you to get vaccinated for the Met. if I get vaccinated it won't for the Met. It'll be once I feel I've done enough research. I'm working on that now. In the meantime my loves, be safe. Wear the mask with 2 string that grips your head & face. Not that loose one," she tweeted.
Celebrities and fans have slammed the rapper for waiting to get vaccinated.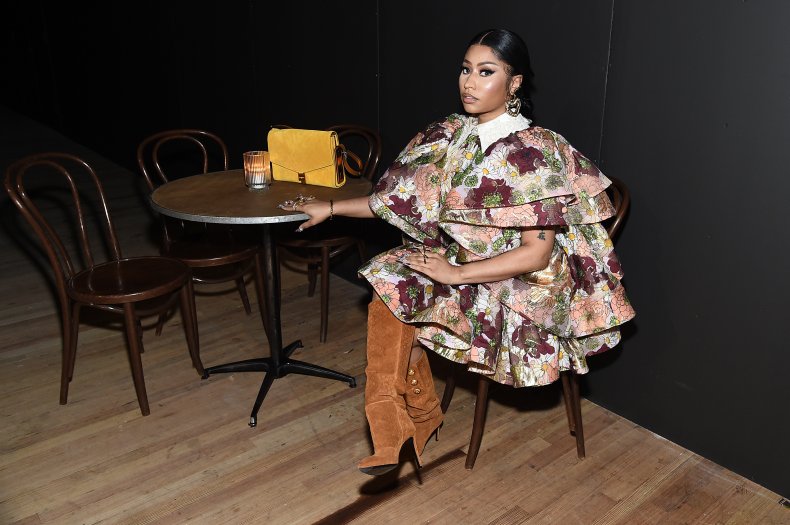 Leftist Twitch streamer Hasan Piker replied, "The world awaits your wonderful contribution to the scientific community !!!!"
Comedian Jen Kirkman said she was reporting the tweet for spreading misinformation about health.
Write and political analyst Tim Miller tweeted: "We can have an infectious disease expert who already went thru years of medical school and is now treating covid patients every day call you to help with the research."
But Minaj clarified the reasons for her decision about 20 minutes after her initial tweet. She said her family member in Trinidad has a friend who received the vaccine and had a negative reaction that left him impotent. The man was weeks away from getting married when Minaj said his finance called the wedding off. She wrote, "So just pray on it and make sure you're comfortable with ur decision, not bullied."
She added that the recommends people who are required to get the vaccine do so, and said that she probably will get the jab because she has to go on tour.
American writer and comedian Crissle West replied that the story was unlikely a result of the vaccine, "your cousin's friend prolly just picked up an STD but please keep going."
Stand-up comedian David Cross also tweeted in reference to the rapper, "My balls are six times their normal size and I'm also newly impotent doesn't really track."
Minaj continued to reply to both positive and negative stories from fans sharing their experiences after receiving the vaccine.
In response to fans asking why she didn't clarify whether she was anti-vaxx upfront or if she was worried about media reports, Minaj tweeted that she wasn't afraid of the internet and asked fans what vaccine they would recommend.
Senior front page editor for Huffington Post Phillip Lewis criticized Minaj over Twitter, sharing memes and questioning if the musician's "research" was her poll asking fans which vaccine they received. Minaj responded saying that it's all part of sharing "real" experiences and creating an open dialogue.
And while the rapper won't be attending the Met Gala because of her vaccination status, the singer did reply affirmatively to a fan that she will be returning to the studio to finish her fifth studio album.