Spring Break 2019 Destinations: Where to Go, What to Do
Whether you have small children or teens, are a college student, or just want to get away alone, we corralled our experts on the best places to spend Spring Break.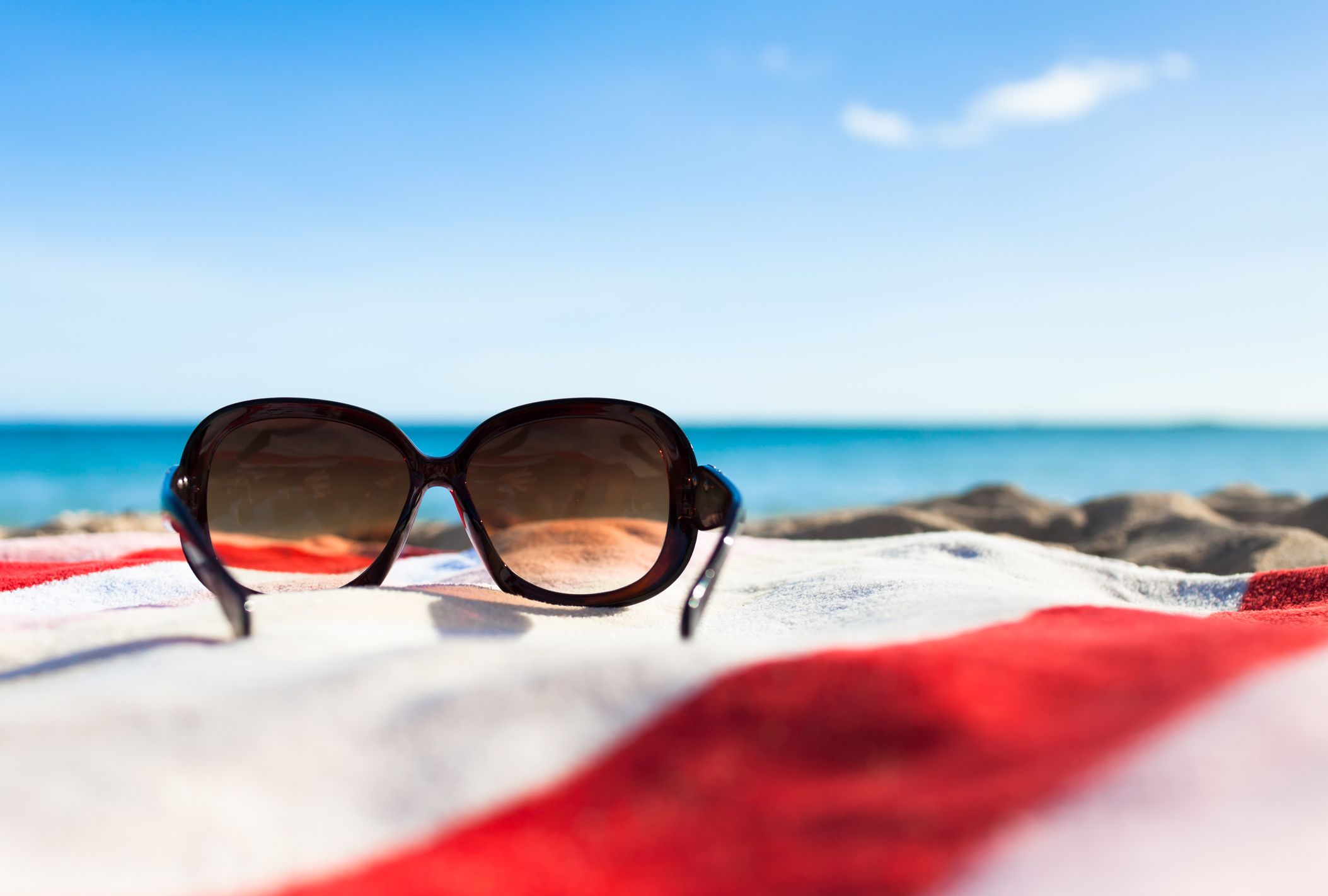 Spring Break is almost upon us. For parents it's a chance to reconnect with their kids, for college students it's a way to let off some steam before finals and as for the rest of us? It's a good time to take that trip we've always dreamed of, shake off the daily grind and possibly sneak in some rest and relaxation. So where to go? No worries – our group of travel experts are here to help.
Getaways with Kids
Tom Marchant, the founder of the bespoke travel company, Black Tomato, suggests Antigua and the Adirondacks for people traveling with children.
"Antigua's azure blue waters feel miles away from the daily grind but are just a five-hour plane ride from New York City, so the flight itself isn't a taxing one to make with kids," Marchant said. "Antigua is an island paradise full of charm and nowhere is that more present than at the private and secluded Jumby Bay which offers a Jumby Explorer's program for kids that includes a hands-on turtle conservation program, cooking lessons, and sailing, snorkeling, and kayaking programs."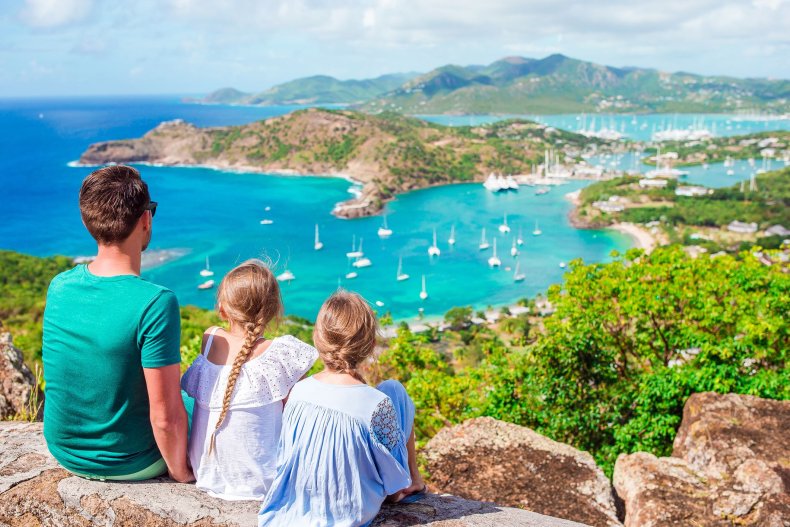 If the beach isn't your thing, Marchant also recommends the Adirondack resort, The Point, the former Great Camp of William Avery Rockefeller II in the Upper Saranac Lake. "The Adirondacks have a host of activities perfect for families traveling with kids and by April is beginning to thaw out (though still has a notable coziness), including kayaking, canoeing, fishing, tennis or even just sitting around a bonfire," Marchant said. "Its remoteness, and often lack of a solid cell phone service, encourages kids, and parents, to put away their devices and spend more time together. The towns are quaint and full of character and it's just a five-hour drive from New York City." (Side note: The Point is only kid friendly on Easter weekend - otherwise it's an adult vacation spot).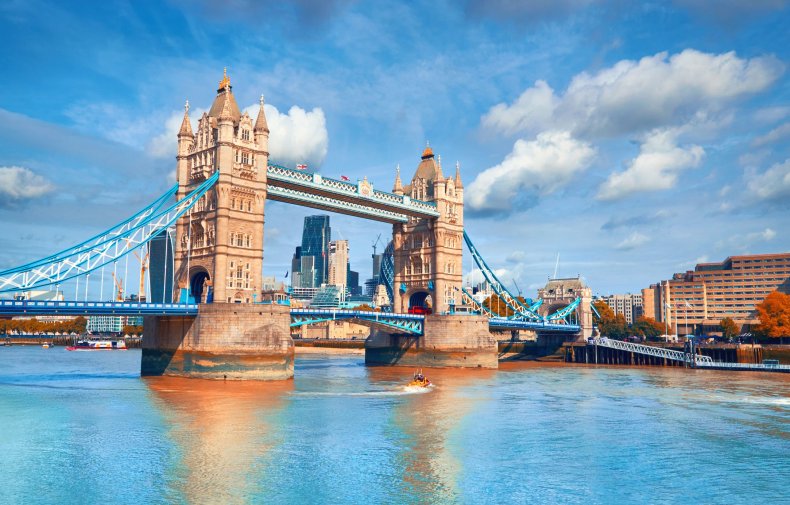 Melissa Biggs Bradley, the founder and CEO of the members-only, boutique-travel-planning company Indagare, says take the kiddos to London or Hawaii.
"London has a rich history that even the youngest can appreciate, whether by admiring the Crown Jewels, climbing the Tower of London or walking in the footsteps of queens at Buckingham Palace," Biggs Bradley said. "At the classic Berkeley Hotel, which makes an ideal base with its rooftop pool, youngsters are treated to child-sized bathrobes, personalized treats, children's spa treatments, and afternoon tea."
Meanwhile, Biggs Bradley also loves Hawaii's Big Island for families, noting: "Hawaii's allure lies in its spectacular tropical landscapes and welcoming aloha spirit, and one standout resort makes the destination a home run for families. The Four Seasons Hualalai on the Big Island offers an on-site aquarium and a Kid's Club (ages 5+) with classes including hula lessons and shell beading."
Pavia Rosati, CEO of the luxury travel site Fathom suggests a road trip through the national and state parks in Utah.
"Take the family show on the road with a road trip through southern Utah," Rosati said. "Fly to Las Vegas, which is easily accessible to the whole country, and rent a car. Zion National Park is the first stop and good for a few days of hiking, climbing, and splashing around in the creeks. The kids will race their way up to Angels Landing while the parents will try not to look at the steep drop down. The next stops can be a DIY mix-and-match depending how far you want to go and how long you want to travel. Bryce Canyon, Kodachrome State Park, Grand Staircase-Escalante National Monument, the whole stretch of scenic route 12, Canyonlands, Arches are all options that can be easily mapped out. The natural formations you'll see are varied, interesting, and amazing. To put it into a useful framework, an ancient ocean used to run through this part of the country. What you're seeing is the bottom of an ocean floor."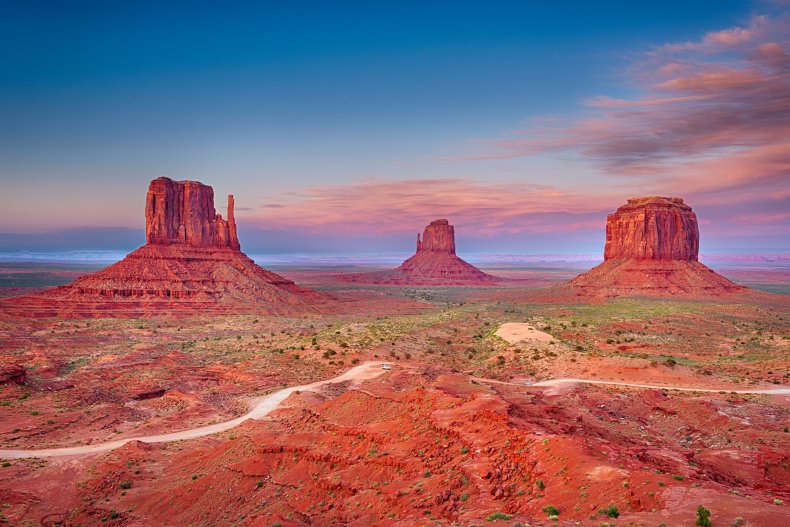 Stacy Readal, the founding director of Duma Explorer and Chaka Camps, says spring is the perfect time for a family safari.
"Spring is the green season in Tanzania and practically devoid of tourists," she said. "The migration is in full swing in the Serengeti, making Kiota Camp a perfect destination for three of four nights. Add Ngorongoro Crater and Lake Manyara to round out your safari for a perfect week-long trip to take advantage of spring break. But perhaps the biggest perk of visiting Tanzania during the green season is that the hotels are at their cheapest, offering discounts of up to 60 percent off peak season prices - making a safari much more affordable."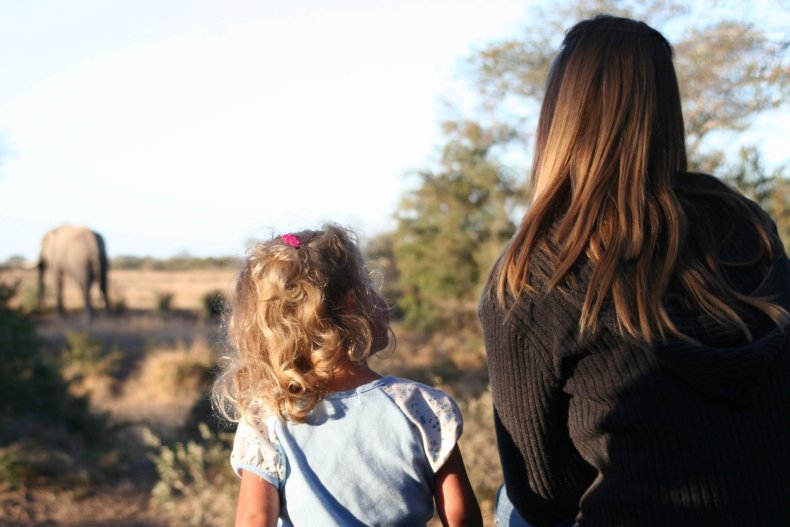 Rudy Maxa, the host of Public Radio's "The Savvy Traveler" and owner of Maxa Tours, suggests Paris.
"One word: crepes. Kids love crepes, and they're everywhere in Paris," Maxa said. "Paris is a city of parks, many with playgrounds. Yes, there's Disneyland Paris, but there are also catacombs and the Eiffel Tower and that great big Ferris wheel in the center of town. Plus the boats on the Seine. Teens will love the enormous, two-story taxidermy shop called Deyrolle with creatures from all over the world in its collection and everyone loves the Left Bank for its small, winding streets with cafes and shops."
Marta Tucci, the co-founder, Naya Traveler suggest Peru.
"Peru is a small country of wonderful diversity both in terms of landscape and experiences," Tucci says. "It's one of Latin America's most advanced countries in terms of tourism infrastructure, making it an attractive destination for family travel with children, teens, young adults, couple travel or solo travel. Places like Cusco, the Sacred Valley of the Incas, Machu Picchu, or the Amazon Rainforest offer a unique and magical setting."
Travel with Teens
Marchant: Costa Rica
"Costa Rica is accessible and full of adventurous activities and breathtaking vistas that will appeal even to the most skeptical of teens," He said. "Families can go white water rafting in the Talamanca Mountain base and one of the most insane arrivals at a lodge is the one at the Pacuare Lodge which you can only get to by raft. There are active volcanos and Lake Arenal is a stunner - go zip lining with Sky Trek high above the canopies for insane views. San Jose is also vibrant, safe, buzzy and full of incredible architecture so worth spending at least a night there.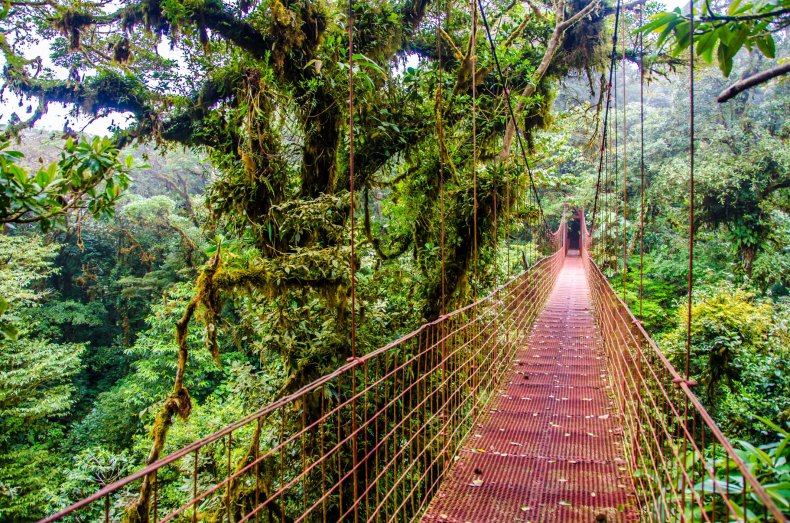 Biggs Bradley: Iceland or Belize.
"Far-flung adventures, like those found in Iceland, are ideal for teens, who can appreciate the otherworldly landscapes and manage excursion-packed days," Biggs Bradley said. "Iceland offers once-in-a-lifetime activities like scuba diving between tectonic plates, exploring ice caves, riding Icelandic horses and some of the world's most awesome heli-skiing."
As for Belize, Biggs Bradley notes, "With renowned coral reefs, impressive beaches, and Mayan ruins, Belize delivers an extraordinary warm-weather getaway. But Central America's only English-speaking country also offers the chance for families to take part in philanthropic initiatives, such as building a local school and assisting in conservation programs."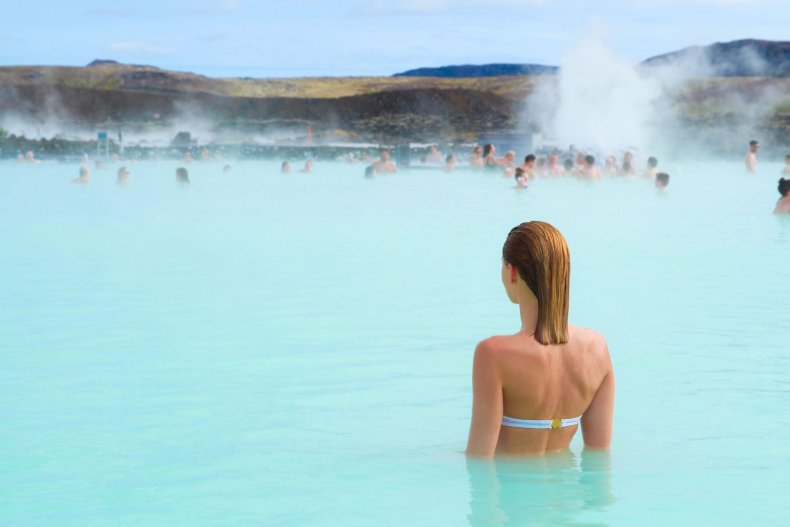 Rosati: Amsterdam
"This is a city with an incredible appeal for parents — and their bored, sullen teenagers. The canals are fun to explore, especially on bicycles, which is the preferred method of getting around town. It's incredibly easy to navigate the city, starting with the speedy train that connects the town center to the airport. Spring brings an explosion of tulips to the city — the cliches you've heard are true! — which makes exploring even more beautiful. Without trying too hard, the kids will get an education at museums that showcase contemporary and classic (like Stedelijk and Rijksmuseum) and others that cater to their passions, like Foam (photography), Eye Filmmuseum (cinema), NEMO Science Museum (science and tech), Van Gogh (the artist), and Anne Frank House (history)."
Tucci: Morocco
"Morocco's vibrant exoticism, rich ancient traditions, and wealth of modern-day conveniences make it a great destination to explore as a family," Tucci says." During the Easter Holiday, Morocco's Argan Valleys, Atlas Mountains, mighty Sahara Desert, and breezy Atlantic coast awaken with the scent of a floral spring. Family travel with teens and young adults makes for a fun and dynamic adventure across a colorful diversity of scenes and experiences, like camping in the desert, open-air picnics, and treks in the Valley of Roses or surfing in Essaouira."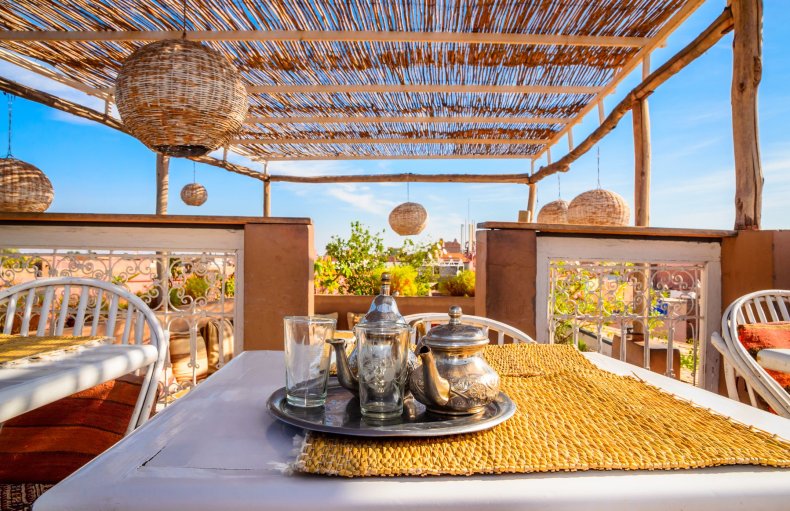 College Blowouts
Marchant: Charleston, South Carolina
"It's impossible not to have fun in Charleston with its seriously impressive and always-evolving food and drinks scene. The colorful city comes alive in Spring and plays host to the largest, women-only tennis tournament in Daniel Island, the Volvo Car Open and High Water Festival, a big celebration of good food, good music, and great drinks right on the waterfront. The weather is just about perfect and doesn't creep below sweater weather at night. Charleston has an elevated food scene, amazing cocktail culture and boutique hotels that draw inspiration and source locally."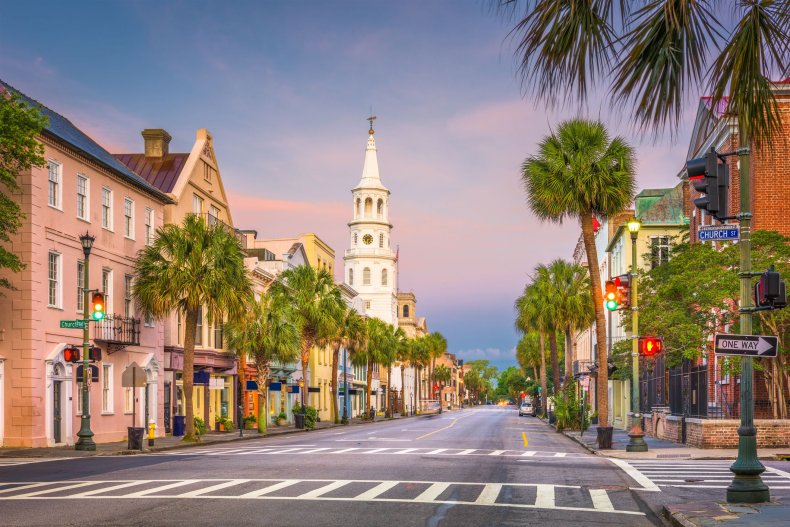 Biggs Bradley: Portugal and Uruguay
"Portugal is Europe's coolest country that has a bit of everything: cultural riches, a booming capital city with fantastic food and shopping, charming countryside towns and gorgeous landscapes. Porto, a hilly city along the river, is a must-visit, with rows of pastel-colored houses and the bookstore that inspired J.K. Rowling's "Harry Potter."
Meanwhile, "Uruguay's tiny beach town, José Ignacio, is a low-key but culturally enriching family getaway. College students can experience South American sophistication at its best, spending days horseback riding, lunching at beach clubs and exploring the area's bohemian shops and foodie-approved restaurants."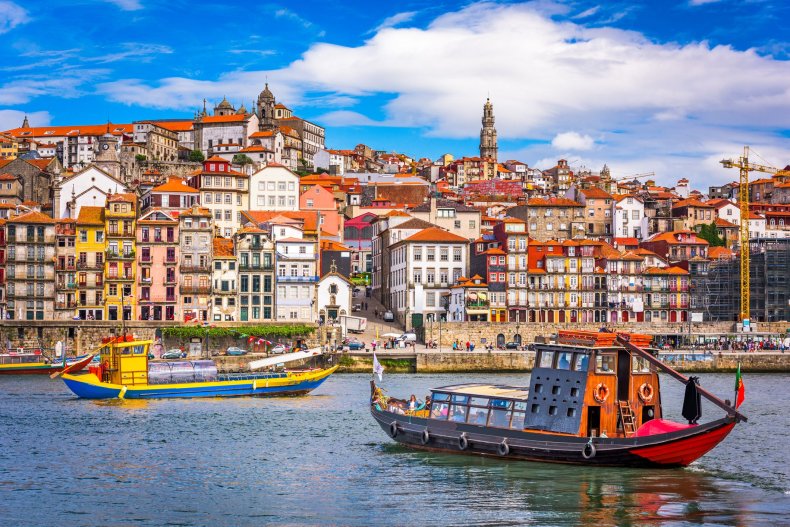 Adults Only Spring Break
Marchant: Venice, Italy
"Before the throngs of tourists descend, springtime is optimal to explore the utterly romantic Venice. One pro tip is to stay in the Dorsoduro neighborhood that houses Venice's amazing contemporary art scene, and you're just a quick walk from the city's galleries and remarkable cathedrals. Venetian food is amazing and prized by locals, like Bacari bars, low key Venetian eateries where locals are always around for a quick ombra e chicetto (drinks and Italian style tapas dishes)."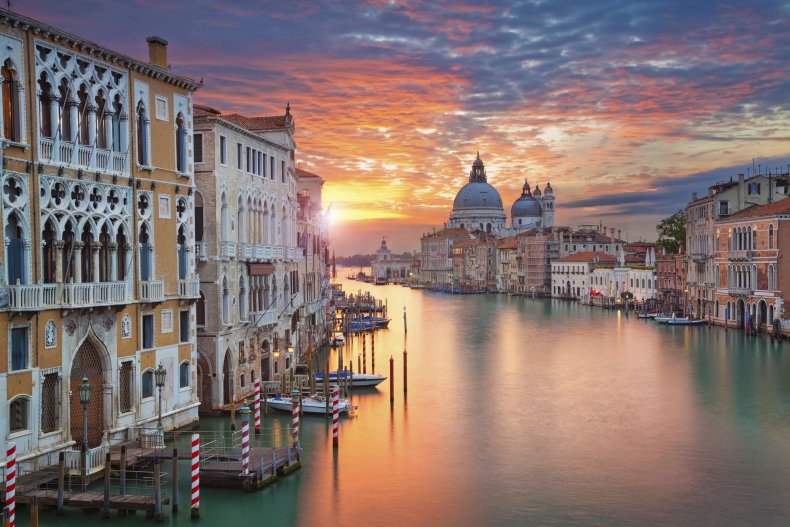 Biggs Bradley: Malibu or St. Barth's
"Malibu is one of the West Coast's most scenic regions that offers a taste of quintessential California—and the chance to unplug. In Malibu, the ultra-chic Nobu Ryokan is already attracting the who's who of L.A., thanks to its serene Japanese-inspired design and prime waterfront location."
In the Caribbean, "the legendary St. Barth's mixes French l'art de vivre with tropical ease and is one of the Caribbean's most romantic locales. From stylish hotels to excellent restaurants and a beach-chic scene, the island is back and better than ever (following the destruction from Hurricane Irma), with renovations on some of the top beachfront properties, such as Le Toiny and Cheval Blanc St-Barth Isle de France."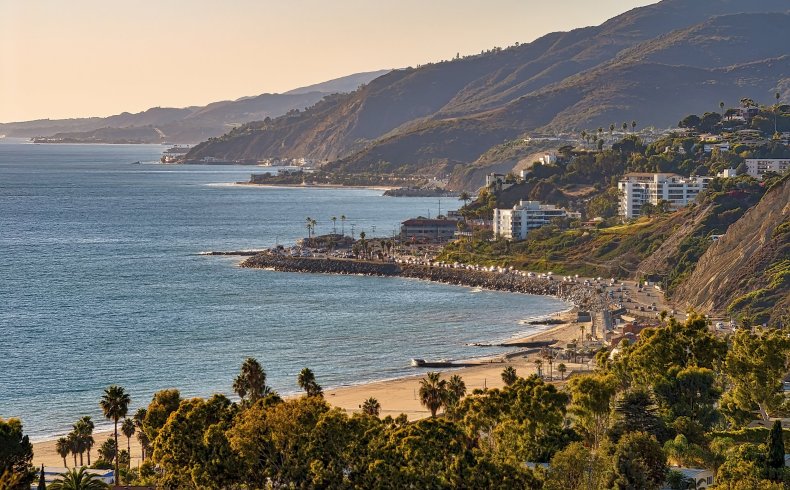 Rosati: Riviera Maya, Mexico
"Skip overrun Tulum and make your way to the Riviera Maya," Rosati says. "It has terrific cuisine, gorgeous beaches, the world's second largest coral reef, Mayan ruins, and geological marvels like underground rivers and swimming holes. Hotel Esencia and Jashita are the top choices for quiet, beautiful hotels, where the design is top-notch and the service is personal. (Meanwhile), the especially luxurious Rosewood Mayakoba has just opened Aquì Me Quedo ("here I stay"), an adults-only beach club modeled to look like an open-air living room with games, swings, and beach-chair food and drink service."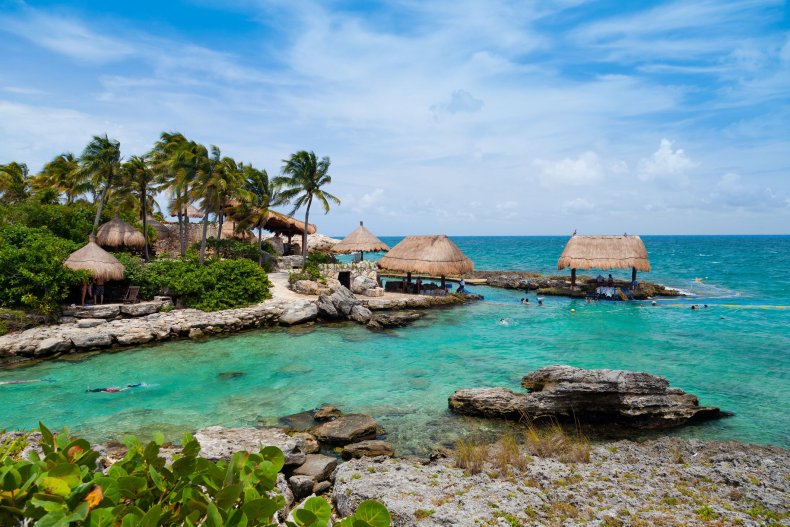 Tucci: Oman
Still very much under the radar, Oman is the perfect setting for a relaxed, hassle-free getaway for couples," Tucci says. "Start in the slow-paced seaside capital of Muscat, wander at ease through the souks and uncover some magical relics of 1001 Arabian nights, such as frankincense, silver relics or spices. Seek the thrill of adventure with the mighty Jabal Akhdar range as a backdrop, embarking on treks amongst the wadi to hidden natural pools. Continue on to the Empty Quarter's Wahiba Sands for a night under the desert stars, or escape to the secluded peninsula of Musandam, for some pure R&R on its palm-shaded oases and crystalline waters."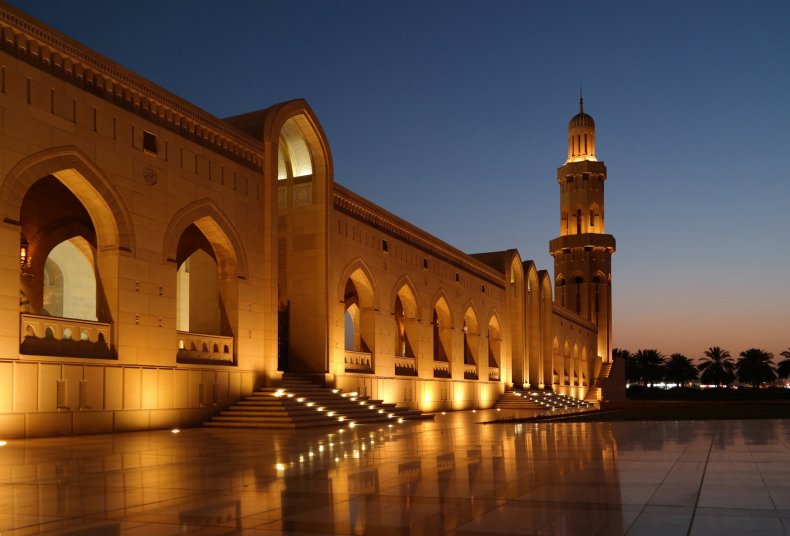 Our Pick: Dordogne, France.
Spring in the Dordogne region of southwest France is magical - wild orchids cover fields and woodlands from late March through May and the region is full of vineyards, wineries, and delicious restaurants. Stay at the Le Mas & Le Mazet, a 16th-century farmhouse located in the heart of the Dordogne countryside, and is a small hike away from the medieval village of Montferrand and the nearby Lascaux Caves and several local castles.