Spring Break Shooting Sees Teenagers Gunned Down on Beach
A spring break evening turned violent for several people after a shooting broke out on a Texas beach Friday night.
Officers from the Corpus Christi Police Department were dispatched to Mustang Island near mile marker 199, which is known as the J.P. Luby Surf Park, at around 8:35 p.m., following reports of gunfire. Upon their arrival, at least three people were found injured with gunshot wounds, according to the Caller-Times. The victims were taken to nearby hospitals for treatment. Luckily, officers were able to reach the scene quickly, a feat attributed to the heightened beach patrols in place for spring break.
The victims were reported to be a 30-year-old man, and two teens, one male, 19, and one female,16. The teenage victims sustained non-life-threatening injuries, however the adult male was said to be in critical condition.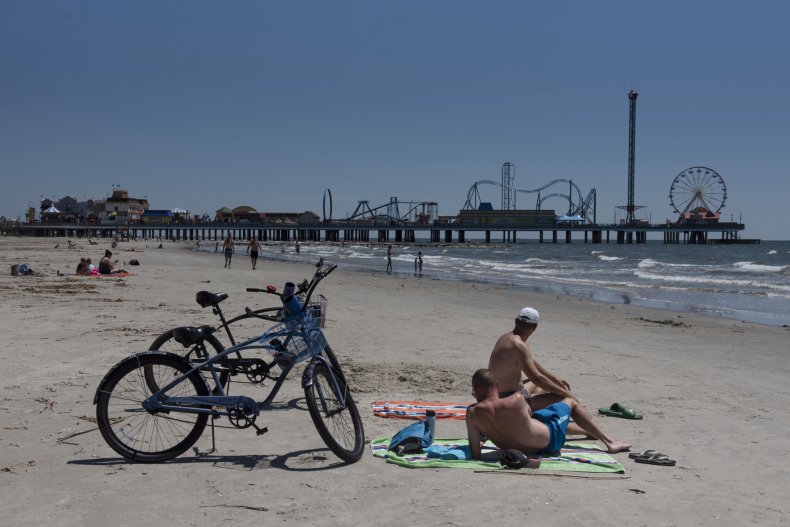 Police have been unable to determine at this time whether the victims were locals or tourists visiting and their identities have not been released to the public.
No suspects in the case have been arrested as of Saturday morning, the Caller-Times confirmed. Officials are still working to identify potential leads in the case, having spent time at J.P. Luby Surf Park to find out what led to the shooting.
At this time, officials believe the shooting occurred after a fight broke out on the beach, which escalated to gun violence. One suspect is believed to have opened fire into a nearby crowd, injuring the three victims, according to a local news station. Police worked to evacuate the entire stretch of beach between mile markers 198 and 199 afterward.
Newsweek reached out to the Corpus Christi Police Department for a comment or an update on this story.
Police are asking any individuals with information relevant to this case to reach out to the local Crime Stoppers at 361-888-8477 or to submit a tip online.
On Thursday, a transit bus in Fort Lauderdale, Florida, which is another spring break destination for many, became the scene of a similar shooting. Police reported that a gunman opened fire on a bus, injuring two and killing two others. After the violence broke out inside, the bus came to a stop in a nearby parking lot after it crashed into parked cars, injuring three more.