Spring Can Impact Way More Than Allergies, Like Sleep, Mood and Chronic Pain, a Doctor Says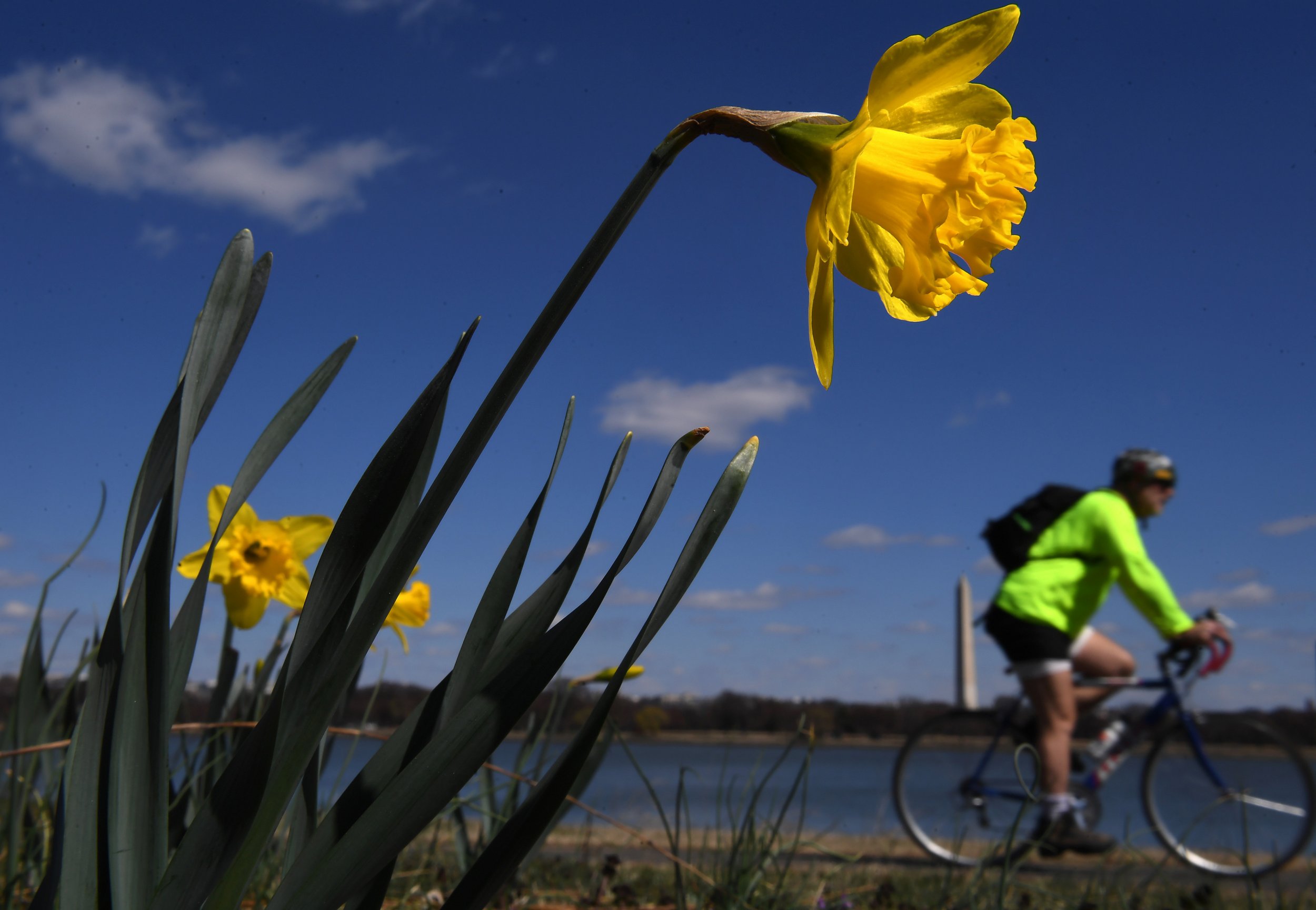 When it comes to seasonal changes, the winter to spring transition is one of the most welcomed but also shocking to the system. While people are excited about leaves coming back to trees, blooming flowers and sunny days, they're also dreading allergies. Even those who don't suffer from allergies are affected by the change in seasons, some in a big way.
"It's very common for people to experience some type of physical symptom of the season changing," Dr. Alka Gupta, co-director of the Integrative Health and Wellbeing program at Weill Cornell Medicine and New York-Presbyterian, told Newsweek.
Aside from seasonal allergies, there are physical effects that the change in temperature, humidity, daylight, barometric pressure and more all have on the body, she said.
"We see that in people with pain, neuropathic pain or migraines or arthritic pain. We see that as the seasons change barometric pressure also changes, we see changes in humidity, in certain areas of the world, and those things can also be major triggers for migraines and for pain. And we see things like colder weather and damper weather can increase pain and stiffness," Dr. Gupta said.
While the weather is one possible direct cause of these physical changes, there's also something else at play, called epigenetic changes.
A study published in Nature Communications in 2015 examined the seasonal expressions of genes. The research showed that the change in seasons was linked to some genes, as much as a quarter of those studied, being turned on or off.
"If we're shifting a quarter of our genes just based on seasons we could see how that could really profoundly impact health," Dr. Gupta said.
"It's not something we talk about so much and it's definitely not something that we fully understand, but there is definitely science and evidence behind the idea that some illnesses get worse and happen more frequently in some seasons and happen less frequently in others. In general, many illnesses are worse in the winter and in general many people tend to be a bit healthier during the summer months," she told Newsweek.
There are some things people can do to help ease into new seasons. Gupta recommends having good sleep hygiene and being sure to create a good environment for sleep with down time before bedtime and a lack of electronics.
"A lot of the things I mentioned, like autoimmune illness, cardiovascular disease, even mood and depression, migraine pain, all of those things tend to have inflammation as a major underlying cause," she said.
"So doing things that can help to decrease inflammation and can help to boost immunity are really key to preventing those things from getting worse," Gupta said. Taking actions to help decrease inflammation, like getting adequate rest, staying active, managing stress and eating an anti-inflammatory, nutrient-rich diet can all help those feeling the effects of the season change.
And while everyone might not feel seasonal changes, it's likely happening on some level, Gupta said. "Probably everybody has those epigenetic changes, those immune changes... And then some people might be more sensitive to those changes and realize that they're happening and others might not," she said.