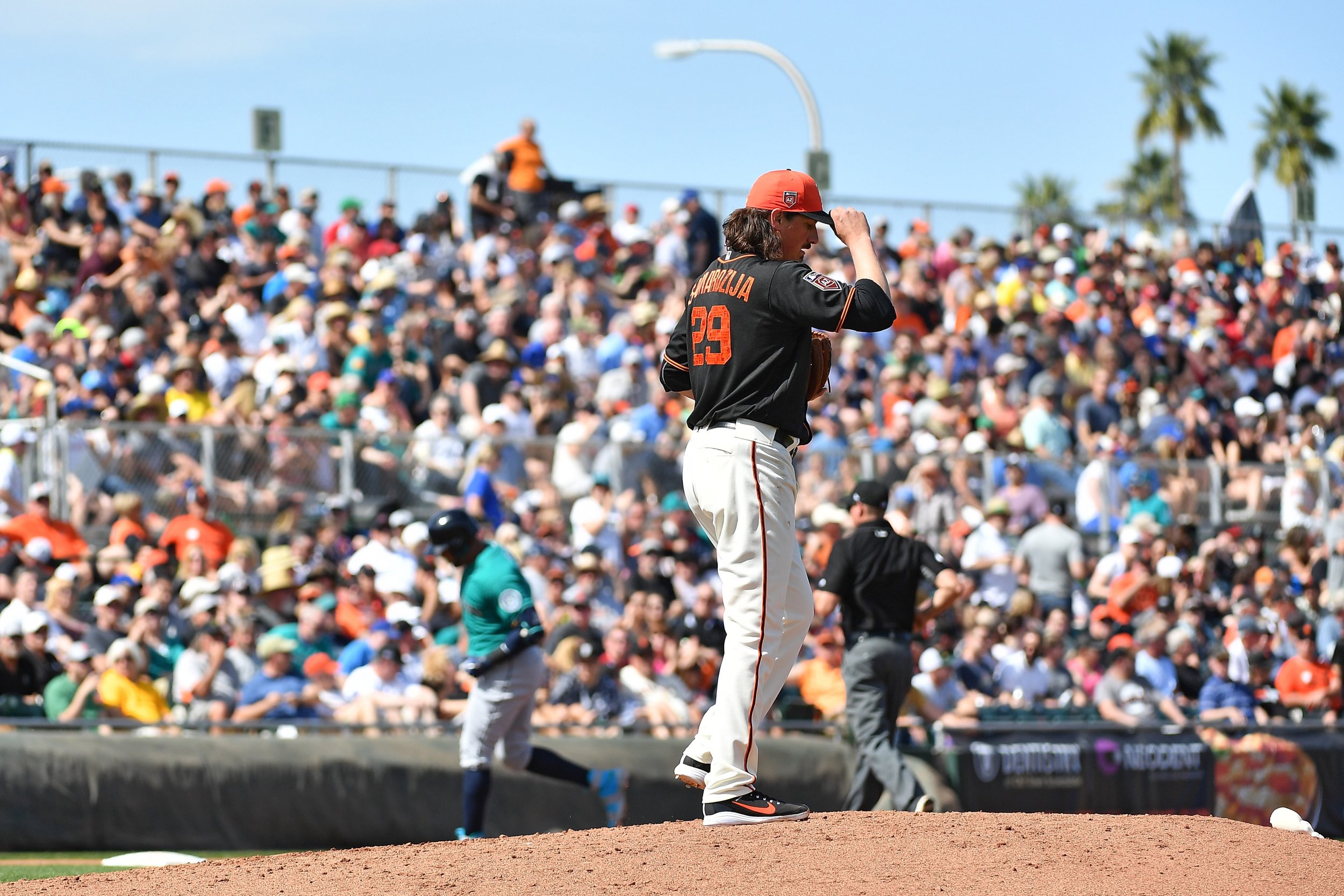 The 2018-2019 football season officially ended Sunday night with the Super Bowl but sports fans won't have to wait long for another major sport to start up again, in addition to basketball and hockey season.
Spring training for the MLB is scheduled to begin Feb. 21 with the first game in the Cactus League. The first game of the Grapefruit League is scheduled for the following day on Feb. 22.
Cactus League games are played in parks around Arizona while the Grapefruit League is based in Florida. The leagues aren't broken down the same way the National and American Leagues are, so teams get to play some other teams they might not normally play during the regular season.
The two serve as pre-season for the teams of the MLB and fans alike. "Unparalleled player access, intimate ballparks with distinct personalities, and up-close encounters with veteran stars and blossoming prospects alike make it truly a unique baseball experience," says the MLB about spring training.
The full spring training scheduled is already available online and tickets are for sale for those who want to catch a game before the regular season begins.
What teams are in the Cactus League?
Arizona Diamondbacks, Chicago Cubs, Chicago White Socks, Cincinnati Reds, Cleveland Indians, Colorado Rockies, Kansas City Royals, Milwaukee Brewers, Los Angeles Angels, Los Angeles Dodgers, Oakland Athletics, San Diego Padres, San Francisco Giants, Seattle Mariners and the Texas Rangers.
What teams are in the Grapefruit League?
Atlanta Braves, Houston Astros, Washington Nationals, New York Mets, St. Louis Cardinals, Miami Marlins, Minnesota Twins, Boston Red Sox, Tampa Bay Rays, Baltimore Oriels, Pittsburgh Pirates, Philadelphia Phillies, Toronto Blue Jays and the New York Yankees.
Where do spring training games take place?
There are different parks where the teams play for spring training all around the state the league is in. In Arizona, the games are in several cities like Phoenix, Scottsdale, Surprise and more. In Florida, the games are in Fort Meyers, Sarasota, Clearwater and more. Only a few teams in each of the leagues share stadiums.
When is MLB opening day?
The first game of the regular season is scheduled for March 20 and 21 in Tokyo between the Mariners and the A's but the rest of the MLB is expected to have opening day for the 2019 season on March 28.