Spy Chief Fired Over Suspicion of Right-Wing Sympathies Will Get More Senior Government Post and Pay Rise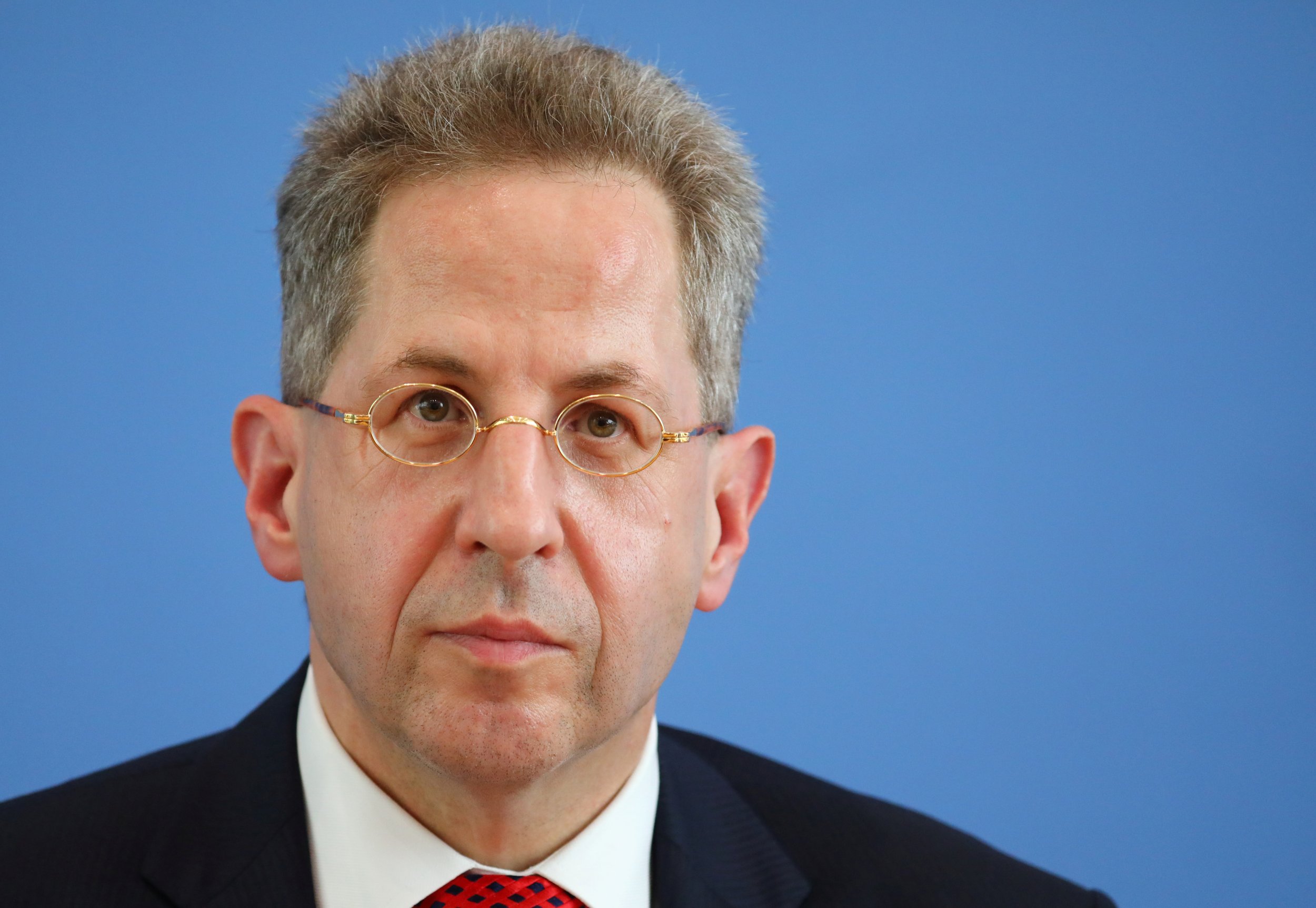 Hans-Georg Maassen, the head of Germany's domestic intelligence service, has been forced from his post over suspicions he harbors sympathy for far-right political groups.
Maassen headed the Bundesamt für Verfassungsschutz (BfV) for more than six years. He became embroiled in a row over the German far-right and migration following recent unrest in the eastern city of Chemnitz that erupted after a German man was killed in a fight with migrants, the BBC said.
When the disturbances began, reports and video footage emerged suggesting neo-Nazis had been hunting down foreign people and attacking them in the streets. Maassen sparked controversy when he suggested the videos may have been faked.
The video in question was uploaded by an anti-fascist group, and Maassen warned it could be part of a disinformation campaign. But German public broadcaster ARD investigated the group and found no indication the account that posted the video was fake.
Despite the uproar, Maassen will not leave government. Instead, he is being moved to the role of deputy head of the Interior Ministry, which Deutsche Welle reported will correspond to a higher pay grade than his previous post. His replacement has not yet been announced.
Maassen's comments raised fears that the security services may have sympathies for far-right parties at a time when right-wing extremists are growing bolder, driven by the recent influx of more than a million immigrants into Europe's largest economy.
The far-right Alternative for Germany (AfD) party capitalized on this xenophobia last year to become the third largest party in parliament. Because the two largest groups went into a coalition government, the party forms the main opposition in the Bundestag.
Maassen's critics also raised concerns over his close links to AfD politicians, including unexplained meetings with members of the party. Maassen faced allegations of sharing sensitive security documents with the AfD before their publication and even offering the group advice on how to avoid surveillance by the BfV.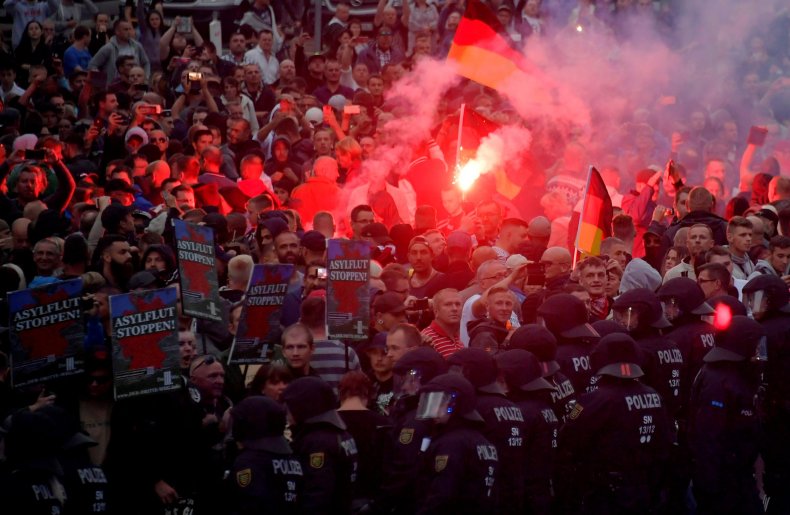 Maassen's relocation to the Interior Ministry was a compromise between Chancellor Angela Merkel and her partners in coalition—Interior Minister Horst Seehofer of the right-wing Bavarian CSU and center-left Social Democrat (SPD) leader Andrea Nahles.
Seehofer defended Maassen's comments, while Nahles wanted him removed from government entirely. But the AfD was the most vocal in its backing of Maasse, hardly surprising given their support of the right-wing protesters in Chemnitz, some of whom were seen throwing Nazi salutes and singing fascist songs.
The party's deputy leader, Beatrix von Storch, tweeted: "This gives the SPD what it wanted in theory, Seehofer can remain spineless and Merkel gets some peace."
Green Party politician Katrin-Göring Eckardt called the decision "an unbelievable fudge," suggesting that "anyone who rewards rather than sanctioning disloyalty and cozying up to the AfD has lost all sense of what's right and wrong."
The body's previous head, Heinz From, resigned over mistakes made by the BfV in investigating neo-Nazi terror group National Socialist Underground, which killed 10 people in racially-motivated attacks between 2000 and 2007. The BfV was found to have dismissed racism as a motive.