Let the Spy Wars Begin: A Renewed Cold War for a Digital Age?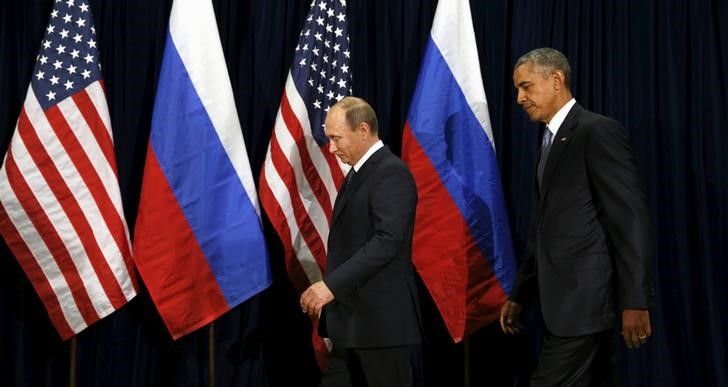 Updated | No doubt Vladimir Putin was making his list and checking it twice well before President Barack Obama picked 35 suspected Russian spies to boot from the United States. The Russian strongman, a career Soviet KGB operative during the Cold War, had been expected to respond in kind with his own list of expulsions but declined to do so Friday, preferring to wait for Donald Trump to take office.
In some ways, it's just like old times, when the Kremlin and Washington regularly engaged in tit-for-tat expulsions of a spy or two. But in other ways, it's not: this spy war long ago moved out of the shadows to entangle the U.S. presidential elections. And it's been accompanied by months of public acrimony. That's entirely new. Not even the FBI's arrest of 10 Russian spies in 2011 was accompanied by such high-level verbal jousting.
RELATED: The Russian hacking whodunnit
In a statement Thursday, Obama repeated what he has said several times recently: "These data theft and disclosure activities could only have been directed by the highest levels of the Russian government." But President-elect Donald Trump has downplayed or outright dismissed evidence of Russian interference, saying the hacks "could be somebody sitting on their bed that weighs 400 pounds." Asked Wednesday night about Obama's long-awaited response to Russian hacking and fake-news assaults, Trump said, "I think we ought to get on with our lives." Trump said much the same Thursday afternoon, but added he would meet "next week" with intelligence officials "to be updated on the facts of the situation." Prior intelligence briefings have evidently failed to persuade him that the Russians are responsible for the hacks.
The Kremlin, which has called such allegations "groundless," despite a body of forensic evidence tying Russian hackers to penetrations of the Democratic National Committee, dismissed Obama's actions Thursday as "a manifestation of an unpredictable and even aggressive foreign policy." It said there was "no need to rush" with countermeasures against Washington, especially since under the Trump administration, "such clumsy actions" will be a thing of the past.
Putin's foreign minister, Sergei Lavrov, had proposed a response that included expelling 35 U.S. diplomats and banning staff from two facilities in Moscow, but Putin decided against the move Friday. "We will not expel anyone," Putin said in a statement.
Obama had telegraphed his punches for weeks, vowing that Russia would pay a price for covertly tilting the U.S. election in favor of Trump by stealing and disseminating information embarrassing to Hillary Clinton and the Democrats. The Russians hacked the Republican National Committee, and perhaps Trump's email accounts as well, U.S. intelligence concluded, but held onto embarrassing files that might have hurt his election chances.
Such overt, bold interference in U.S. elections is unprecedented. So is the number of suspected spies expelled in one big scoop. Still, intelligence sources complain, the administration's response to months of Kremlin interference in the U.S. elections is too little, too late, and leaves resolution of the issue in the hands of the Russia-friendly Trump administration.
"Anybody can do it walking out the door," groused a top former FBI official who says he repeatedly warned the White House about Russian penetrations for years.
Compounds Closed, Diplomats Ordered Out
On Thursday, the State Department ordered 35 Russian diplomats from the Russian Embassy in Washington and the Russian Consulate in San Francisco to leave the U.S. within 72 hours. It also notified Russia that, starting Friday, it would be denied access to two of its government-owned compounds—one in Maryland and one in New York—according to the Wall Street Journal.
Obama also imposed sanctions on Russia's two leading intelligence agencies, the Federal Security Service and the Main Intelligence Directorate, as well as "four top officers" of the GRU, the military intelligence unit that "the White House believes ordered the attacks on the Democratic National Committee and other political organizations," according to the New York Times. Sanctions also targeted hackers already on the FBI's most-wanted list.
The Obama administration is also planning to release a detailed "joint analytic report" from the FBI and Homeland Security Department "that is clearly based in part on intelligence gathered by the National Security Agency," reported David Sanger, the New York Times 's resident hacking expert. Administration officials say internal discussions are proceeding on whether to reveal detailed proof on the involvement of the Kremlin, and Putin himself, in the hacking attacks and waves of phony news stories that undermined Americans' faith in mainstream U.S. media organizations. Such revelations could help Russian counterspies uncover CIA assets and NSA penetrations of Moscow's cyber apparatus.
The administration's announcements won quick approval from key Democrats. Rep. Adam Schiff of California, ranking Democrat on the House Intelligence Committee, said they "begin the important process of holding Moscow accountable for its blatant meddling in our democracy and for harassing our diplomatic personnel." Democrat Mark Warner of Virginia, his counterpart on the Senate Intelligence Committee, likewise called Obama's orders "an important step," adding that "preventing Russia from interfering in our elections will require a sustained response from the next administration and from Congress."
But the Republican chairman of the House Intelligence Committee complained that Obama had waited too long to respond to "Russia's worldwide aggression, including its cyber-hacking operations. "Now, with just a few weeks left in office," Rep. Devin Nunes of California said in a statement, "the President has suddenly decided that some stronger measures are indeed warranted."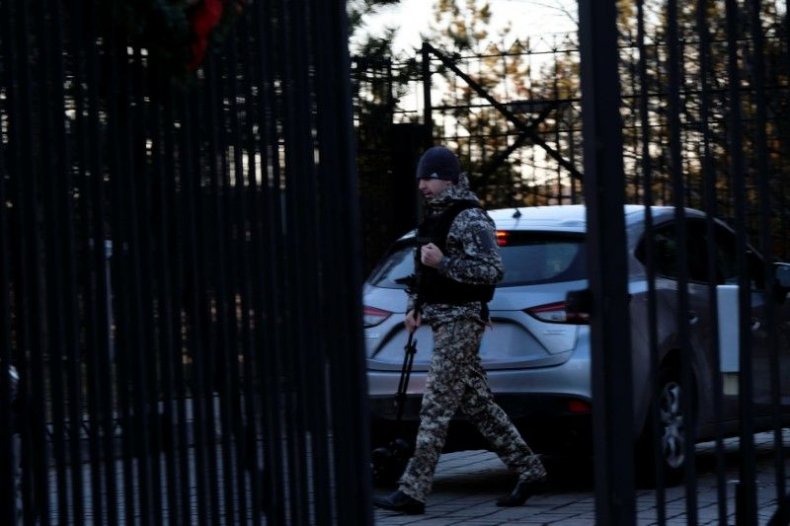 Too Little Too Late?
That caustic sentiment won agreement from some former CIA officials and intelligence experts, most of whom spoke only on condition of anonymity to discuss such sensitive issues.
"The current retaliation strikes me as timorous and feckless," a former CIA officer with long experience battling the Russians tells Newsweek. "They have hacked the shit out of us. So now all we are doing is kicking out spies?"
"Spy expulsions always hurt us more," he added, "because the Russians always had more spooks in New York, Washington and San Francisco then we had in Moscow." The Russians have about 100 intelligence operatives in the U.S., Joseph Fitsanakis, co-editor of the influential Intelnews web site, says, "so the expulsion of a third of those operatives will [only] temporarily set back Russian intelligence operations on U.S. soil."
A former high ranking FBI official called Obama's actions against Moscow, "a little too late." He and other officials briefed White House officials eight years ago on Russian cyberattacks and urged a strong retaliatory response, he said on condition of anonymity, but "they stuck their heads in the sand, wishing it would go away...Now they...leave it to the next administration to handle." He called the delayed White House response "disgusting."
What's called for now is a far stronger response, the former CIA officer said: "Shut down the Petersburg-Moscow high-speed train for two nights and see what they do."
Obama administration officials worry that such actions would trigger an all-out cyberwar with unpredictable and possibly ruinous, outcomes. But they have hinted in recent days that stronger, secret measures may be in the offing.
"Some of it, we will do publicly," Obama said in his December 16 news conference . "Some of it we will do in a way that they know, but not everybody will."
This article was updated to include further information on Russia's response to U.S. sanctions.