'Spyro' Drone Takes Flight to Deliver 'Reignited Trilogy'
Spyro the dragon has taken flight in the real world, thanks to a shiny drone made to look like the beloved video game mascot. As the drone makes its way across the country, stopping in various locations that are reminiscent of different Spyro levels, it will eventually make its way to one of the most famous Spyro fans around.
As you can see in the video above, the Spyro drone looks like everyone's favorite purple dragon. It can talk (with lines of dialogue straight from the game), shoot flames out of its mouth and has an on-board camera to let people see through the eyes of Spyro.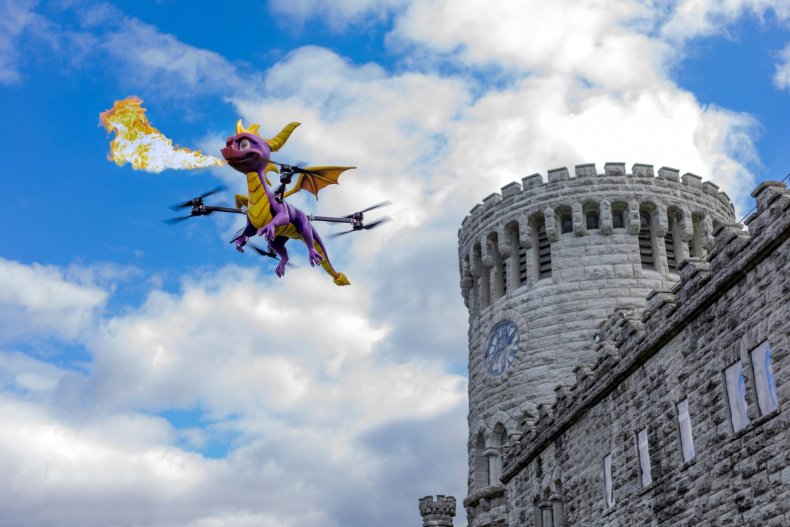 The Spyro drone starts its journey at "Stone Hill" in New York. Along its journey, the drone is stopping in areas resembling Spooky Swamp, Icey Peak, Peace Keepers and more. This means Spyro is traveling to West Virginia, Tennessee, Missouri, Colorado, and Utah before reaching its final destination in California.
The Spyro drone will fly its way over to famous Spyro the Dragon fan Snoop Dogg. The rapper requested that Spyro drop off a copy of the Reignited Trilogy ahead of its Nov 13 release date and the drone will do just that. Follow along with Spyro's adventure on the @SpyroTheDragon Twitter account and @Spyro Instagram account.
"Activision is very excited to have Snoop Dogg join us in celebrating on our favorite purple dragon's return," Michelle Fonseca, Senior Product and Marketing Director at Activision, told Newsweek. "As fellow enduring icons each known for their quick wit and one-liners, we knew that fans who grew up enjoying both Snoop and Spyro would appreciate the connection."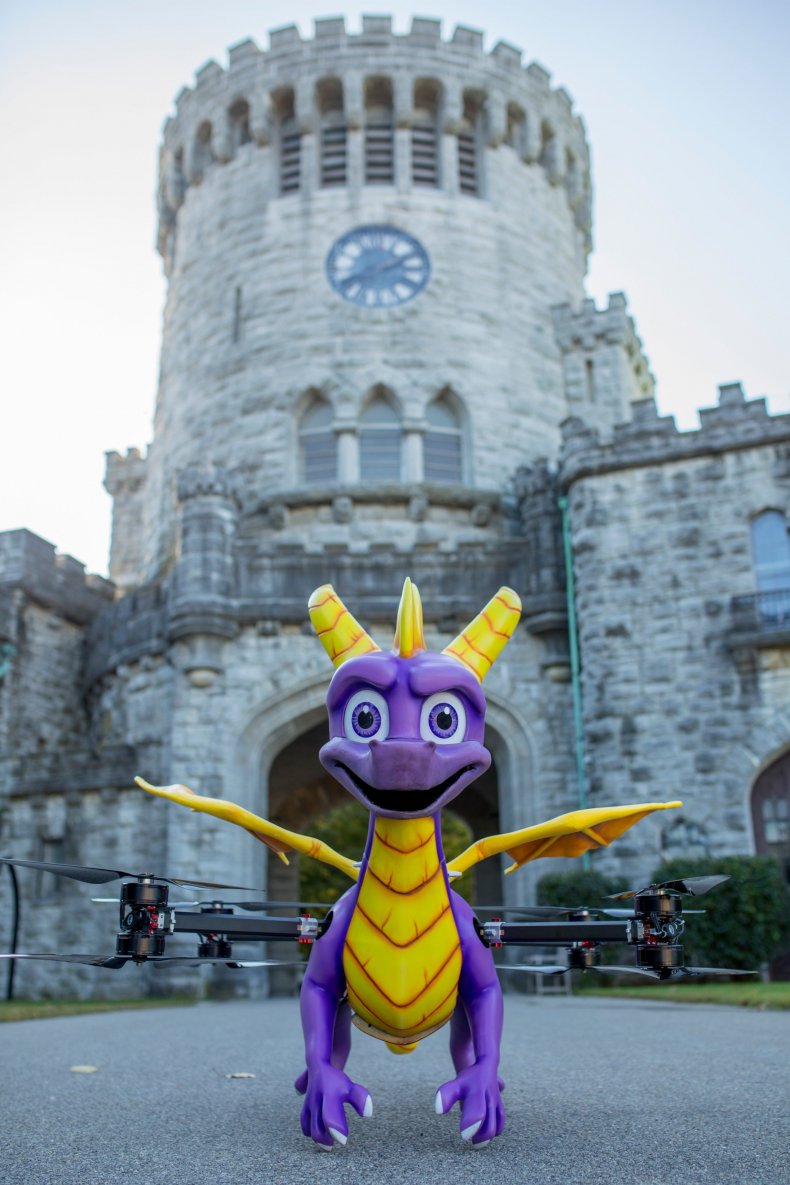 So what do you think? Are you excited about playing Spyro Reignited Trilogy for yourself? Will you follow along with the Spyro drone's trek across country? Let us know your thoughts in the comments section below.