'Spyro Reignited Trilogy' Releases On Switch September 3
Activision has confirmed that Spyro Reignited Trilogy will come to Nintendo Switch this year. The current release date is Sept. 3. It's a huge moment for fans since the iconic platformer basically runs on pure nostalgia, and nothing handles nostalgia better then the Nintendo Switch.
The trilogy consists of all three games (duh!): Spyro the Dragon, Spyro 2: Riptor's Rage and Spyro: Year of the Dragon. The trilogy has been available on Xbox One and PS4 since November 2018. Switch seems made for a game like the Spyro Reignited Trilogy so we'd expect things to go well. Bonus! It's also releasing for PC same day as well, so now you can get your Spyro fix wherever you want.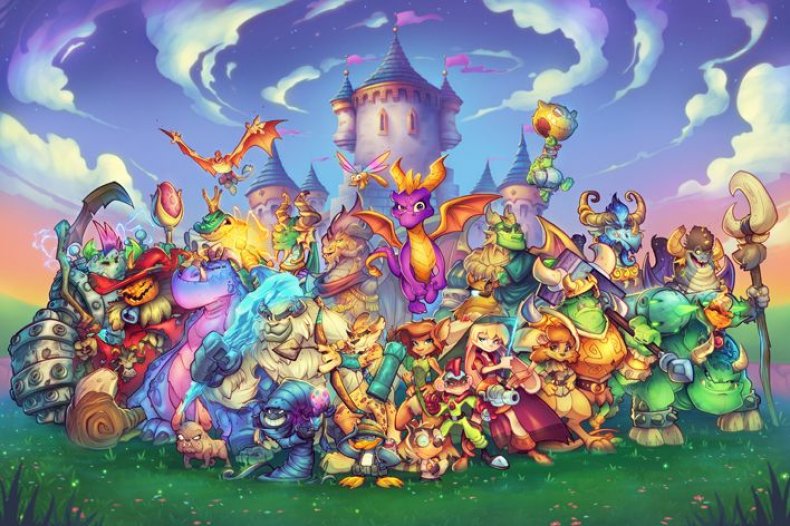 Spyro Reignited Trilogy isn't just some cheap ass reskin of the classic either. We spoke to the developers before the launch last year and they put an astonishing amount of detail into the project, in part because they had to. When Toys for Bob reached out to the original developer, Insomniac Games, for assets and assistance all the studio could find for them was some hand-drawn assets in a binder. This meant Toys for Bob had to rebuild basically everything, so they invented a piece of software called "The Spyroscope" that as basically an emulator that scanned the games to recreate a basic framework for the level design. From there, Toys for Bob added tons of polish and detail, including a revamped score from Stewart Copeland who composed the original soundtrack.
Spyro Joins Crash Team Racing, Too
It's been a busy E3 for Spyro. Not only do we learn the Spyro Reignited Trilogy is coming to Nintendo Switch on Sept. 3, but he's also getting a spot in Crash Team Racing too. Earlier in the day Activision confirmed Spyro will be a playable character as part of it's new Grand Prix mode, an ever-changing set of race challenges accompanied by a new track and new character. Think of them as competitive seasons, and keep your eye on the news. Spyro has been confirmed to be a playable character but details on his exact release aren't available yet. Our money would be on a Spyro cameo appearing around the time of the Switch launch, but thats just harmless speculation. If you really want to know the latest on Spyro, follow the game on Twitter.