Remastered games are all the rage right now, with remakes from Crash Bandicoot, Halo, Ratchet and Clank and more coming back on modern consoles. Spyro is getting the same remastered treatment, down to the soundtrack. Along with a remastered version, the original Stewart Copeland score from 20 years ago will be featured in its full glory.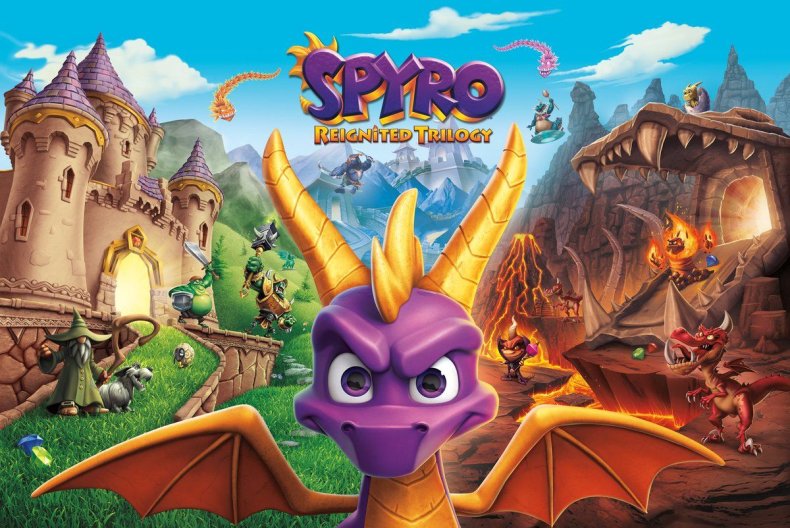 "If you want, you can flick a switch and the entire original score will play as it did 20 years ago," Copeland told Newsweek. "I've seen on social media, there's been a lot of talk about the music. Whether you like it or not, it's part of the experience."
While Copeland is thrilled with the redone music, his time with legendary rock group The Police taught him presenting change to fans isn't always easy. "There was a lot of anticipation, a lot of worry. I know from rock and roll that fans are very possessive, they feel like they own this game. Any changes are a gross injustice," he said. "Number one, I think they'll be happy with the new music and number two, if they aren't, they'll have the old music too."
While Copeland didn't have direct control over the remastered score, he was consulted several times by Stephan Vankov, a remixer for Spyro's developer Toys For Bob.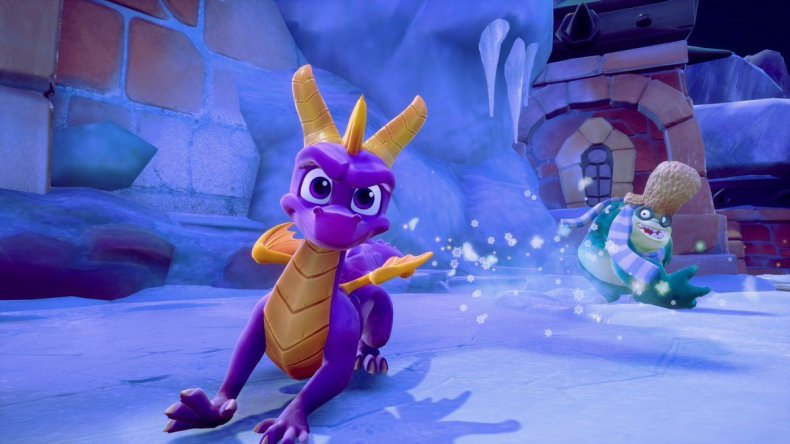 "We rebuilt the music from the ground up, which was tricky to do because it's so beloved by fans," Vankov said. "We wanted to do faithful recreations of the music, but also give it the flexibility to make the music more reactive to the gameplay. It was an intricate challenge, and met with Copeland a number of times over the course of the project to make sure we were in alignment with his original intention."
The major changes to the score come from ideas Copeland and the original Spyro team at Insomniac had back in the late '90s. "When Spyro goes into an area of jeopardy, the bass gets louder and the danger chord comes in. When he goes out into the field where the sun is shining, the percussive elements fall away and it's more an airy, light element," he said. "We had all these great ideas and had the intention to do it, but they had run out of memory. In fact, they were having to cheat some of the areas of the world to save on memory, which created some glitches."
Copeland will also provide a new piece of music for Spyro Reignited Trilogy, an orchestral take on the main theme. "My day job now is I compose for opera and symphonic music. I've been doing concerts, and recently it was suggested to me that I do Wall Street, Rumble Fish, a couple Police songs and Spyro, which is still going after 20 years," he said.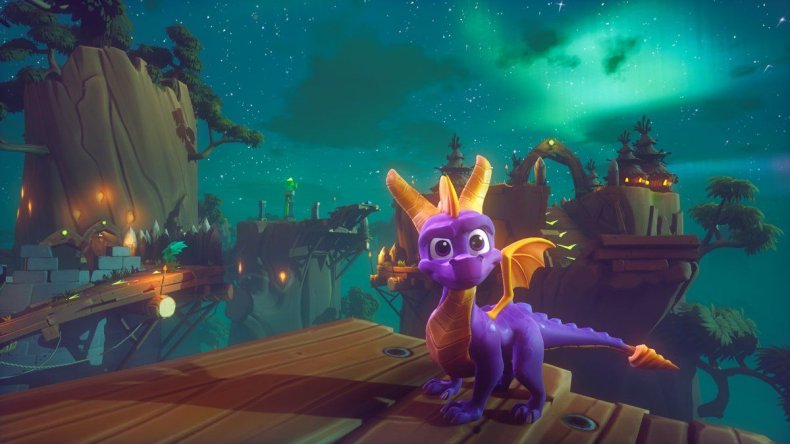 "I was writing the concerto of Spyro when the call comes in that they are rebooting the game. They had all the music they needed except for one area, when you're picking the game at the opening menu," Copeland continued. "I said 'it so happens that I have a piece of music.' The piece is brand new, but it's also completely old, with the old drum lines and as many themes from the original as I could squeeze into a short 12 minutes."
While he's had massive success elsewhere, Spyro will always hold a special place in Copeland's heart. He recalled fond memories of his family huddled around the TV as his eldest son make his way through each level. His son later became a developer at Insomniac.
Spyro Reignited Trilogy releases for PS4 and Xbox One on Sept. 21. Keep an eye on Newsweek for more coverage leading up to the release, including an interview with the developers and the voice of Spyro, Tom Kenny.
So what do you think? Are you excited to hear the reimagined score in Spyro Reignited Trilogy? Do you think you'll keep the classic score on instead? Let us know your thoughts in the comments section below.