Square Enix Announces New Online Series to Deliver Updates on Future and Current Games
Square Enix is hopping aboard the company-specific online presentation train with its own series of shows that will feature its upcoming slate of games.
Called Square Enix Presents, the video game company looks to bring fans the latest news and updates on upcoming titles including Life is Strange, Tomb Raider and much more.
Debuting Thursday, March 18, Square Enix Presents will be approximately 40 minutes long and can be viewed on the company's official Twitch and YouTube channels.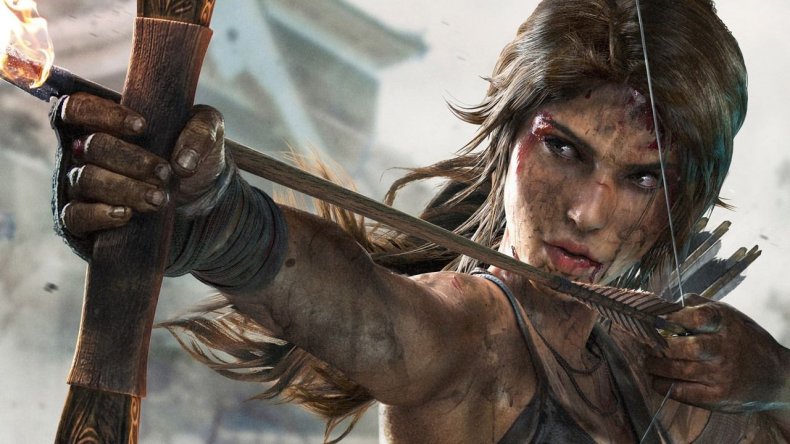 As for which games will be featured in the online presentation, Square Enix is top-billing the next installment of its Life is Strange series. Not much is known about it, but Square Enix confirms that this game will feature a new protagonist with a new power that hasn't been seen in the series before.
Other games scheduled to make an appearance on Square Enix Presents are:
Outriders, the high-intensity RPG-shooter set in an original dark and desperate sci-fi universe, coming out on April 1.
Balan Wonderworld, which arrives on March 26.
The ongoing celebration for the 25th anniversary of TOMB RAIDER.
Marvel's Avengers, the story-driven, third-person action-adventure game from Crystal Dynamics.
Upcoming action shooter Just Cause Mobile.
New mobile game announcements from the award-winning Square Enix Montréal studio.
A look at a few of the whimsical games from Square Enix sister company TAITO.
Specifics for the above games were not given but if you've been following the news, you might have a hunch as to what will be shown and announced.
For instance, Marvel's Avengers is getting ready for the next-gen update on March 18. We can expect more information on the update and how to get the PS5 or Xbox Series X/S versions of the game for free.
Hawkeye, the latest character added to Marvel's Avengers roster, will also drop on March 18, so we can expect more gameplay and information from the character and missions that will accompany his release.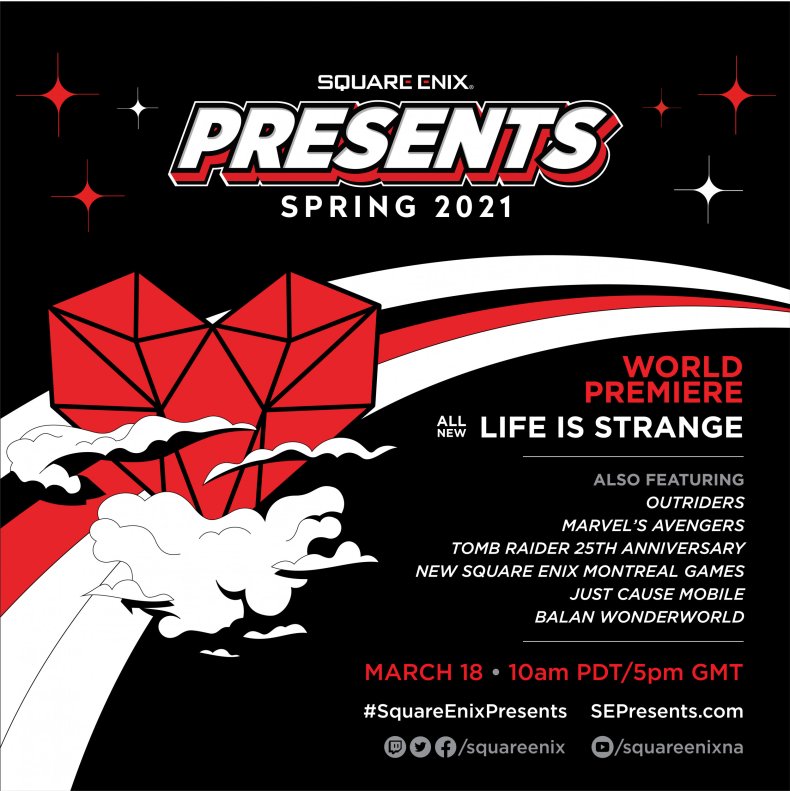 As for Tomb Raider, the series is celebrating its 25th anniversary in 2021 and there's a site dedicated to the occasion. Each month, the site will celebrate one of Lara Croft's games.
With Square Enix Presents, fans of the series may get some insight on the future of the franchise or at least how the company is planning to celebrate the milestone. Fans of Tomb Raider should certainly tune in for the latest.
Are you excited for Square Enix's foray into bringing updates to its games directly to fans? Let us know what you want to see in the comments section.