A man was arrested on Friday after allegedly attempting to steal an elderly man's home after carbon monoxide poisoning sent him to the hospital and seemingly killed his daughter.
Jeffrey Goddard reportedly told onlookers in Clairemont, California, "It's alright, I'll be back" as he was taken away in handcuffs. Goddard had, a few days earlier, said that he had stayed in the home nearly every night for a week and deserved to continue living in it.
The would-be squatter reportedly heard about the home's owner, John Marrs, 84, in a news story from December. Marrs had been hospitalized with carbon monoxide poisoning after being found disoriented in the garage with a car running. His adult daughter, Lisa Marrs, 52, was later found dead in the same home.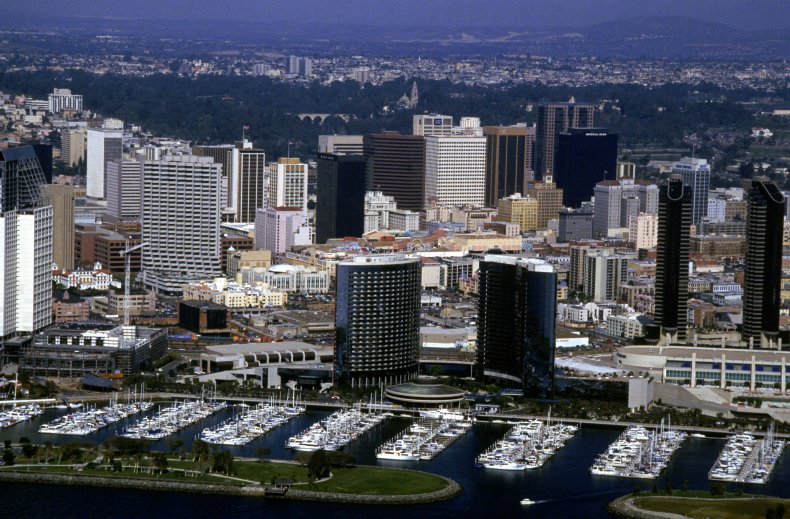 Soon after, neighbors told NBC San Diego that they noticed Goddard at the residence, changing locks, replacing a door, and receiving a handful of Amazon packages. When confronted about his use of the home, Goddard cited squatter's rights. Neighbors later learned that, in the short time that he had been there, he had already begun to pay property taxes and had changed several utility bills to his name.
"The gentleman [homeowner] is still alive," one neighbor named Kathy told the news outlet. "There should be no reason that this person should be allowed in this house."
"We all feel vulnerable," another neighbor named Trudy added. "And unsettled. Because you never imagine anything like this."
According to iProperty Management, squatter's can legally file for ownership of a property after residing in it for five years in California, one of the shortest thresholds for squatter's rights in the U.S. Those five years most involve continuous use and maintenance of the property.
Newsweek reached out to the San Diego Housing Commission for comment.
Marrs's neighbors reached out to his closest living relative, niece April Todd in Texas, about her uncle's predicament. She expressed dismay that Goddard, a complete stranger to her family, could be able to move into her uncle's home and take over so easily. She said that she hopes the situation gains the attention of lawmakers.
"It has been a living nightmare," Todd told NBC San Diego. "I couldn't sleep. I would just close my eyes and I would just see this guy in my uncle's house."
As of Monday afternoon, Goddard was still being held at the San Diego County Jail and is set to be arraigned on Thursday.