Emotional Support Animals: Squirrel Gets Woman Removed from Plane By Police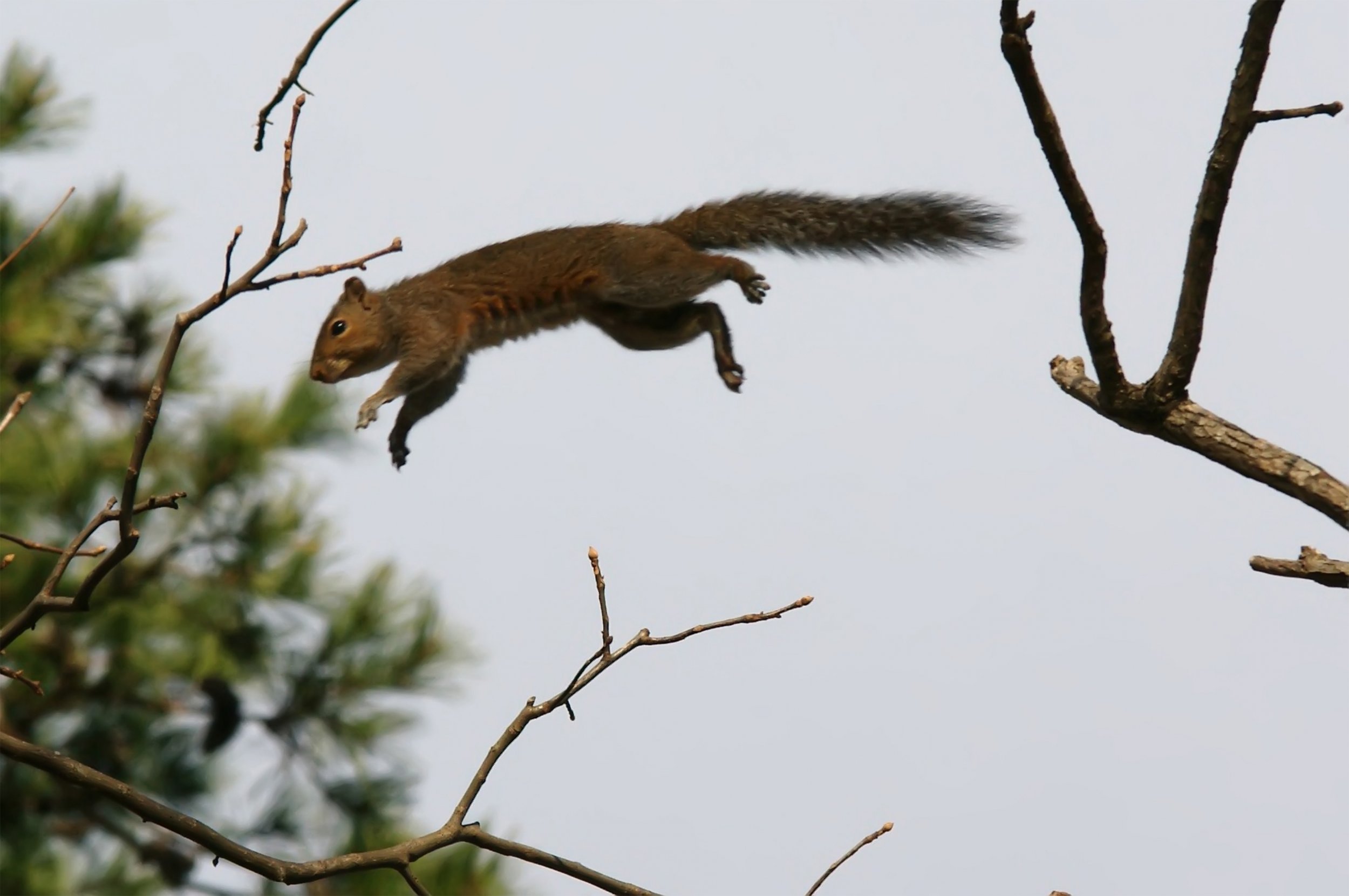 A woman was forcibly removed from a Frontier Airlines flight after taking an "emotional support" squirrel on board and then refusing to disembark when she was told it was not allowed.
The woman was on Flight 1612 from Orlando, Florida, to Cleveland. According to a statement from the airline, the woman stated in her reservation that she was bringing an emotional support animal, but the airline was unaware it was a squirrel.
"Rodents, including squirrels, are not allowed on Frontier flights. The passenger was advised of the policy and asked to deplane," Frontier Airlines explained.
But the woman, who was in a wheelchair and remains unidentified, reportedly grew angry when she was asked to leave the aircraft and refused. Airline workers responded by calling the Orlando police, who asked all the other passengers to disembark the aircraft first so that they could "deal with the passenger," Frontier Airlines said.
Video footage uploaded onto social media shows the woman eventually being wheeled through Orlando airport by police, giving the middle finger to a watching crowd—some of whom were clapping her exit—and then giving them a thumbs-up.
It is unclear whether she will face any charges.
The policy of allowing "emotional support animals" to assuage a passenger's fear of flying has caused airlines a growing number of problems. While cats and dogs are common—and usually permitted—there have also been cases of passengers attempting to bring pet pigs, peacocks and hedgehogs on board, ostensibly needing them for comfort.
Oscar Munoz, United Airlines CEO, even told ABC News of a time when someone "brought an emotional support animal for their emotional support animal."
Airlines have responded by imposing restrictions on what types of animals are permitted.
Frontier Airline's policy, listed on its website, currently states: "We do not accept unusual or exotic animals including but not limited to rodents, reptiles, insects, hedgehogs, rabbits, sugar gliders, non-household birds or improperly cleaned and/or animals with foul odor."
But from November 1, a new policy for emotional support animals will be in place: cats and dogs only, and with 48-hours' notice prior to departure required.
In November 2017, a man was faced with eviction after managers at his condo refused to recognize his squirrel, which he had rescued from a hurricane, as a permitted pet. It was yet another case where one person's emotional support animal was another person's rodent.