Russian General Who Helped Capture Crimea Killed Near Kharkiv, Ukrainians Say
Ukrainian forces have killed Russian Major General Vitaly Gerasimov, who had been decorated for his role in forcibly taking Crimea from Ukraine in 2014, a Ukrainian intelligence agency said.
If Gerasimov's death in fighting at the northeastern city of Kharkiv is confirmed, he would be the second Russian general killed by Ukrainian forces during Russia's invasion after Major General Andrey Sukhovetskiy died in combat last week.
Ukraine's Chief Directorate of Intelligence of the Defense Ministry said on social media on Monday that military forces killed Gerasimov while defending Kharkiv. Russian authorities did not immediately comment on the report.
The announcement came the same day Ukrainian President Volodymyr Zelensky publicly praised the resolve of his army, saying that demoralized Russian forces had badly underestimated his troops.
In addition to Gerasimov, "a number of senior officers of the Russian army were also killed and wounded," according to the directorate. The intelligence agency said it had received information that the Russian military is having "significant" problems with communication and "with the evacuation of their broken units."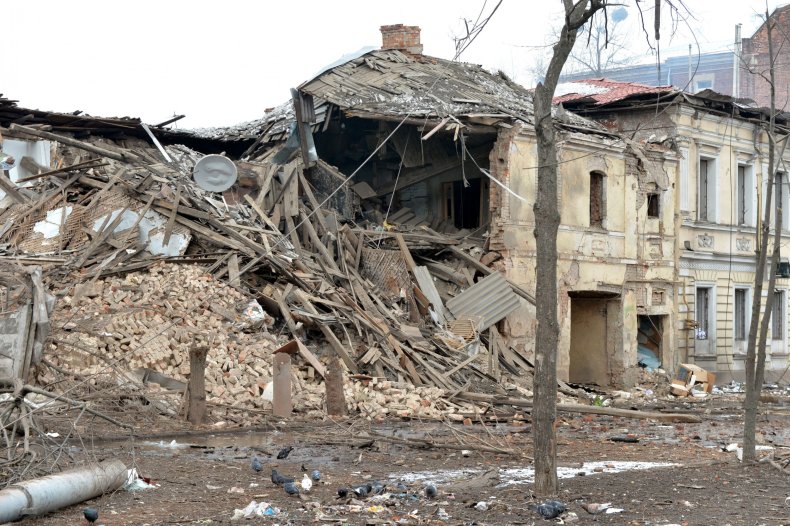 Christo Grozev, executive director of investigative journalism outfit Bellingcat, said in a tweet that it had confirmed Gerasimov's death. He said Ukrainian forces intercepted a phone call from a Russian officer who called his superior to report Gerasimov's death.
The Russian officer said they had lost all secure communications after their cryptophone system stopped working, according to Grozev.
"Russia, if you're listening: delete your army," Grozev said in a tweet.
According to Ukraine's military intelligence agency, Gerasimov was a Russian military commander, chief of staff and first deputy commander of the 41st Army of the Central Military District of Russia. He was also a veteran of the Second Chechen War, where Russian military forces subdued separatists in the north Caucasus in the first decade of the 2000s.
Notably, Gerasimov was given a medal "for the return of Crimea," a reference to his role in Russia's annexation of the Black Sea peninsula in 2014 while Ukraine was enthralled in political upheaval. The annexation was widely condemned by Western powers.
The General Staff of the Armed Forces of Ukraine said on social media Monday that it had stopped multiple advances by Russian forces.
"In general, the moral and psychological state of the enemy is low," reads the post. "He is demoralized due to heavy losses in manpower and military equipment, in some areas it is deserting."
Newsweek has reached out to the Pentagon for comment.
Correction (3/8/22, 5:50 EST): This article has been updated to correct the claim that the Russian newspaper Pravda confirmed the death. It was in fact Ukrainska Pravda, a Ukrainian paper that was quoting a Russian officer from the intercepted call mentioned by Grozev.
3/8/22, 6:40 a.m. ET: This article was updated with additional information.