Environmental experts are concerned that the sinking of a cargo ship off the coast of Sri Lanka on Wednesday could spell devastation for local wildlife including migratory whales and sea turtles.
The X-Press Pearl, which was carrying a large amount of harmful cargo including nitric acid and plastic, began to sink while it was being towed not long after a fire that had been burning for 12 days was finally extinguished. The World Wildlife Fund (WWF) told Newsweek on Thursday that pollution from the plastic in particular, tiny pellets known as "nurdles" that are the raw material used to produce plastic products, would "have immediate and long-term effects" on the local ecosystem.
"WWF is deeply concerned by the disastrous fire on a vessel that has swamped Sri Lanka's coast with plastic pellets and caused one of the country's worst marine disasters in history," WWF said in a statement. "The container ship was transporting chemicals and the raw materials for plastic production. This tragic incident - inundating beaches on the west coast of Sri Lanka with tonnes of microplastics - will have immediate and long-term effects on this coastal ecosystem, as well as on local communities and businesses that depend on the ocean for their livelihoods."
"Plastic pollution is a severe threat to critical ecological resources, including coral reefs, fish, and other coastal and marine life of Sri Lanka," WWF continued. "Southern Sri Lanka has beaches and seagrass beds that are important nesting rookeries for marine turtles, and the area is home to migratory whales, all of which could be affected by toxic chemicals in the water or on the plastic nurdles."
The waters surrounding Sri Lanka are a rich habitat for wildlife that could be seriously impacted by the incident, including blue whales, sperm whales, dolphins and sea turtles. A large variety of bird species and five of the planet's eight species of sea turtles, including the enormous leatherback, are regular visitors to the island nation's beaches. The disaster has already done significant damage, with a number of dead sea turtles, fish and birds reportedly spotted along the nurdle-covered southern coast of Sri Lanka.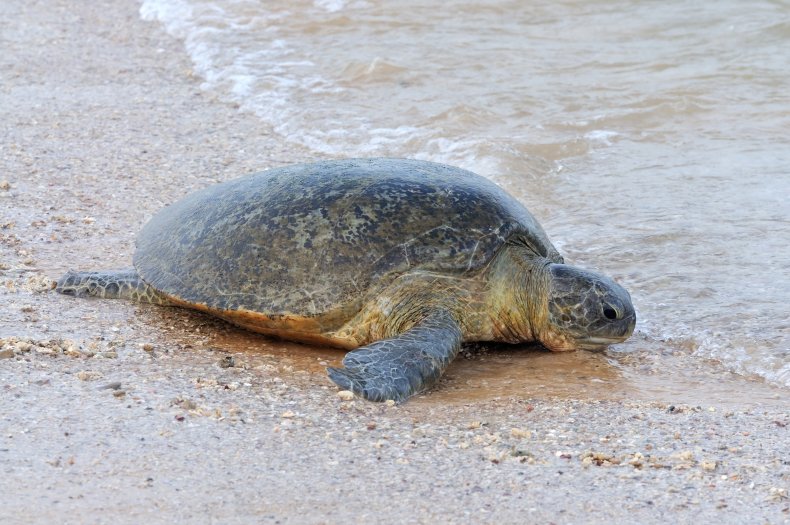 The nurdles that are currently covering Sri Lankan beaches come from at least three tons believed to have leaked into the ocean from a total of over 85 tons that were onboard the Singapore-bound ship. A ship manifest shows that the X-Press Pearl was carrying at least 81 containers that were marked as "dangerous," including the nurdles, 25 tons of nitric acid and other chemicals, according to the Associated Press.
WWF is calling for a legally binding treaty aimed at stopping plastic pollution. The organization says that plastic pollution been rapidly increasing and estimates that 11 million metric tons (about 12.1 million U.S. tons) of plastic leaks into the planet's oceans every year, with the rate of pollution expected to quadruple by 2050. The global treaty would set pollution reduction targets and unify regulations around the world, which WWF says could help halt "devastating effects on people and the planet."
The ship's operator X-Press Feeders estimates that "most" of the cargo onboard "has been incinerated during the fire." However, concerns that more chemicals or nurdles could leak into the ocean remain. The X-Press Pearl is also being monitored for signs of pollution from leaking oil in the ship's fuel tanks, although none had been detected as of Thursday. Sri Lankan authorities have imposed a fishing ban on about 50 miles of coastline due to the pollution, a move that WWF noted would "impact fishermen and communities."
"WWF stands in solidarity with the people of Sri Lanka as they work to restore damaged ecosystems and disrupted livelihoods," said the organization. "This highlights the critical link between healthy marine and coastal ecosystems and human well-being."