Sri Lanka Attacks: Prime Minister Ranil Wickremesinghe Indicates There May Have Been Warning Ahead of Bombings
Sri Lanka's Prime Minister Ranil Wickremesinghe said Sunday night that there appeared to have been prior warnings before suicide bombers detonated multiple explosions targeting churches and tourist hotels across the southeast Asian nation on Easter Sunday.
"We must look into why adequate precautions were not taken. Neither I nor the ministers were kept informed," Wickremesinghe said, but he explained that "for now the priority is to apprehend the attackers.
"First and foremost we have to ensure that terrorism does not lift its head in Sri Lanka," he said.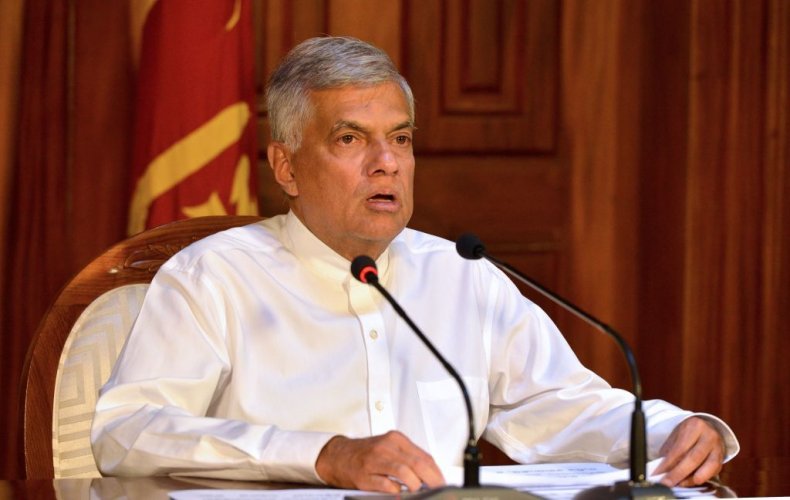 The prime minister's remarks came after Minister of National Integration Mano Ganesan stated on Twitter that his "Ministerial Security Division (MSD) officers had been warned by their Division on two suspected suicide bombers in Colombo targeting politician" a week before the Sunday attacks.
Minister of Telecommunication, Digital Infrastructure Facilities, Foreign Employment and Sports Mano Ganeshan made a similar public statement, suggesting police were aware of possible attacks ahead of Sunday's violence.
Wickremesinghe previously condemned the violence on Twitter.
"I strongly condemn the cowardly attacks on our people today. I call upon all Sri Lankans during this tragic time to remain united and strong," he wrote. "Please avoid propagating unverified reports and speculation. The government is taking immediate steps to contain this situation."
The prime minister has also announced that eight people have been arrested in connection with the attacks, which left at least 207 people dead and about 450 injured. The bombings targeted St. Anthony's Shrine in the capital city of Colombo, St. Sebastian's Church in Negombo and Zion Church in Batticaloa as well as the hotels Shangri-La, the Cinnamon Grand and the Kingsbur in Colombo. At least 35 foreign nationals have been killed in the attacks, including at least two individuals who were dual nationals of the United States and the United Kingdom.
Discussing the attackers, Wickremesinghe said: "So far the names that have come up are local." He said, however, that authorities will also investigate whether the attackers had "overseas links."
Sri Lanka is a primarily Buddhist country, with sizable populations of Hindus, Christians and Muslims. The country went through a civil war between 1983 and 2009, which was fought between the government and Tamil militants. Ethnic Tamils are a minority in Sri Lanka, which has a population that is about 75 percent Sinhalese. Tamils are primarily Hindu and Sinhalese are primarily Buddhist, but both groups have Christian minorities.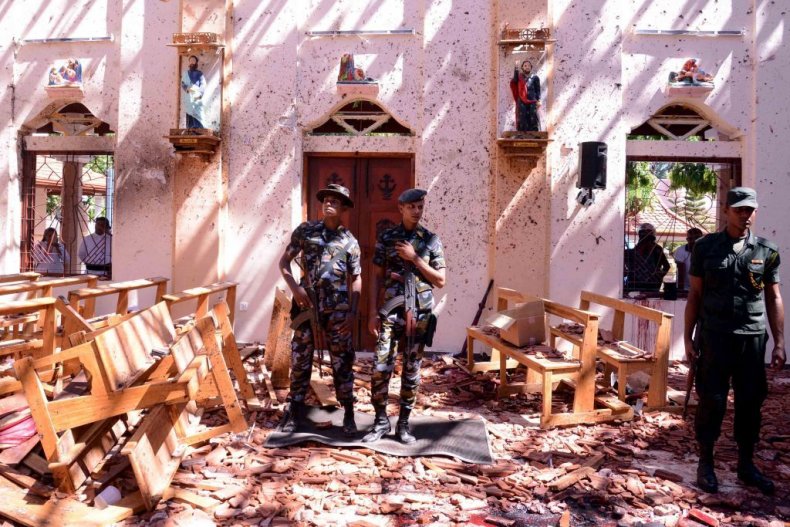 No group has yet claimed responsibility for the attacks, although Defense Minister Ruwan Wijewardene has blamed religious extremists. President Maithripala Sirisena has said that he will appoint a special panel to investigate the attack, Sri Lanka's Daily Mirror reported. It will issue a full report within two weeks.
President Donald Trump and Secretary of State Mike Pompeo have both publicly shared their condolences and condemned the violence. "We stand with the Sri Lankan government and people as they confront violent extremism and have offered our assistance as they work to bring the perpetrators to justice," Pompeo said in a statement.