Sridevi Death: Bollywood Actor's Body Released to Family, Dubai Police Close Case Into Accidental Drowning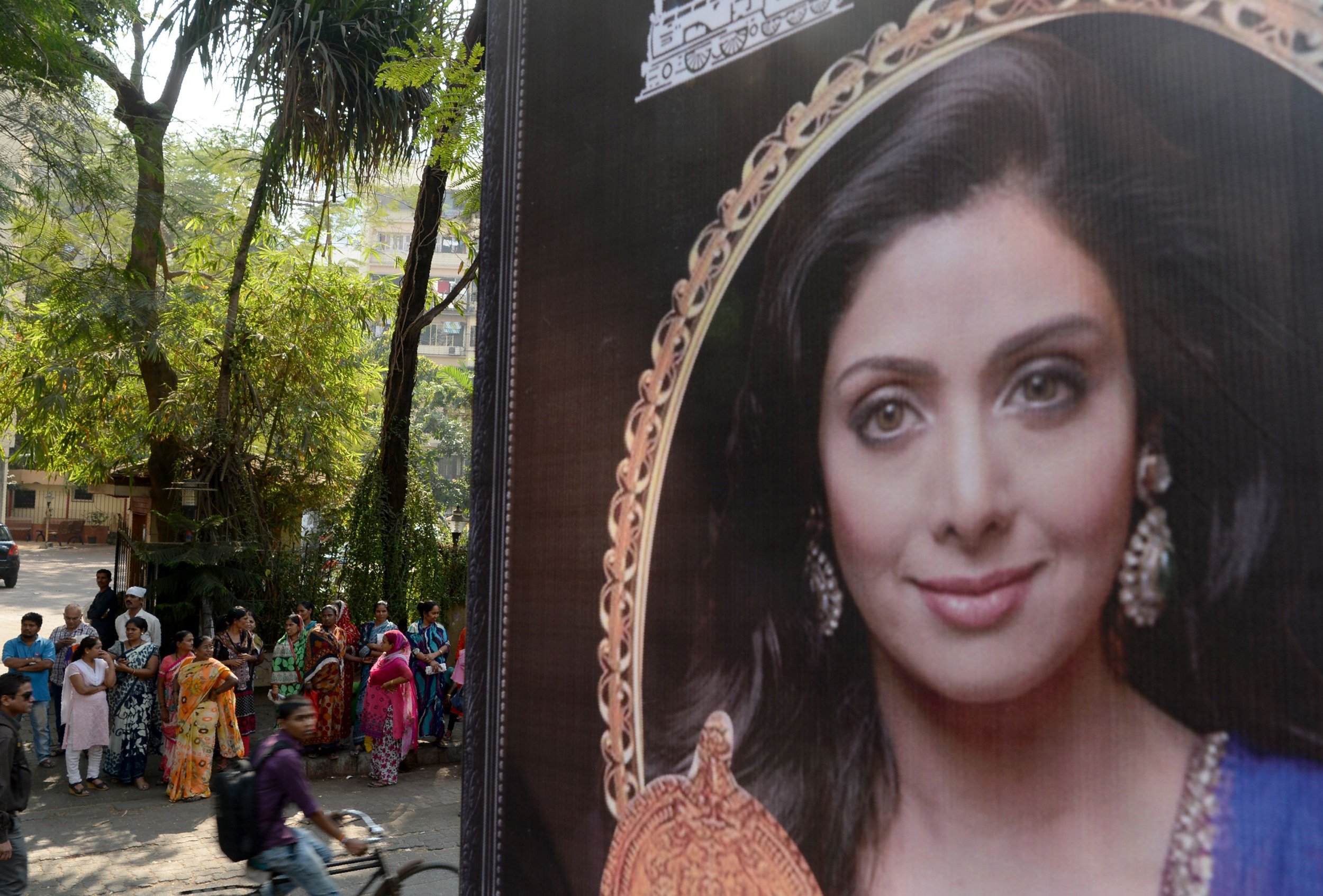 The body of legendary Bollywood actor Sridevi Kapoor will be handed over to her family Tuesday after the country's public prosecution office decided to end its investigation into her death.
The Indian star—known mononymously as Sridevi—accidentally drowned in a bathtub at a hotel in Dubai Saturday. She was 54.
The Dubai media office tweeted Tuesday that the public prosecution office had completed an extensive investigation into Sridevi's death and is satisfied that it was accidental.
"Dubai Public Prosecution has approved the release of the body of the Indian actress Sridevi to her family following the completion of a comprehensive investigation into the circumstances of her death," said the media office.
"Dubai Public Prosecution stressed that all regular procedures followed in such cases have been completed. As per the forensic report, the death of the Indian actress occurred due to accidental drowning following loss of consciousness. The case has now been closed."
Sridevi was in Dubai, along with film producer husband Boney Kapoor, to celebrate the wedding of a family member.
Sridevi is best known for Bollywood movies such as Mr. India, Gumrah, Chandni and English Vinglish.
The actor was considered one of the leading female superstars in Indian cinema.
"I think she really was one of India's first female superstars. It didn't matter who the male actors were, the movies were shouldered by Sridevi," film critic Rajeev Masand told CNN.
Following her death, hundreds of fans flocked outside her home in Mumbai Monday in mourning. A picture of the actor was seen outside.
The president of India, Ram Nath Kovind, led tributes to Sridevi Sunday. He tweeted that her performances are an "inspiration" to other actors.
Priyanka Chopra, who moved from Bollywood starring roles to Hollywood fame, said it was a "dark day."
Sridevi Death: Bollywood Actor's Body Released to Family, Dubai Police Close Case Into Accidental Drowning | Culture