SSC Admits Tautara 300-MPH Land-Speed Record Claims Were a Sham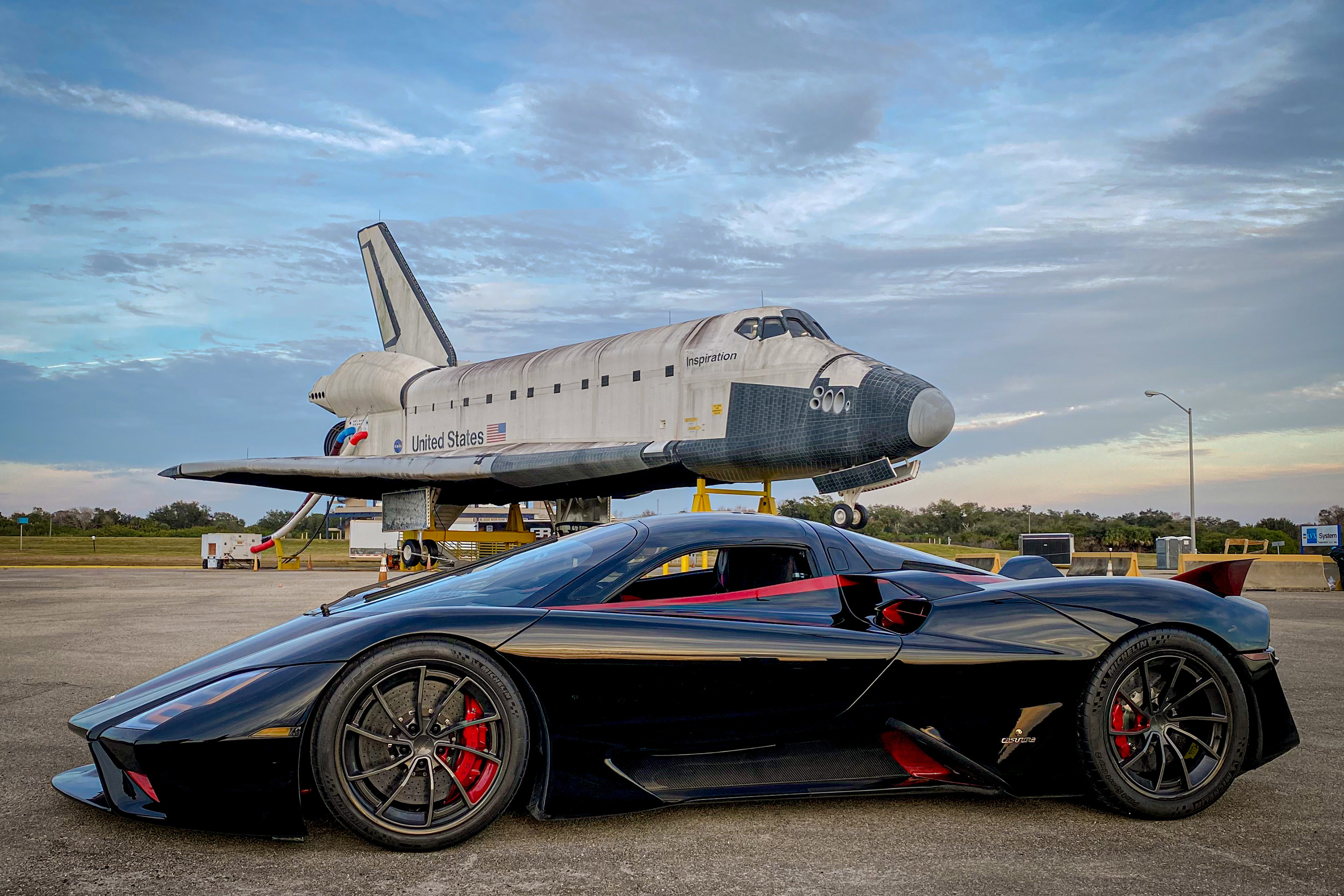 Nine months ago, SSC asserted that its Tuatara supercar, driven by Olivier Webb, set a new production-vehicle land-speed record, hitting 316.11 mph. Now, the company is acknowledging that those claims were false.
In a statement posted to Facebook and Instagram, SCC North America said, "We have seen your questions for months now and understand your frustrations. If it hasn't been made clear up to this point, we would like to acknowledge officially that we did not reach the originally claimed speeds of 331 mph or even 301 mph in October of 2020. We were truly heartbroken as a company to learn that we did not reach this feat, and we are in an ongoing effort to break the 300 mph barrier transparently, officially and undoubtedly."
On Twitter, the last tweet the company produced is from October 19, 2020. It explains that the 316.11 mph mark was supposedly achieved after "two consecutive high speed runs of 301.07 mph and 331.151 mph on October 10". It claims that the speeds were certified by "record officials" who noted that "all record criteria was met during the testing on Nevada State Highway 160".
The car is owned by Dr. Larry Caplin, a dentist and noted philanthropist.
In a YouTube video posted October 30, 2020, SSC founder and CEO Jerod Shelby admitted that the company had doubts about the validity of its record claims following based on video of the feat that had been previously unseen by the company and its inability to match up with GPS tracking.
In a statement to Newsweek, Shelby said, "In that October statement I acknowledged that we were unable to validate the claimed speeds and that we were unable to correlate the speeds between the GPS and the video. That is the moment we vowed to re-attempt the top speed runs in an open, transparent, and redundant way. There was a genuine mistake in how the capturing equipment was setup.
"We did not lie about the numbers and there certainly was no ill-intent or awareness of the mistake when we initially released the speeds. We truly believed we had initially hit those speeds, but when the achievement came into question and we dug into the discrepancies that we saw, we knew we could not validate our speeds in any way so we knew the only choice we had was to put October behind us and prepare to re-run for the record in a much different manner."
According to a video Nürburgring taxi driver Robert Mitchell posted on YouTube, in December 2020, the car made another set of speed record attempts, aiming to top the 277.9 mph achieved by the Koenigsegg Agera in 2017.
The Tuatara ran into mechanical problems on the NASA runway in Florida during the day with both Webb and Caplin behind the wheel at different times. Wires linked to the car's satellite tracking system ran out of the hood of the vehicle causing the hood latching mechanism to fail at speeds over 200 mph. Additional issues included a hot engine that ruined spark plugs and the loss of two cylinders worth of power.
In a final attempt on January 17, 2021, the Tuatara broke the production-vehicle land-speed record at Jonny Bohnmer Grounds at Kennedy Space Center. The 2.3-mile strip allowed the vehicle to get to an average run speed of 282.9 mph, based on a one-way run of 279.7 mph and a return of 286.1 mph. Those speeds were verified by data from tracking software and independently verified.
SSC intends to continue to pursue the 300 mph benchmark. "We look forward to continuing to step up our top speed efforts in the near future in the same open, transparent and validated manner that we did in January," Shelby told Newsweek.
The SSC Tuatara is a carbon fiber-bodied supercar that is built in America. Its twi-turbo V8 engine is produced in-house and delivers either 1,350 horsepower on 91 octane fuel or 1,750 horsepower with E85 in the tank. SSC pairs the V8 with a seven-speed transmission.
Update, 7/23 12:22 p.m. EST: This story has been updated to include comment and context from SSC, which was received after the story was published.