SSC Tuatara Sets New Production Car Speed Record of 295 MPH
SSC North America, a manufacturer of low-volume super sports cars, announced today that one of its cars has set a new top speed for production models worldwide.
The company said that hypercar collector Larry Caplin broke the top speed production car record in an SSC Tuatara by reaching a top speed of 295 miles per hour (mph) at the Johnny Bohmer Proving Grounds in Florida.
The Tuatara was the vehicle used in the last breaking of the record in January 2021, on the same 2.3-mile course.
Starting at around $2 million, the Tuatara is a hypercar with a twin-turbocharged 5.9-liter V8 engine and a seven-speed automated manual transmission. That setup is capable of putting out 1,750 horsepower.
The Guinness Book of World Records adheres to a number of rules for the cars that qualify for the record, including: the car is constructed primarily for retail sale, available for sale with the same specifications that allowed it to break the record and produced to be street legal in its intended markets.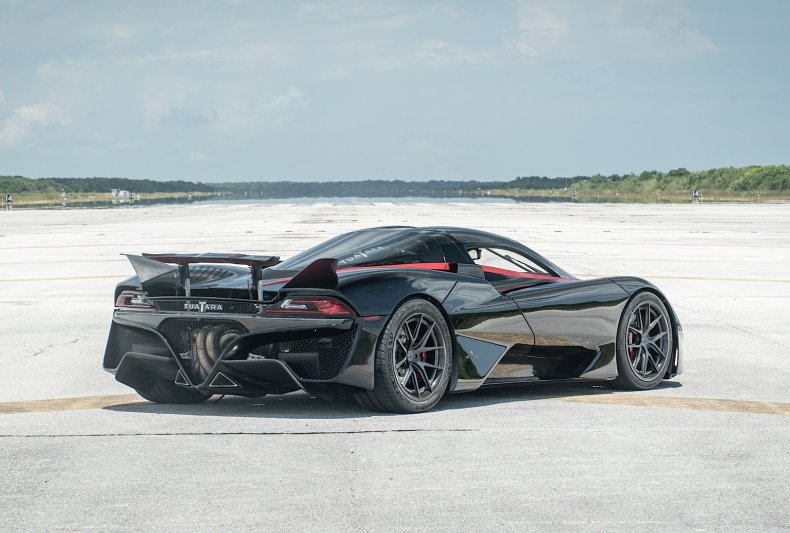 Measuring top speed is usually conducted on a two-way run, with the mean of the top speed on both runs taken as the car's top speed.
Previously, the speed record for a production car was held by Koenigsegg, which reached a top speed of 277.87 mph in an Agera RS in 2017.
SSC North America previously claimed to have overtaken the 300 mph mark in a trial earlier in 2021. In July of last year, the company admitted that it hadn't, in fact, reached that benchmark.
Speed records have been kept since the beginning of the automobile. In 1894, a Benz Velo, considered one of the first production cars, was recorded going 12 mph.
In 1955, a Mercedes-Benz 300 SL was clocked by automotive journalists at about 152 mph.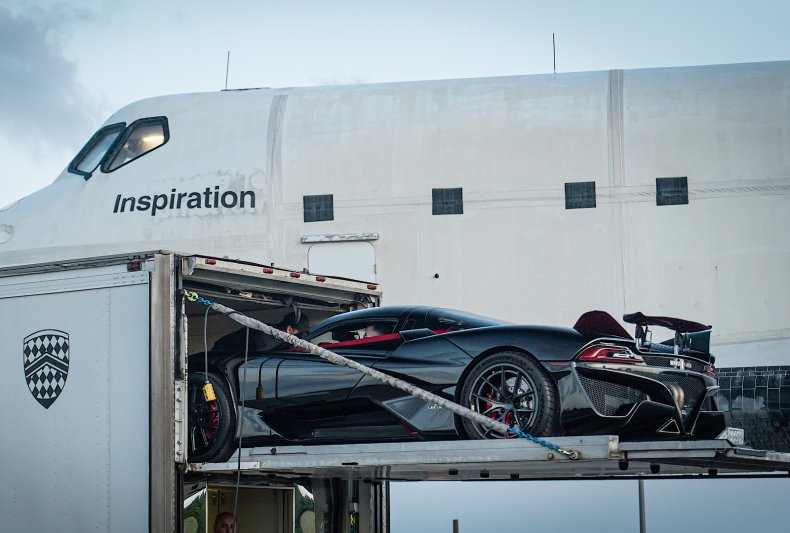 A Bugatti Chiron Super Sport 300+ recorded a top speed of about 304 mph, but has been excluded from official counts, both because minor details of its production were different from retail and the car only drove in one direction.
Top speed records aren't to be confused with land speed records, which have different rules surrounding them. Since the 60's, vehicles going for the land speed record have used jet propulsion to power them.
From 1898 to 1902, the first seven land speed records were set by vehicles powered by either electricity or steam.
American racer William Kissam Vanderbilt II was the first to break the record in an internal combustion engine, hitting 76 mph in a French-made Mors car in 1902.
The current land speed record is held by British air force pilot Andy Green, who drove the ThrustSSC jet-propelled car in the Black Rock Desert at a top speed of about 760 mph, also breaking the sound barrier in the process.