St. Louis Braces for Weekend of Protests After New Shooting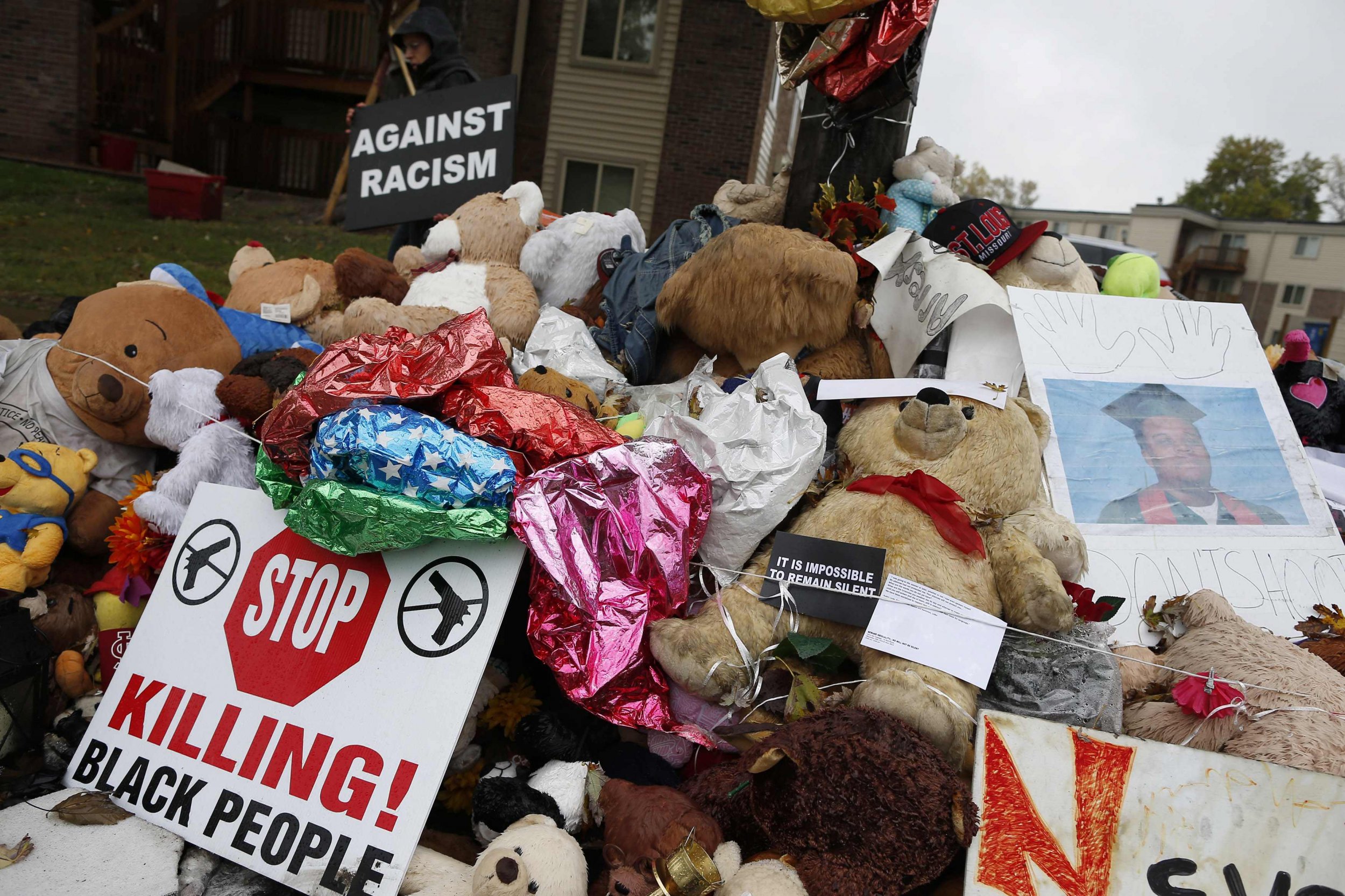 ST LOUIS (Reuters) - Protesters planned to kick off a weekend of demonstrations against police violence with a march on Friday afternoon to the St. Louis County courthouse after eight people were arrested in protests overnight.
Civil rights organizations and protest groups were set to hold vigils and marches from Friday to Monday over the August shooting of unarmed black teenager Michael Brown in the St. Louis, Missouri suburb of Ferguson.
Ferguson Mayor James Knowles said law enforcement authorities in the area are planning for large crowds and possible violence as tensions also rise over another incident, the fatal shooting on Wednesday night of a black teenager in the city of St. Louis.
Groups such as Hands Up United have organized candlelight vigils, presentations from motivational speakers, free yoga classes and teach-ins about how to interact with police officers during stops.
"Local police departments have gassed us, beat us and shot us with rubber bullets, but they cannot stop our march for justice," Tef Poe, a local rapper and organizer with Hands Up United, said in a statement.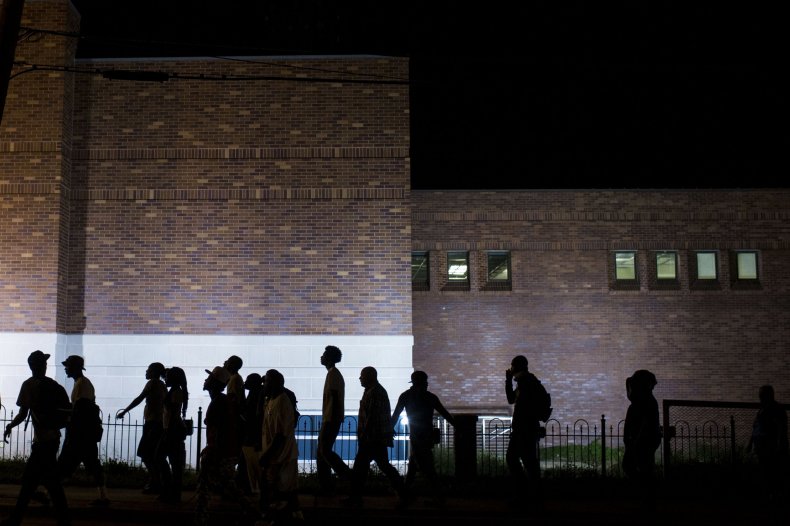 "We are inspired and energized by the outpouring of support from so many set to arrive in St. Louis this weekend," Poe said.
On Friday night, organizers plan to build a shrine in Ferguson to those killed in police shootings and then march to the Ferguson police department.
Protesters from around the country are expected to join the weekend's demonstrations calling for the arrest and prosecution of Ferguson police officer Darren Wilson, who shot Brown, 18.
A grand jury has been weighing the evidence to decide whether Wilson should be charged in Brown's shooting. Brown's family, civil rights activists and protesters want St. Louis County Prosecuting Attorney Robert McCulloch removed from the investigation and an independent prosecutor appointed.
Brown's killing in a mostly black town with a mostly white government leadership set off a national uproar over police accountability and race relations. After initial heavy-handed policing of protests over Brown's death, local police dialed back their response and said they would work more closely with residents.
But Wednesday's shooting of Vonderrit Myers Jr., 18, in what police say was a firefight about 10 miles (16 km) from Ferguson in south St. Louis, has put the area on edge again.
Police arrested eight people during protests on Thursday night when hundreds of demonstrators spread out across several city blocks in south St. Louis, shouting and chanting at rows of police clad in riot gear.
The protests grew out of a peaceful vigil in the Shaw neighborhood where Myers was shot dead by an off-duty white officer working for a private security firm.
But late at night they turned chaotic. Police used pepper spray on dozen of protesters who refused to disperse. One police officer was struck in the arm by an object thrown from the crowd.