Jason Stockley Update: St. Louis Police Under Investigation For Violating Protesters' Rights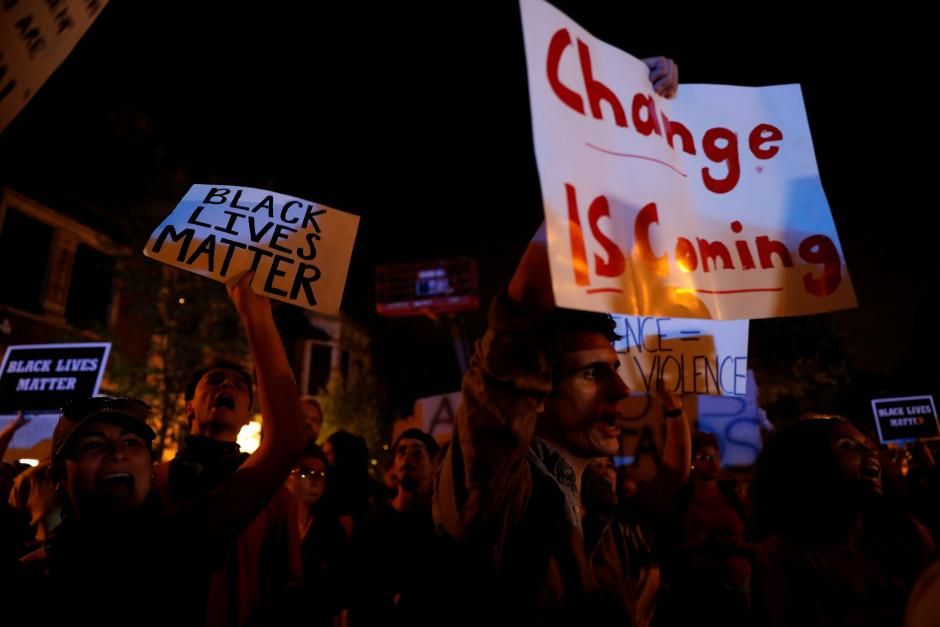 Federal authorities will investigate St. Louis police for allegedly violating protesters' civil rights by using overly aggressive tactics to suppress a rally after the acquittal of a white police officer in the death of a black man.
More than 300 people were arrested in the mass protests that followed the September 15 verdict in the case of former police officer Jason Stockley, who fatally shot 24-year-old Anthony Lamar Smith in 2011 following a police chase; with demonstrators allegedly being pepper sprayed in the face and detained unlawfully.
At least 600 protesters marched from the courthouse through downtown St. Louis following the ruling, with demonstrators chanting, "No justice, no peace" and "Hey hey! Ho ho! These killer cops have got to go!" Some also held "Black Lives Matter" signs.
During the protests, police allegedly used pepper spray and rubber bullets.
The allegations prompted the Justice Department and the FBI this week to open an investigation into the conduct of the St. Louis Metropolitan Police Department officers during the demonstration.
"The FBI will collect all available facts and evidence and ensure that the investigation is conducted in a fair, thorough and impartial manner," Jeffrey Jensen, U.S. attorney for the Eastern District of Missouri, told the St. Louis Post-Dispatch, adding that he could not comment more because "this is an ongoing investigation."
The American Civil Liberties Union, which sued the department over the allegations, hailed the investigation.
"We asked for the court to protect the people whose rights were violated and whose rights could be violated again," the group said in a statement. "It took three days of testimony and 18 witnesses to tell the stories of what hundreds of people at protests experienced on the streets of St. Louis: systemic constitutional violations and retaliatory actions by police officers."
The investigation into whether police violated protesters' civil rights comes several weeks following a ruling by a federal judge that forces the St. Louis Metropolitan Police Department to adopt new protocols to protect people involved in demonstrations.
"This court decision is a win for the people of St. Louis and for the First Amendment," said Tony Rothert, legal director, ACLU of Missouri.
"By requiring police to adopt these common-sense solutions, we can protect rights of the people to express their concerns about the troubling racial disparities in policing," he added.
St. Louis Mayor Lyda Krewson said in a statement that "an independent, third-party review makes sense."