Jason Stockley Protesters Bring Guns to St. Louis Demonstrations and Police Arrest Dozens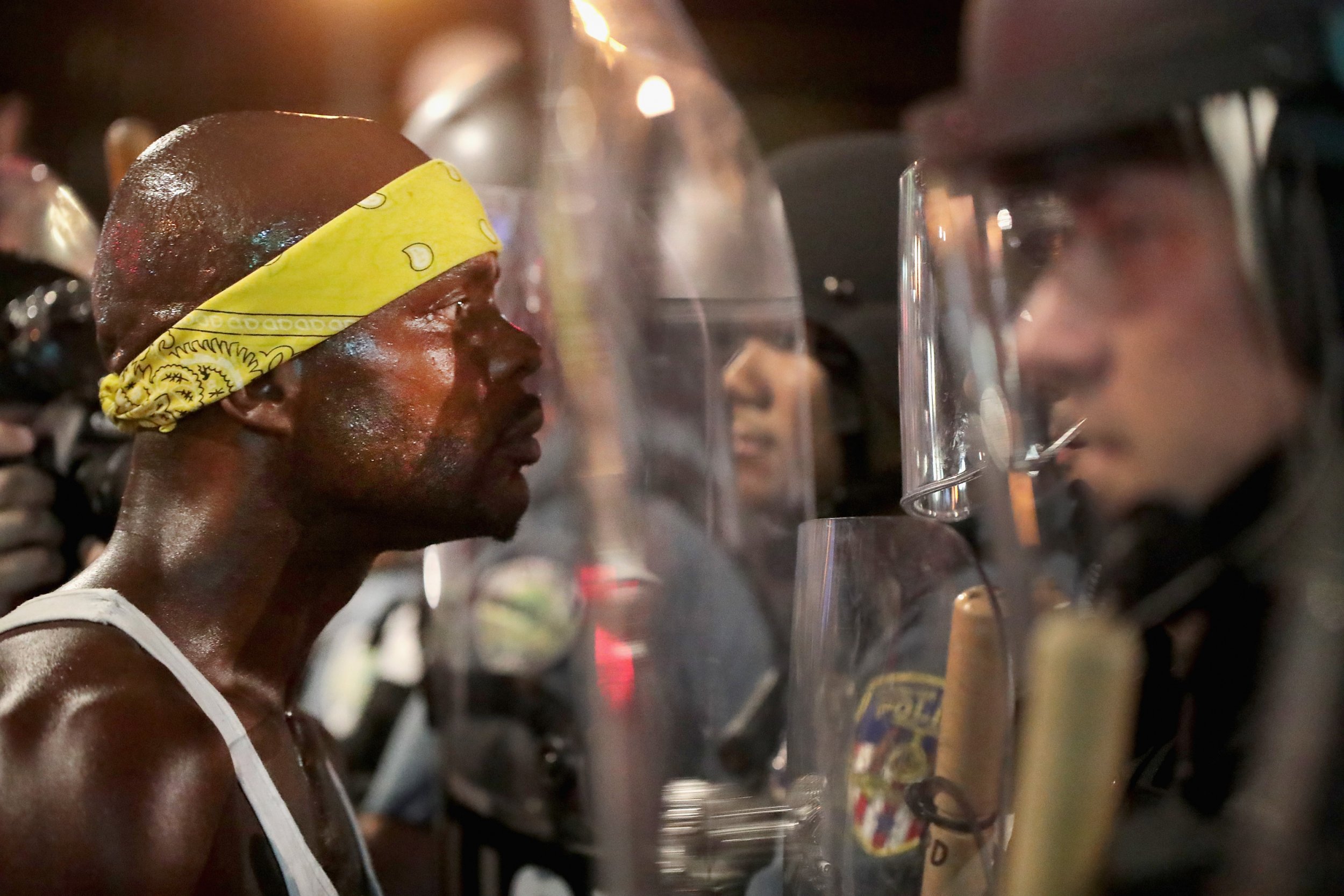 Updated | Police in St. Louis confiscated firearms from someone the department described as a "rioter" and arrested more than 80 people Sunday amid ongoing protests related to the police killing of a black man, Anthony Lamar Smith.
Some police officers were reportedly chanting "whose streets, our streets" after making arrests. The phrase is commonly chanted by demonstrators, especially those associated with the Black Lives Matter movement.
"People setting out to do damage are being arrested, and these criminals we've arrested should be held accountable and prosecuted to the fullest extent of the law," St. Louis's interim police chief, Lawrence O'Toole, said at a briefing on Monday morning.
Mayor Lyda Krewson said the destruction of property is "not acceptable" but also described the "vast majority" of protesters as "nonviolent."
Protests over the not guilty verdict for ex-officer Jason Stockley began peacefully on Friday but reportedly escalated on Saturday as some demonstrators began throwing rocks at police and damaging property. Dozens were arrested across the weekend.
At least one firearm was discovered by St. Louis police on Friday, and five weapons were confiscated Saturday.
Regarding the confiscation of firearms during the protests, police critics have noted that Missouri is an open carry state.
Stockley, 36, fatally shot Smith, 24, after a high-speed car chase in 2011 that allegedly began following a drug transaction. Moments before fatally shooting Smith, a video from a dashboard camera recorded Stockley saying, "We're killing this [expletive deleted], don't you know."
A gun was found in Smith's car, but prosecutors alleged Stockley planted it there. Stockley's DNA was found on the weapon; Smith's wasn't.
As Stockley exited his vehicle, he carried both his police-issued handgun and a personal AK-47 pistol. It was against department policy for Stockley to carry the personal firearm.
Ultimately, Judge Timothy Wilson found Stockley not guilty of first-degree murder and armed criminal action. Wilson said the prosecutors failed to prove Stockley had not acted in self-defense.
Protests over the Stockley verdict were expected to continue in St. Louis on Monday.
This article has been updated with reports that some police officers were chanting "whose streets, our streets.